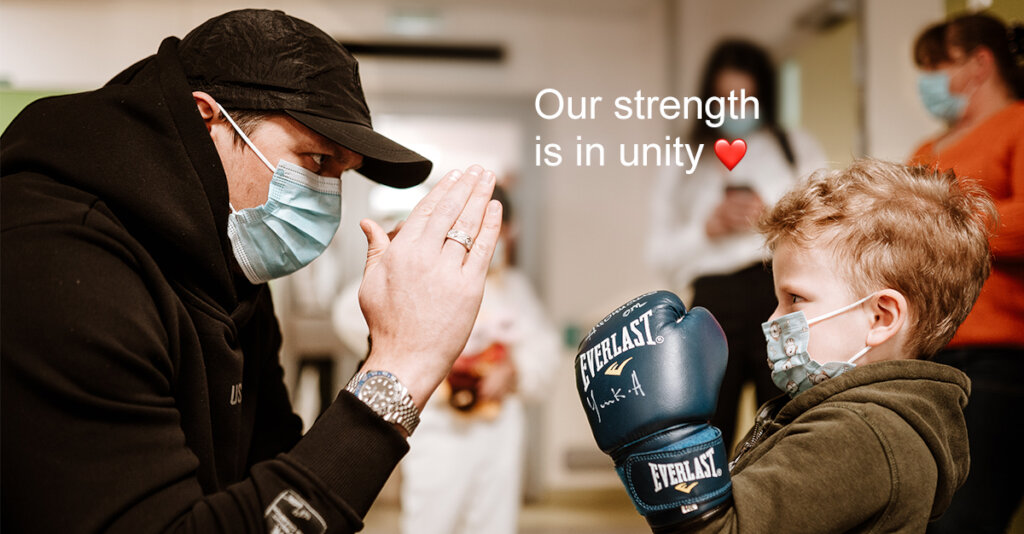 Dear friend,
When a child is fighting cancer, each completed step on the way to his recovery should be celebrated as a victory. Today, the whole of Ukraine is fighting an enemy. And thanks to your huge support, we are able to celebrate this battle's successive achievements as well. Together.
We have prepared the report for the first quarter of this year.
Please, read it. The impact we are making together, is only possible because of you. What you keep doing for children and Ukraine deserves the highest respect and immense gratitude.
On the eve of Children's day, we ask you to unite your friends and family to support the bravest Ukrainian children. Create a fundraising campaign for the benefit of the Tabletochki's project and increase your help.
Click "Start a Fundraiser" on the project page, create a fundraising campaign in a few simple steps, then invite friends to make a donation to your campaign.
All donations you raised will protect the bravest Ukrainian children. With your help, it will become possible to cover their humanitarian needs and ensure their safety.
Together we can do the impossible. And together, we will rebuild everything!

If you need help creating a fundraising campaign, do not hesitate to contact me.

Sofiia Kostenko
s.kostenko@tabletochki.org