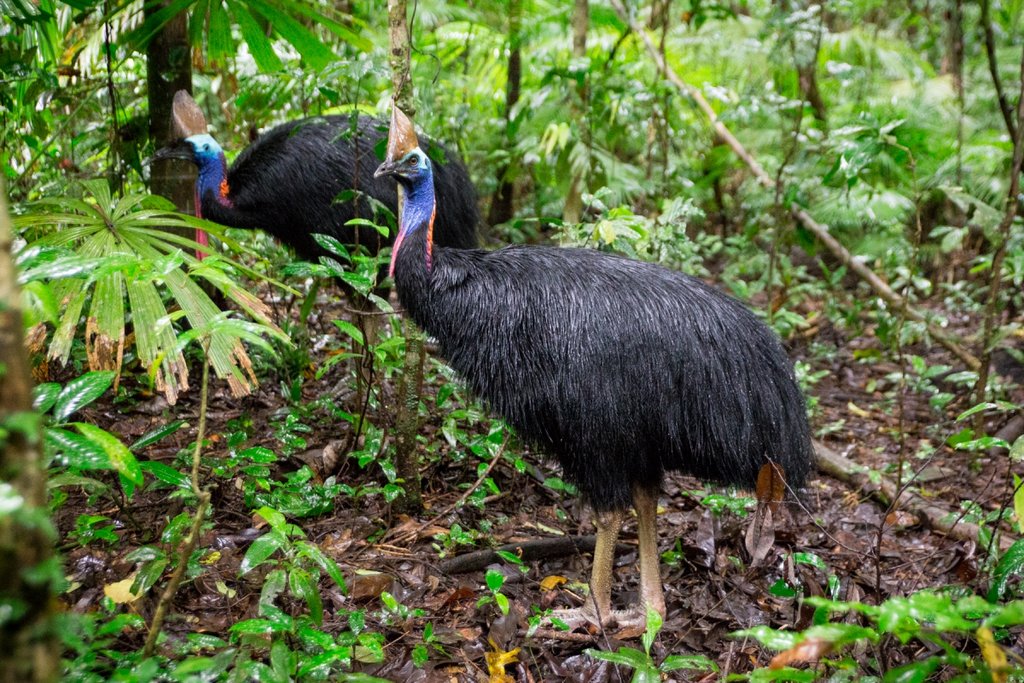 Since its launch on 17 March 2014, the new Save the Cassowary campaign has gone from strength to strength.
Media coverage of the launch spread the message to almost FOUR million Australians. Our 19 partner zoos are displaying interpretive signage at their Cassowary enclosures to raise awareness. Some partners have already raised thousands of dollars to help the cause. Rainforest Rescue's Director of Conservation and Partnerships Jennifer Croes, addressed the Zoo and Aquarium Association Annual Conference in Auckland New Zealand where news of the campaign attracted interest and support from conservationists around the globe including Europe and the USA.
Another important step has been the signing of a Memorandum of Understanding with the Girrigun Aboriginal Corporation, which will see their members actively involved in rainforest regeneration on their native lands to improve Cassowary habitat. Local aboriginal people will also be involved in caring for sick, injured and orphaned Cassowaries at the Garner's Beach rehabilitation centre in response to accidents and adverse weather events.
Cassowary sightings in North Queensland are increasing, and while this gives us hope that the population is strong, it is often on the roadsides and a sign that their natural habitat is becoming more fragmented, so they need to come nearer and nearer to human populations... one of the biggest threats to their wellbeing.
On 14 and 15 June, the Rainforest Rescue team was joined by more than 50 volunteers - who came from near and farto plant 4,000 trees on three of Rainforest Rescue's properties. The land had been cleared of many tonnes of rubbish and debris (including concrete slabs and old car tires) and the holes had been dug in advance. The seedlings were raised in Rainforest Rescue's own nursery from seeds collected during the last year. Although the weather was unseasonally wet (June is usually the dry season in the Wet Tropics) and the events were muddy, the work was completed and the team had a great sense of accomplishment in creating more habitat for the Southern Cassowary and other native wildlife.
The new plants will be tended carefully for two to three years until the canopy closes over, which will help to control the weeds. Of course, all this requires resources, both human and financial and your support in helping to conserve this keystone species is greatly appreciated. Thank-you to all our Global Giving donors who - despite great distances in some cases - continue to support our work.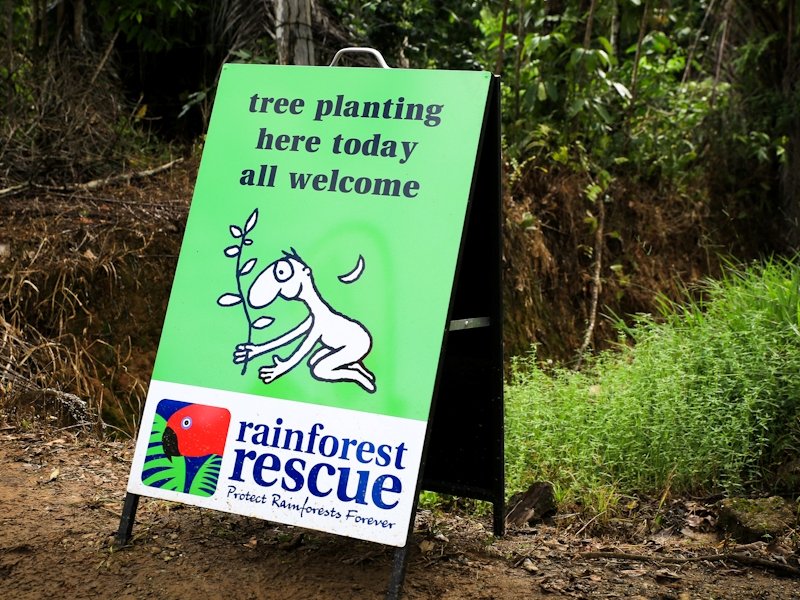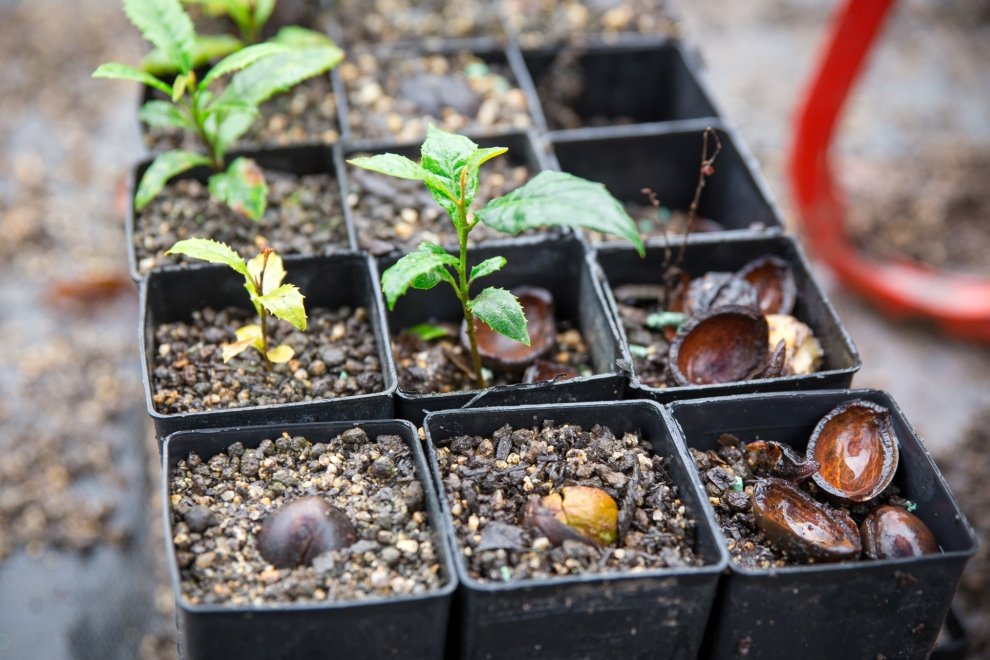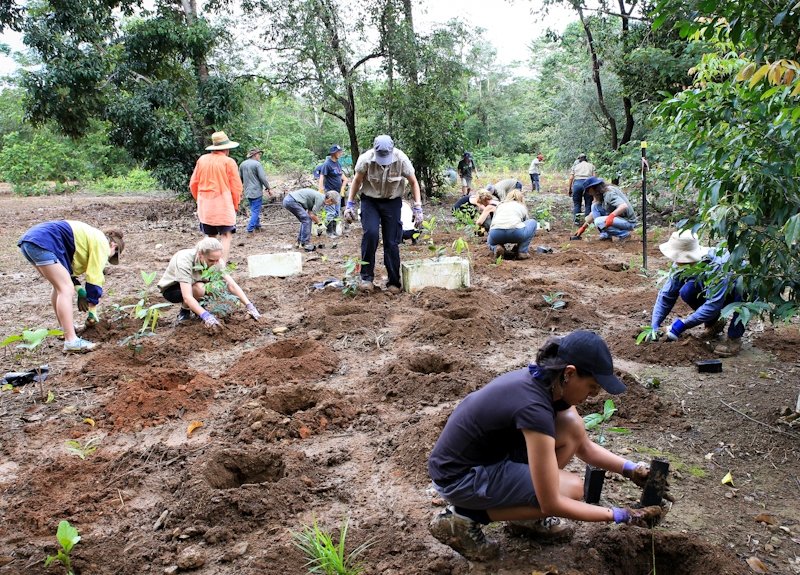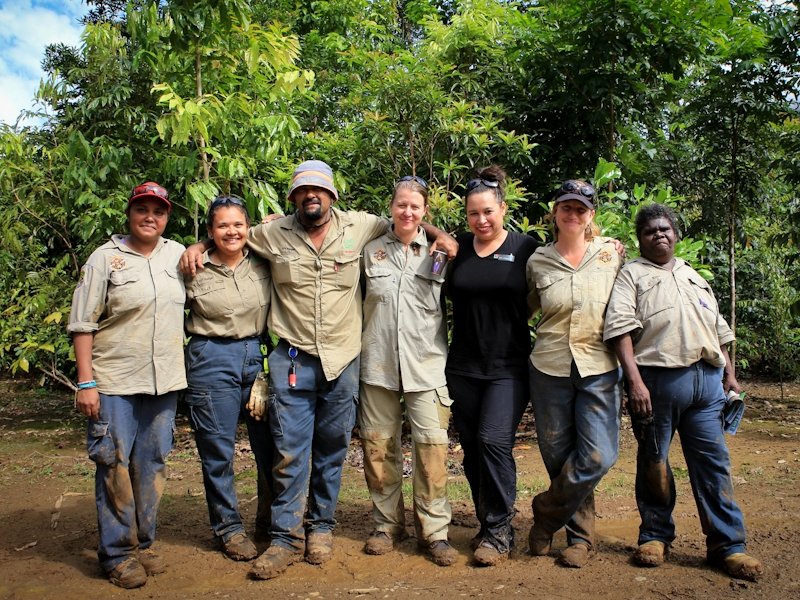 Links: