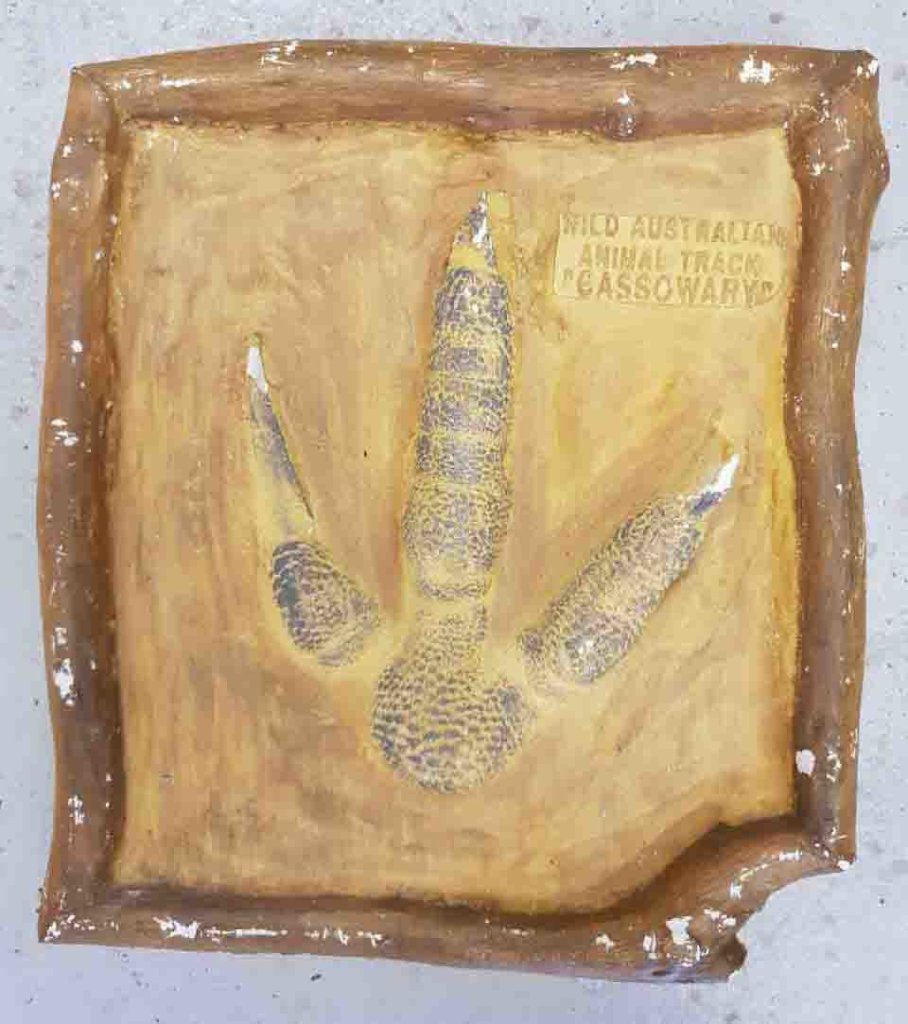 We're really glad that you're interested in Cassowaries because we are extremely fond of them and understand how very important their contribution is to a healthy and biodiverse rainforest. With your generous help, we are continuing to support conservation initiatives that help the survival of this amazing bird.
Sometimes Cassowaries attract 'bad press' because people are afraid of those powerful legs and feet, especially of the inside toe which has a 'dagger-like' claw that can be up to 5 inches in length. Their main defence is escape. However, when they need to defend themselves, the birds will use their legs and this claw to fend off predators. In defending territory from other Cassowaries, they use a deep rumbling vocalisation and a running posture to chase potential competitors entering their territories.
Cassowaries are able to propel themselves through the sometimes tangled growth of the rainforest at up to 30 mph using those impressive feet and legs.
The destruction or fragmentation of the Cassowary's natural rainforest habitat has increased the dangers for the bird. These large, predominately fruit eating birds require a substantial area as their home range; this can be anything from10 acres to more than 100 acres. During times of fruit scarcity, they will range even further, and expand their diets to include protein rich insects and even small mammals. This search can also take them into contact with the road, and this is where the trouble begins, and even those powerful legs and feet do not help them escape the threats.
Food scarcity and opportunism results in them taking advantage of 'road kills' of other animal species. During the extended time period that the Cassowary father is charged with providing for his young (fourteen months to two years), this road foraging behavior puts both he and the chicks at even greater risk.
Rainforest Rescue focuses on protecting intact primary rainforest. This forest is rich in tree species that fruit throughout the year, providing a continuous resource for the cassowary and his family. Helping us to protect these intact rainforest areas and to re-establish and restore larger areas of continuous forest will provide the Cassowary with a future.
Together we are helping the remarkable seed dispersing Cassowary to continue its fruitful relationship with a healthy rainforest.