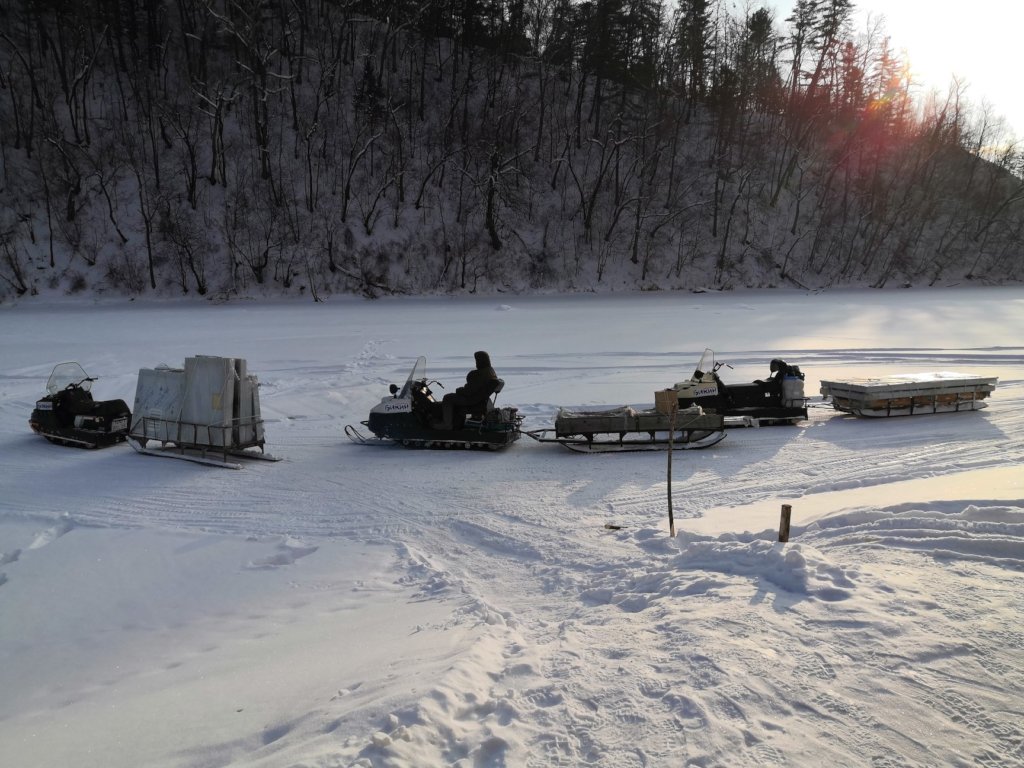 In the reported period we decided to use collected funds to support anti-poaching efforts of the law enforcement rangers protecting the Bikin National Park. Bikin NP is a specially protected natural territory, established in Pozharsky region of Primorsky Krai (Russian Federation) in 2015 in order to preserve the largest remaining old-growth mixed forest, restore the Amur tiger population and save life, culture and traditional nature management of indigenous peoples of the Far east (Udeghes, Nanai, Orochi, Evenk), who live in the Bikin River basin. The UNESCO World Heritage Committee declared the Bikin National Park a World Heritage Site on 2 July 2018.
According to the latest statistics, there are over 40 Amur tigers in Bikin, or 10 % of the world population. To help the park save these rare species we, together with our partners WCS, introduced SMART in Bikin in 2019. It is now our newest and by far the largest SMART site. During the project implementation, we aimed to firmly establish the SMART monitoring and adaptive management cycle at the park.
The territory of the Bikin National Park is huge (1.16 million hectares), and it requires much fuel for vehicles, snowmobiles and boats to patrol the protected area. The Bikin River that crosses the park from East to West facilitates travel by boat in its central parts, but there is no road infrastructure inside or around the park. As a result, patrol teams sometimes travel several days to reach remote parts and often do not return to the park's office for more than two weeks in a row. It is known that in summer local people go to hunt illegally by boat on the Bikin River. In winter, poachers also use the Bikin River bed and enter the Park by snowmobiles. There are ranger stations on the Bikin River, and rangers are able to control movements by tourists and hunters there and check them.
One of our tasks was to provide the Park rangers with fuel so that they could conduct regular anti-poaching patrols, chase violators, and check trail cameras and replace discharged batteries. The Phoenix Fund provided the Bikin National Park with funds for fuel, and the Task Force Team could patrol the territory by off-road vehicles.
Previously, the Phoenix Fund purchased several trail cameras and installed them on roads and pathways leading from South to the Bikin River. In the mid December 2020, three poachers were registered by the trail camera. Two of the intruders were captured in photographs with weapons. Having received the data from the camera trap, the rangers of the Bikin National Park identified the violators. Subsequently, the identified citizens voluntarily gave out weapons, explaining that they allegedly found it in the forest. The weapons were handed over to the police for further investigation. And the poaching in the park was prevented!
At the moment, thanks to your support the teams continue to patrol the territory and the border of the park on snowmobiles.