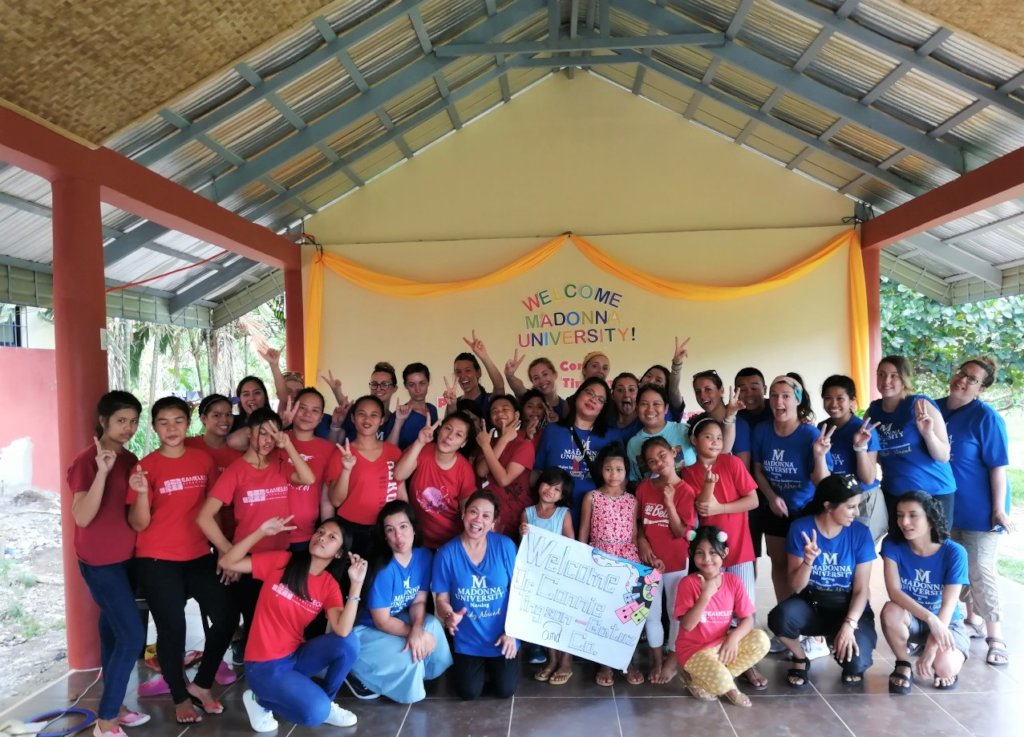 The CAMELEON team is happy to announce you that our Center 3 is now open!!
On May, the 31st 2019, our third center located in Silay on the island of Negros has finally opened. Six girls from center 1 and 2 travelled from Passi to their new home, closer to their families. Little after, they were joined by 14 other girls, aged from 5 to 23 years old, with who they have rapidly forged strong links. They all received their school wear for this new year time, and were excited to go back to school on June 10th.
To accompany them on their journey, 9 people are working daily, of which three housemothers living continuously with them at the center.
Regarding the construction, the main house is completely finished and fully equipped, so are the dorms. The girls and the staff can now share meals in the dining-room and cook in the kitchen. The Mariposa Hall is also finished and the girls can play and welcome their visitors in this area. However, the Office and the clinic are still in construction, and we hope that the works will soon be over.

The girls also have access to a large playground, where they can have fun and practice sport activities. One of our long-term volunteer brought some sports equipment so the girls can practice volleyball, basketball and even boxing.
We are happy to share with you these good news and some pictures of our center!!