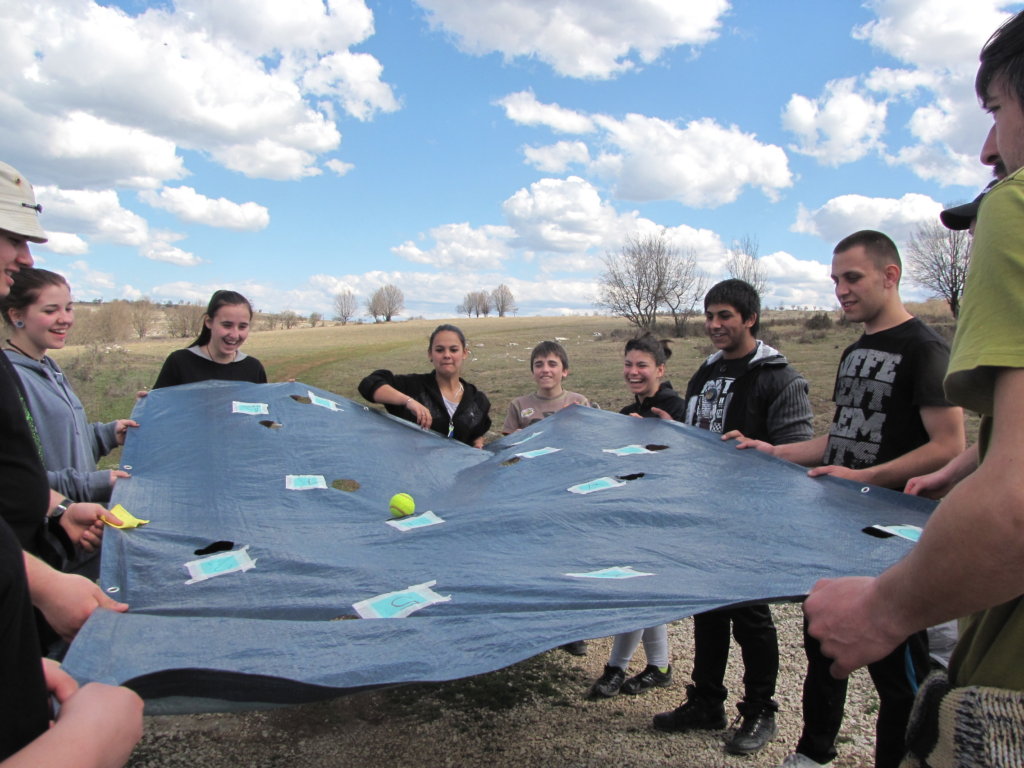 Dear Project of the Month Club,
Happy February! These past few weeks have been quite exciting for the GlobalGiving team here in Washington, D.C. We experienced our first blizzard of the season, launched our 2015 Year In Review, and welcomed more than 60 new earth-changing organizations with our Open Challenge.
And we've got another reason to be excited:
Last month, 270 of you gave a total of $8,801 to support Rainforest Rescue's MindLeaps' Leap Ahead: Empowering Street Youth Through Dance project, which helps children living on the streets in Rwanda reintegrate into society through a three-phased approach: dance, vocational training, and youth advancement. Be on the lookout next month for a special 'thank you' from the team at MindLeaps!
In February, your monthly donation will support Step for Bulgaria Foundation's Teach life skills to children without parents project, which provides teens in Bulgaria with the necessary skills and education they need to lead independent, successful lives into adulthood.
Gergana Kitcheva, the Project Manager at Step for Bulgaria Foundation, has this message for you:
"Our team was delighted to hear the good news that we have been selected to be the Project of the Month. Your help would mean a lot to us, our volunteers and, most importantly, our young mentees. We had a great start of the current year! When we see that other people believe in our cause we know that our efforts are worth it!"
What can $8,800 do for the Step for Bulgaria Foundation? Gergana already knew exactly how it will be used:
"We are quite happy to see the results from our activities among underprivileged youth and decided to expand our project! We already have three university students who are currently in the program and most of the others aim at a job they prefer. At the end of last year we made the first steps towards starting our project in two smaller Bulgarian towns where young people in unprivileged situation have even fewer opportunities for personal development. With your help this month we will be able to push further this idea.
"One of our plans is to organize several trips to education/job fairs that take place only in Sofia, Bulgaria where they'll hear more and directly from the source what are the current trends and what recruiters are looking for. For example, there's a Technical education fair coming in March and with your help we'll be able to take 10 boys from a technical school in Kostenets, Bulgaria to see how their education can be useful. Also, we will include in the program 5-10 more youths from another small town near Sofia covering travel expenses, materials and trainings. Also, we will be able to train 20 new volunteers who will work with the youths and organize more joint events like our Painting on walls or Board games sessions."
What a magnificent way to kick off the new year! At GlobalGiving, we're always inspired by the impact you make each month with your generous donations and I can't wait to share the positive change you make next month!
Warmly,
Mari Kuraishi + the GlobalGiving Team