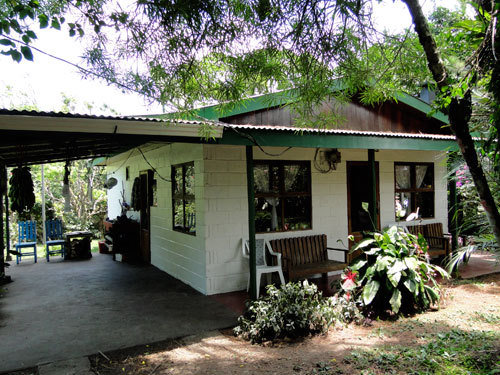 Thank you so much for supporting 100 Elementary Scholarships for Liberian Children this past month.
Through the generosity of 94 people, we were able to raise $2,504 to help children get off the streets of Liberia and into school. In a recent project update, Stephanie Hood presented a great chart illustrating why it's especially important to keep girls in school. In Liberia, only 39% of primary school-aged girls are actually enrolled in school. Girls who go to school for 7 or more years have fewer children than other girls - especially critical because pregnancy is the leading cause of death in Liberia for teenage girls.
This month, we're pleased to announce that Rio Sol Bio Corridor, Maleku Reserve, Costa Rica is the project of the month for April, 2011.
The project is run by La Reserva Forest Foundation in Guanacaste, Costa Rica. It's mission is to restore and preserve forests. La Reserva has received a generous donation to pay for 35,000 trees, but the donation is contingent on La Reserva raising funds for the fencing, land preparation, and maintenance costs necessary to plant and nurture the trees, which needs to begin in June, when the rains begin. The funds from the Project of the Month Club will be used to begin building the fences and paying the wages necessary to prepare and plant the lands. This will begin in May and the planting to follow in June.
Pictured above is La Reserva's main office, and Roberta, who leads this project.
It is projects and stories like these which inspired the creation of the Project of the Month Club.
If you know of someone who you think would enjoy joining the project of the month club, we encourage you to send them an email or share it on Facebook.
We'll be in touch next month to report on the impact we've made together and tell you about our next exciting Project of the Month. Until then, we welcome your feedback about the Project of the Month and this monthly report.
Thank you again for your support,
Mari and the GlobalGiving Team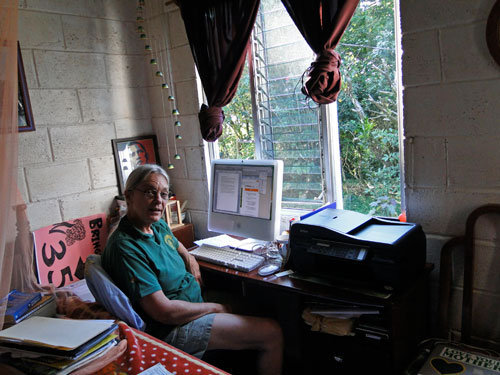 Links: