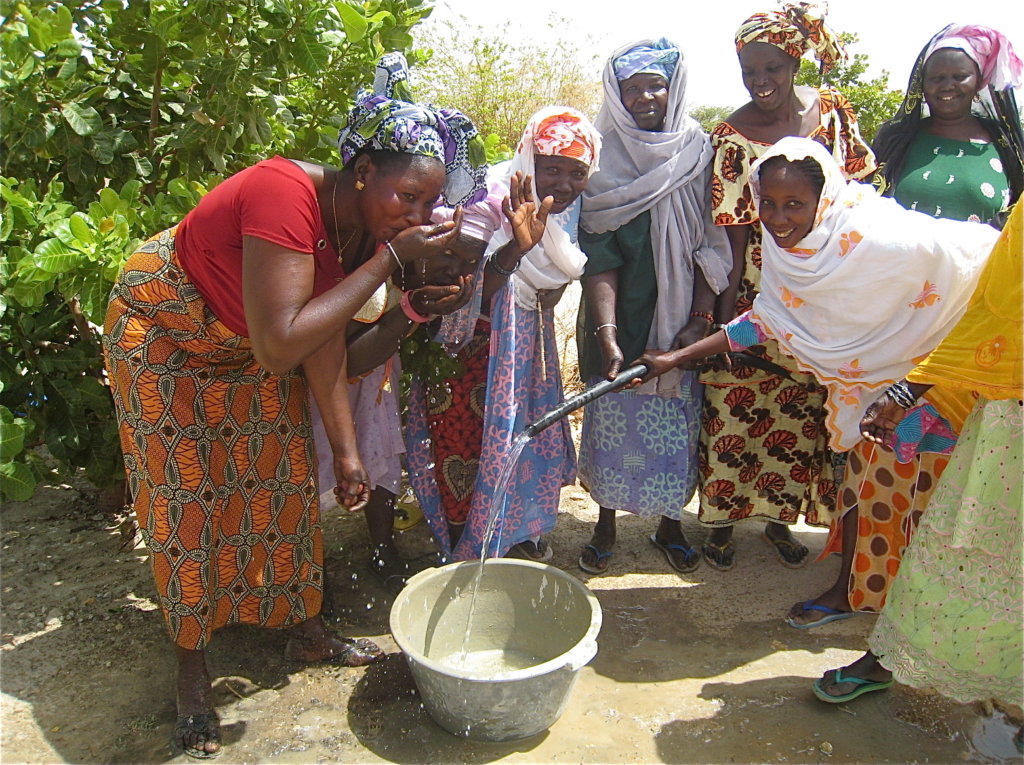 Dear Project of the Month Club,
Happy June! We're kicking off summer here at GlobalGiving by supporting partners in every corner of the world, including Native American reservations in the United States, where the Fruit Tree Planting Foundation is bringing fresh, organic fruit tree orchards to families in need.
Last month, 322 of you gave a total of $11,319 to support the Fruit Tree Planting Foundation's Bring Fruit Trees to Native American Reservations project. FTPF planted three full orchards on Native American reservations with your gifts!
This month, your donations are headed to Senegal and will be supporting CREATE!'s Clean Water for 1,500 People in Senegal project. CREATE! helps people in rural Senegal become agriculturally and economically independent through rehabilitating wells and installing solar-powered pumps and irrigation systems.
Alix, GlobalGiving's West Africa field traveler, was really impressed with her visit to CREATE! In March. Here's what she said:
I was completely blown away by the work that they're doing during my site visit. They are truly trying to work themselves out of a job. They have built community gardens in rural Senegal and then teach the communities how to do all of the work themselves. They take community input very seriously, having each community choose the garden president and they have meeting rooms on each site where the community can come together to discuss next steps for the garden.
It was amazing to hear the stories from the community of how much their lives have changed. Having access to fresh fruits and vegetables has improved their health. They no longer have to spend their time walking very long distances to buy fresh produce. They are no longer concerned with where their next meal is coming from. They just feel such immense pride in the project because they are the ones running the garden.
CREATE! even has a few gardens that have "graduated" or no longer are supervised by the CREATE! team. The communities run the garden completely on their own.
Kaitlyn Grigsby-Hall from CREATE! has this message for you:
Thank you so much for your generous support! We are so thrilled and honored to be selected as GlobalGiving's project of the month! Because of you, CREATE!'s partner villages in rural Senegal will continue to thrive. Your contributions will help us continue to collaborate with women and men to help them build a sustainable future for their families as they cope with water, food, and fuel shortages resulting from the impact of climate change on their communities.
When we asked what more than $11,000 could do for CREATE!, Kaitlyn already had a plan:
This generous contribution will help CREATE! secure sustainable access to clean, abundant, and affordable water for families living in a rural Senegalese village. This donation will help us rehabilitate a well and install a solar-powered pump and gravity-fed irrigation system so that women in the village's garden cooperative can learn to grow fresh, nutritious vegetables year-round for the first time ever. Access to clean, abundant water will give women and men in this village the opportunity to empower themselves, their families, and their communities. We would not have been able to partner with this community without your support.
It sounds like people in rural Senegal will be able to live better lives thanks to your support. Thank you for your dedication to locally-driven, sustainable nonprofit solutions to the world's biggest problems.
Warmly,
Mari Kuraishi + the GlobalGiving Team