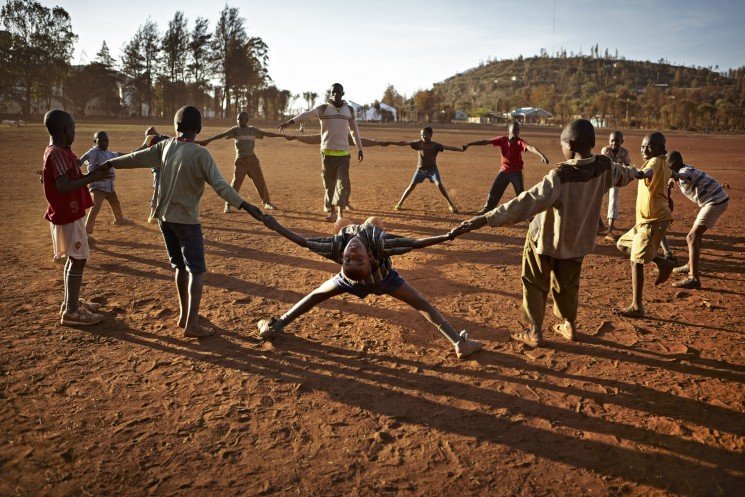 Dear Project of the Month Club,
Happy New Year from all of us at GlobalGiving! Our 2017 resolution is to become more global this year as we expand with more projects and countries than ever before. Speaking of which, we have 12 incredible projects to share with you in 2017.
Last month, 322 of you gave a total of $10,285 to support Uhambo's Overcoming Stigma of Disabilities in South Africa which creates a community helping to transform the perception of people with disabilities.
This month, your donations are going to support Horn of Africa Development Initiative's Build a Peace Village for 600 Children in Kenya, which teaches children important lessons about tolerance and nonviolence through soccer. Fatuma Adan, Executive Director of HODI has this message for you:
"I am super excited and so is the HODI team and community. This is for sure very special and it comes at a time when we have rolled up our sleeves and are ready to push forward with our dream plan. It was a huge honor being named among the most innovative project on gender and resilience by the UN Women and now the great news from GlobalGiving as Project of the Month. Gratitude is all we have as HODI."
When we asked what $10,000 could do for HODI, Fatuma was excited to share with you the difference you'll be making:
"Your support will provide a safe space for children to play and experience their childhood. They will learn life skills on tolerance; fair play, peaceful acts on and off the field imparted through Shoot to Score not to Kill. It will give us an opportunity to train the field committees and coaches from 10 fields thereby reaching more than 3,000 children in four zones. Thank you GlobalGivers for the gift of Peace!"
Sounds like your monthly donation will provide fun and a peaceful future for children in Kenya. We can't wait to share their progress with you next month.
Warmly,
Mari Kuraishi + the GlobalGiving Team