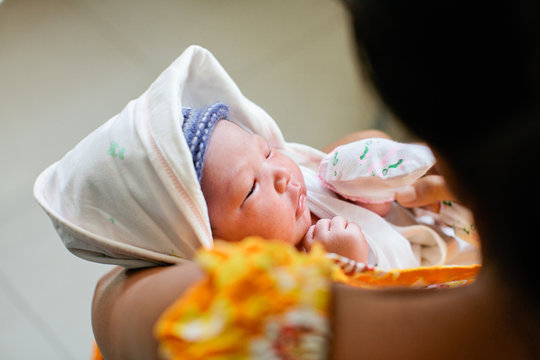 Dear Project of the Month Club,

It's official: The holiday season is upon us. What better way to celebrate the spirit of giving than with another exciting update on the impact of your generous donations last month!

In October, 155 of you gave a combined total of $4,844 to a project called "Birth Center Saves MotherBaby Lives in Philippines" by our partners at Mercy In Action. This gift could not have come at a better time as the community is still recovering from the effects of a devastating flood.
Here's what the Project Leader Vicki had to say about the impact of your donations:

"With this gift, we can help 26 pregnant women deliver safely in our facility, including all necessary birthing supplies, tests, emergency medicines as needed, and transportation to the birth center in labor and transportation home again after delivery. At Mercy In Action, success is measured in excellent medical statistics, healthy breastfeeding babies, and happy parents who did not have to go into debt just to have a safe birth."

We're also thrilled to share that, in November, your donations will be combined to benefit a project called "Micro Loans For Women Impacted by HIV/AIDS, Zambia" by our friends at the Power of Love Foundation.

Here's what the Project Leader Alka had to say when we shared the good news with her:

"The women entrepreneurs in Zambia and all of us at the Power of Love Foundation would like to say a big 'thank you!' for your support and encouragement. The blessings of the women and children you have helped will always be with you and your families. As a result of your generosity, women impacted by HIV/AIDS in Zambia will be able to take better care of their families, keep their children in school, and take the first steps towards self reliance. Have a wonderful holiday season."

Wow, updates like these really make us smile! Thanks again for your continued support. See you in December!

Warmly,
Mari and the GlobalGiving Team