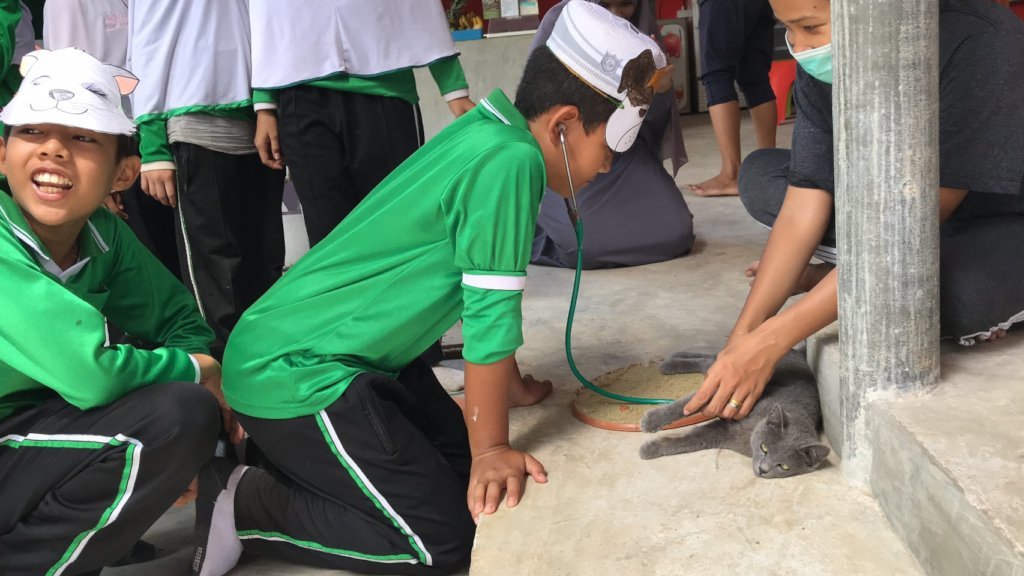 Dear Project of the Month Club,
I hope you had a great month of May—ours was pretty wild! Last month we, kicked off our very first Paws + Claws Campaign to showcase the (bio)diversity of our partners! The campaign featured 272 projects dedicated to protecting animals who raised more than $57,000 while competing to earn matching funds and bonus prizes.
On top of all that, you and the other 537 Project of the Month Club members raised $19,336 in support of Vaga Lume Association, a GlobalGiving partner working in the Brazilian Amazon, and theirProvide Quality Education to 15000 Amazon Children project, which is working to promote access to books and literacy in 99 rural communities in the Amazon. Way to go!
This month, your Project of the Month Club donation will support Lanta Animal Welfare's Help Suffering Animals Get Medical Treatment project in Thailand. They rescue and provide medical assistance to injured or sick animals in their community. In addition to providing an immediate response to injured animals, Lanta Animal Welfare also creates educational programming for children that teaches kids to love and care for animals.
Project leader Perley-Ann wanted to pass along this message to you and the rest of the Project of the Month Club supporters:
"The news of being picked as Project of the Month gave everyone here at Lanta Animal Welfare such pride and honor to be part of this amazing animal rescue charity. And then to realize that such a generous donation will come to us left us speechless, overwhelmed and astounded. The support GlobalGiving has blessed us with gives us all so much motivation and courage to work even harder to continue to grow our medical reach, here in southern Thailand. We struggle every day, some days for too many hours, to help the desperate and suffering rescue animals that come into our care. And now with the over-the-top generosity of your Club, we will be able to save even more lives. Yes, we are tearing up. We thank you from the bottom of our hearts, for believing in us, and our commitment, to relieve the pain and suffering of the animals here in southern Thailand."
You can read all about their recent work in celebration of April's prevention of cruelty to animals month in their latest project report. And if you want to see the ongoing impact of your donation this month, you can subscribe to their updates by visiting their GlobalGiving project page.
Thanks again for your ongoing support of the Project of the Month Club. Your donations have traveled from Mexico to Kenya to Brazil and now to Thailand so far this year, and we're excited to share where your donation is headed next month.
Warm wishes,
Alix Guerrier, GlobalGiving CEO