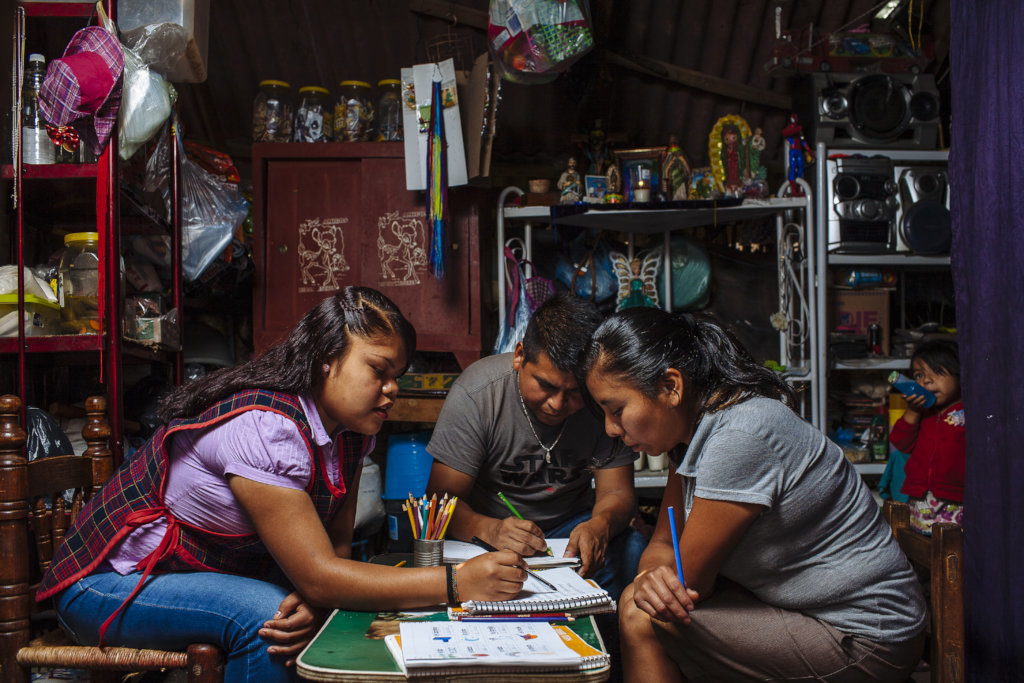 Dear Project of the Month Club,
Happy New Year! I'm excited to introduce myself to you. I started as the CEO of GlobalGiving in November, following the direction set by our co-founder and former President, Mari Kuraishi, who remains on the board. I'm thrilled to be a part of the team that supports our amazing community of nonprofit partners and dedicated donors whose support make their work possible.
Last month was your most generous month yet—468 of you gave $22,129 to Japan Animal Therapy Association, an organization training stray rescues to become therapy dogs to support sick children and elderly adults. Their team is excited to use your donations to upgrade their facilities and save even more stray dogs who would otherwise be put down.
For the first Project of the Month in 2019, we selected Atzin Mexico's Literacy for Adults: Reading the World project! GlobalGiving representative Maria visited Atzin in 2018 and was amazed by the impactful work they do with such few resources. Atzin is the only nonprofit working in its community of Tlamacazapa, meaning its team takes on a variety of work. Your gifts will primarily support the adult literacy program working with Mexican women in acute poverty, but the Atzin team also plans to use some of the funds for some much-needed operational support.
Susan from Atzin was overjoyed at the great news!
"To be honest, we were overcome with a mix of emotions, seeing this as a true godsend. On hearing the news, team members said, "I am so excited, filled with hope!;" "This is a signal that we need to continue, not to give up;" "This is a light for us; it gives me goosebumps." Let me fill you in on the background. Since about mid-2014, the people of Mexico generally have experienced ever-increasing violence and corruption, especially in Guerrero (where we work) and other states. Prices have risen drastically; rural families now suffer deeper poverty and constant tension. Volunteers and visitors stopped coming, and each year, it has become harder and harder to find funding, even for our basic programs of education and health."
"We cut back more and more programming as well as staff, squeezed every peso twice, recycled, repaired and reused everything possible, and sought out alternative ways to bring in money—each time, just barely managing to keep things going. The last four years have been tough and stressful especially in the face of acute need. To all of you, we offer a heartfelt "thank you" for your trust in our work. You will never know just how much this vote of confidence means to us."
Susan already knows the donations will be put to good use.
"These funds will be used immediately to: send the eight literacy modules for printing; increase the amount of educator payments for classes taught; purchase medications, equipment and transport for children and adults with special needs or chronic disease; expand outreach for education (more home-based classes); repair or purchase of needed equipment (such as a small photocopier); repair of our vehicle's electrical system; pay external accountants (they have been very patient with us); renew Atzin's legal charitable status as well as the status of Yotlakat Non Siwatl, our village partner. The list is long!"
From the GlobalGiving family to yours, we wish you a joyous and peaceful 2019. Thank you for your continued support and generosity.
Warm wishes,
Alix Guerrier, GlobalGiving CEO