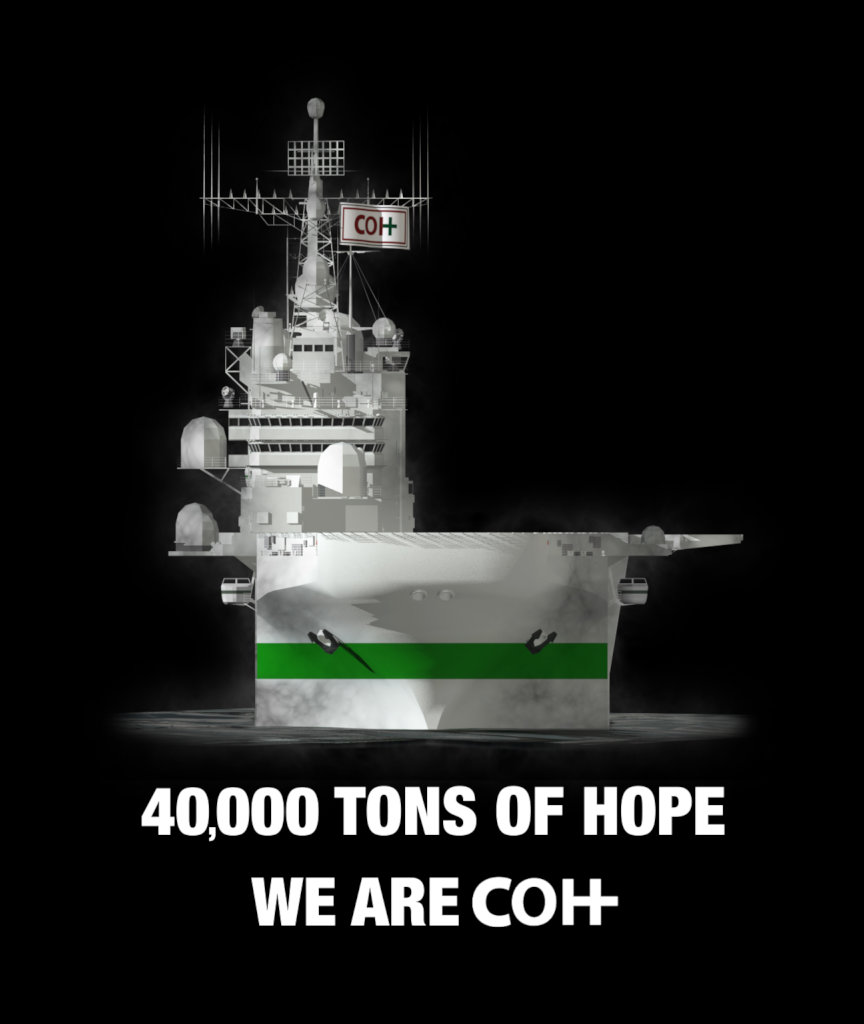 Project Excelsior seeks to establish a Humanitarian Assistance & Disaster Relief (HADR) coalition in conjunction with the United States and other interested nations. Utilizing two retrofitted, former U.S. naval vessels (Tarawa-class LHA's), we seek to deploy state-of the-art hospital facilities, multinational medical personnel, extensive air-lift capability, heavy equipment and pre-positioned emergency supplies in support of catastrophic occurrence. The retrofit will focus on service life extension, US Flag conversion and compliance with IMO and USCG maritime standards, automation and operation cost reductions (manpower & maintenance) as well as innovation and mission configuration.
Once operational, our ships will be able to respond to international humanitarian emergencies faster and better equipped than any other military or civilian element in existence. Between contingencies the vessel will provide routine medical, civil engineering, humanitarian cargo and training to participating nations. The project is nation-state based and thus, refurbishment and operational funding is predominantly derived from partner nations and institutional investors. The HADR personnel aboard ship are comprised of uniformed members of member-nation participants, while each ship's full-time crew, (approximately 100 personnel) will be COH maritime employees.
Please see the project video at: www.cohexcelsior.org (run-time 02:30)
The COH Foundation has extensively refined this initiative over a period of 10+ years, including reviews by members of the White House, the United States Congress, senior leadership at the US Department of State and the US Department of Defense, various (US) Agencies, key non-governmental organizations (NGO's) and other stakeholders.
Grand human endeavors often capture the attention of history. President Kennedy is recalled for sending men to the moon and enabling the Peace Corps. President Reagan set in motion the events that led to the collapse of the Soviet Union. With Project Excelsior, it is hoped that those involved will be remembered for establishing a sea-borne force capable of carrying out life-saving humanitarian missions with efficacy unseen in history. There is an immediate need for such capacity and it is estimated that this valuable initiative will benefit in excess of 20 million lives per vessel.
The Excelsior project continues to move forward. We are now actively engaged in ship-refurbishment funding discussions and various political aspects. While our primary goal remains the Excelsior initiative, COH Foundation continues to work tactical missions and related events in support of our Foundation's goals of "Providing Humanitarian Assistance and Promoting Peace throughout the World."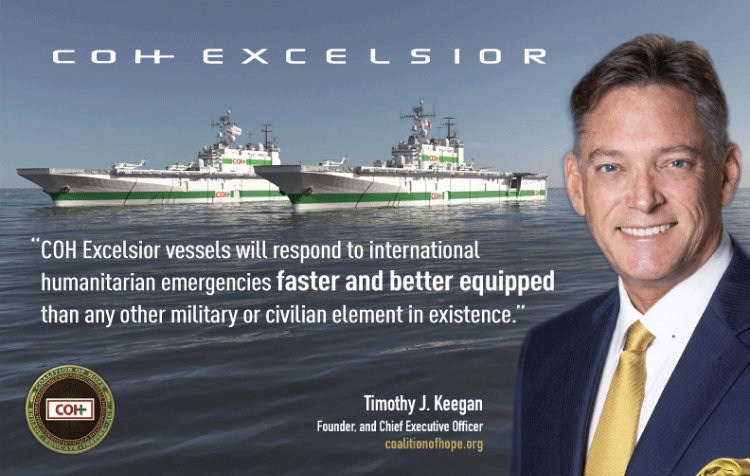 Links: