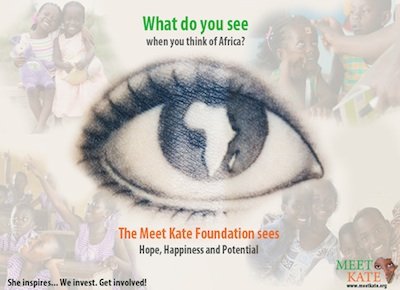 Newsletter Meet Kate Foundation July 2012
Dear friend of Meet Kate
Our Ambassador Peter R. de Vries tweeted : "Is there an agency that wants to think about an impressive TV commercial for the Meet Kate Foundation? Help!" This announcement worked. Dozens of enthusiastic e-mails from agencies offering their services and creative ideas came flooding in. It's amazing to see how many companies want to be attached to a good cause. We have since chosen an advertising agency that we are very pleased with. Read more about that in this newsletter.

Also in this newsletter; an update on the construction of the primary school which has made tremendous progress in the last couple of weeks. And the chairwoman of the Meet Kate Foundation Netherlands: Myrthe Oostenbach also tells of how it feels to be back in Ghana and seeing all the projects again. Last but not least, the Meet Kate Foundation has the chance to win a campaign in the Dutch newspaper: ''NRC Handelsblad''. Please get involved in helping us win this challenge by voting!

Sincerely,
Myrthe Oostenbach & Kelly de Vries
P.S. We have reached the 1000 likes on Facebook! Thanks for your support!
The start of the Meet Kate Academy
The construction of the new primary school has been going on for 2 months now and we're making great progress. Once ten workers had dug out and deposited the foundations of the school, they continued with the columns and the first floor. It really looks like a building now. In upcoming weeks, they will continue with the second floor and we hope that within six weeks, the highest point of the construction will be reached.
Foundation to Build is supervising the construction, with Godsper as foreman. He's doing very well and we are also very pleased with all the other workers. The employees provide us with their expertise and Foundation to Build is providing the workers with skills and techniques which are sometimes less common in construction work in Ghana (but which nonetheless, are good to gain knowledge of).

The quality of the construction is very good, since the iron and cement being used is extremely durable. This is noticed by all the residents in the surrounding area. Everybody is complimenting the Meet Kate Foundation on this strong building. In addition we have already received many applications for the school.
Starting on the first of August 2012, parents will be able to register their children for primary 1 and 2 (the classes we will start with in our first year). There will be 25 children in every class, and full means full. We expect that we will be completely filled on the second of August!


Altogether a great success so far! Go to www.facebook.com/meetkate for daily updates and photos, or visit our website for more information about the construction, the costs and our sponsors.
Chairwoman Myrthe in Ghana
''After living in Ghana for five months last year, this time it felt like coming home. I am staying in Ghana for five weeks; to visit the projects, to collaborate with Kelly and also to enjoy a holiday and see a little bit more of this beautiful country. It feels great to be surrounded by the children and employees again. And every day I am amazed to see the progress of the construction of the primary school. These men are working so hard to complete the building within six months so that the Meet Kate Foundation can open an incredible new primary school."

What do you see when you think of Africa?
The Meet Kate Foundation has the opportunity to launch a commercial in a newspaper as well as on television in upcoming months. In this commercial, we would like to share our vision about development work with you.
TV commercial: Through one of our board members: Joline Deen, we have the opportunity to broadcast a free commercial on the following channels: SBS6, NET5 and Veronica. Through a tweet by our ambassador, many advertising agency have offered to help us without any charge, with the development of this commercial. After receiving many fantastic responses we have chosen to collaborate with: Veldkampprodukties.
Last Wednesday, we had our first meeting and we are very excited. Hopefully we can show you the commercial soon!
Dutch newspaper :''NRC Handelsblad'': The NRC has started a charity competition in which a charitable organisation can win an advertising campaign worth 300,000 euros. There is a jury and audience award. By voting you can help us to win the audience award. Please use this link to vote and you'll have the chance to win an iPad.
explanation voting:
- Click on the link
- Click on the middle of the picture (stem op deze reclame)
- go to the right bottom and fill in your email address
- tick the first square (meaning you agree with the terms, standard procedure)
- click: STEM- you will receive an email in which you have to confirm your vote by clicking on the link.

The Meet Kate Foundation wants to show the positive side of Africa and through these ads, we hope to bring this to you and your community. Do you support the vision of Meet Kate? Pass it on!
We... Kiwanis... are INVOLVED!

On Sunday the 26th of August 2012, service club Kiwanis Stein "Maaskentj" are organizing the recreational ''Brikke Bekker'' tour for the fifth time. On this day, one can participate in various walking and cycling tours throughout the beautiful scenery on both sides of the Maas (Dutch river). The (financial) profits of this ''Brikkbekkerstocht'' go to a project for children every year. This year the proceeds will go to the construction of Meet Kate Foundation's primary school.

Would you like to participate in this cycling and walking event ? Or would you like to contribute financially to the event as an entrepreneur (if you live in this region)? Please visit: www.brikkebekkerstocht.nl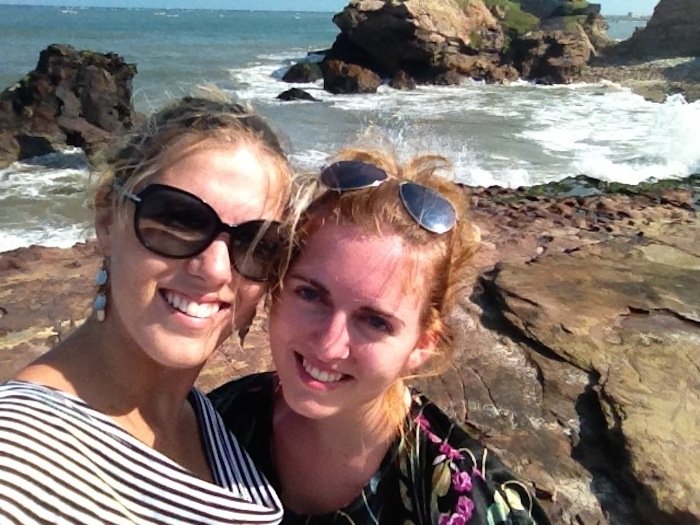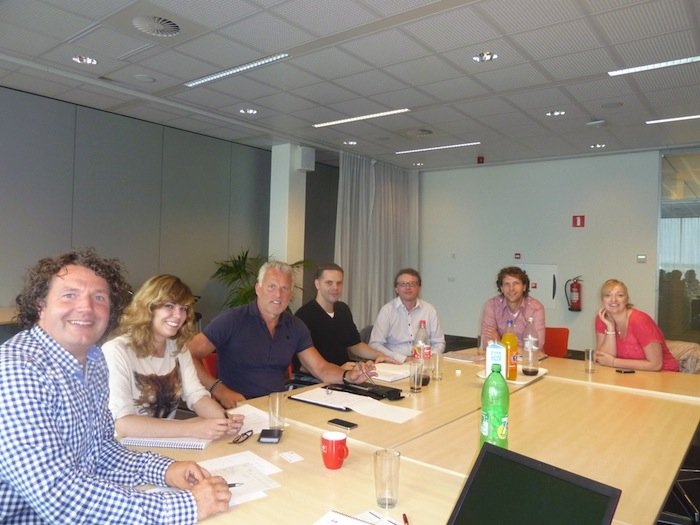 Links: