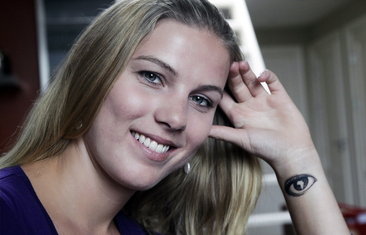 Dear Friend of Meet Kate
Spring has begun! The season of a fresh start, new ideas and energy, and for Meet Kate it's no different. Director of Meet Kate was in The Netherlands for the past month and is now back in Ghana to work on several projects amongst which is the construction of the primary school. Pedagogue Noor van Hout will share her knowledge and experience as a Project manager of "Education and Development". And we are certainly not sitting still in The Netherlands.
On April 27 the Meet Kate foundation celebrates its fifth year anniversary, and we're not letting this go by unnoticed. On this date we are announcing very exciting news! To let you in a little, it's a very special collaboration that we are very proud of! Keep an eye on our social media sites the coming month! Furthermore I would like to thank you all for the lovely emails and responses on Twitter and Facebook, that make our work that much better!
Kind regards,
Myrthe Oostenbach
Chairman Meet Kate foundation
P.S. For the most recent updates and pictures, follow us on social media. Thanks to you we now have over a thousand followers on Twitter, and we're getting close to that on Facebook. Like us and help us to get a thousand likes!
----------------------------------------------

Kelly is back in Ghana
As you could read in our last newsletter, our founder and director Kelly de Vries spend the past month in The Netherlands. On March 16, she flew back to her second home... Kelly: "I'm back in Ghana. The past month I went to The Netherlands to see my friends and family, and to do some work for Meet Kate. I finally got to meet the new board, what a great team we now have in The Netherlands!
On March 7 I turned 25 years old, and for that occasion I gave myself a special present. On my left wrist there's a tattoo that symbolises everything that Africa and especially Meet Kate has given me. It is the reversed Meet Kate logo. The eye of inspiration Kate with in the iris the continent Africa. For always in my heart and on my body!" Now I'm back in Ghana and everything has run smoothly. The children are doing great, the building looks amazing and the daycare center is doing fantastic. I'm so proud of the way things are running in Ghana. And I'm happy I can get back to work.."
---------------------------------------------
Introducing project manager 'Education and Development' Noor van Hout
"Hi, I'm Noor van Hout. I would like to introduce myself to you, since I'll be going to Ghana for the next nine months to work for Meet Kate as remedial teacher and project manager of Education and Development. I will work on the quality of the care at the MKCH (children's home) and the education at the daycare center. I am looking forward to working with Kelly and the (local) employees of Meet Kate to make a contribution to the development and quality of the lives of the most vulnerable children in Ghana. Luckily I know the culture and country quit well, because I lived in Ghana before, for a year, and worked as coordinator of a basic children's home. I am convinced that Meet Kate is a special, challenging and well functioning project that in the future will grow into a sustainable and self reliant developmental project."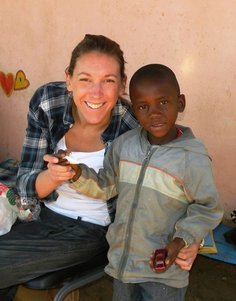 Links: