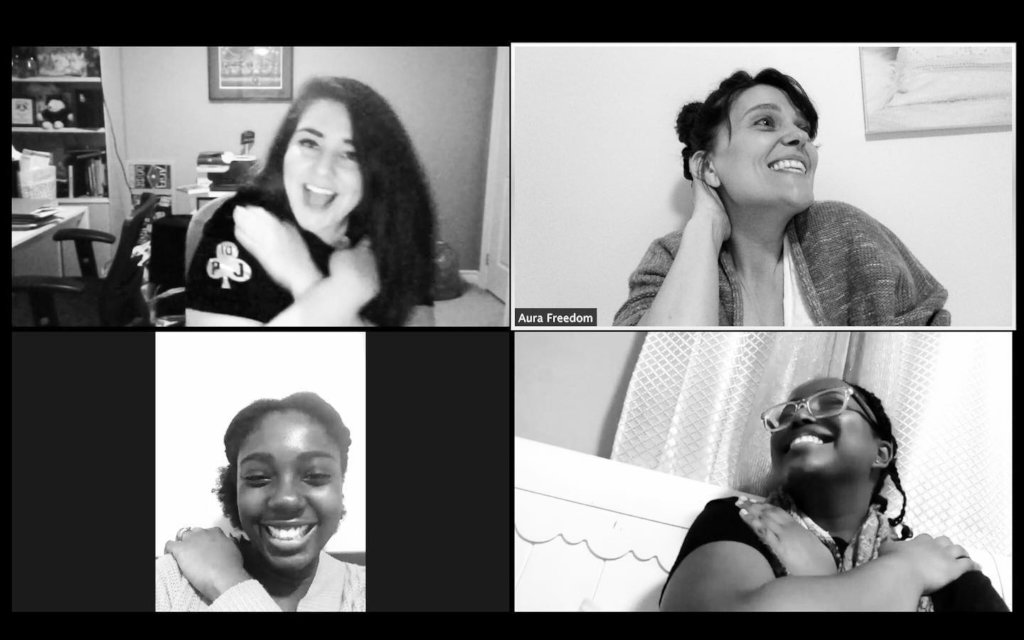 Dear friends and supporters,
Many things changed in 2020. All around us, we can see those changes in our daily routines, relationships and expectations. Yet, what remains the same is that youth continue to experience violence and exploitation during COVID-19.
The Peer Prevention Project is needed now more than ever as social services are limited and at-risk groups are isolated and stuck at home - a place that is safest for some but deadly for others. Women and youth/children are exposed to more violence at home and online - especially true for marginalized groups often neglected in programming and lacking social supports.
This is where the Peer Prevention Project comes in.
The Peer Prevention Project carries out workshops in schools, shelters, youth group homes and community centres aimed at preventing sexual exploitation and gender-based violence. From March 2019-March 2020, our Community Engagement Youth Team carried out 48 workshops and engagements, reaching over 2000 youth and service providers in Toronto and the GTA and supported numerous survivors of gender-based violence and human trafficking to access services and safety planning.
Because of you. Because of your support.

In response to COVID-19, we moved our in-person workshops to a virtual platform so that this powerful project could continue. Through this platform, we were able to host online programming in real-time for shelters, organizations and community centres. While adapting to virtual presentations, it was essential for us to have our trauma counsellor on the call to support youth virtually. Youth can also privately message the trauma counsellors for support and follow up services.
Gender-based violence is not new by any means, but COVID-19 has amplified youth's vulnerability and has made them a target for online grooming. Awareness and education on human trafficking is essential.
And we can only do this work with your support. So, thank you. Thank you for your support.
We are so grateful.

To book a workshop for your school, shelter, youth group, agency please email asha@aurafreedom.org
In solidarity,
Olivia Allen and the entire Aura Freedom team
www.aurafreedom.org

Facebook.com/AuraFreedomInternational
Instagram and Twitter: @aurafreedom