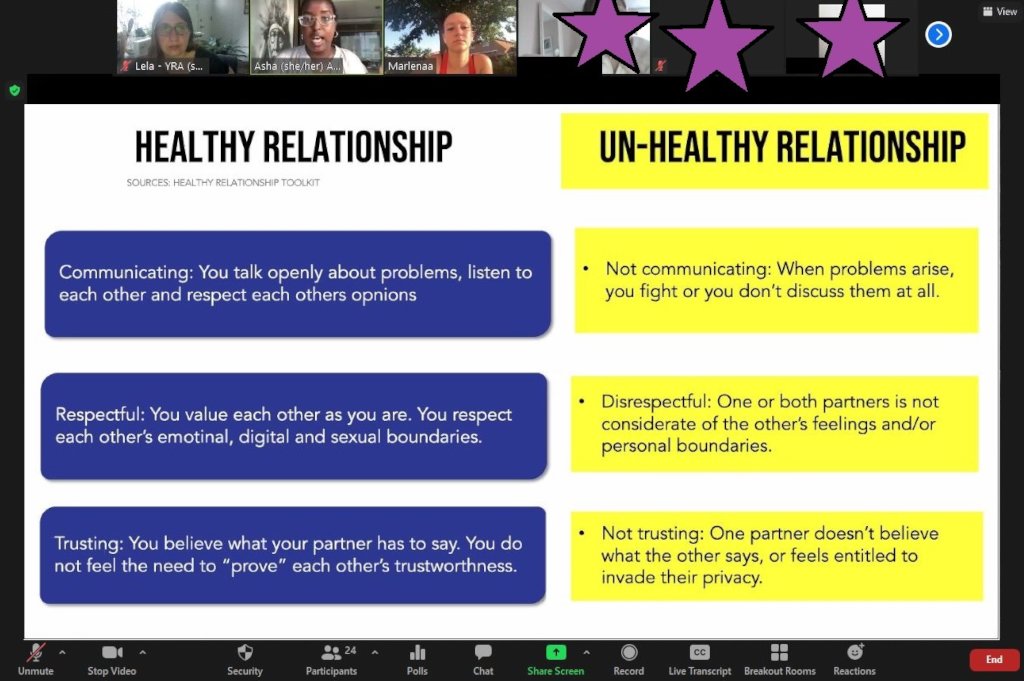 Dear friends,
Time has certainly flown by since we last spoke! During this time, there have been many changes in the world and at Aura Freedom. As the country begins to open up more, everyone seems to be filled with hope, excitement, and new life but we will begin to see the effects of the pandemic on our youth if we haven't already. The isolation, exploitation, and fear everyone has experienced - especially youth - will have an impact on the years to come.
As you know, the Peer Prevention Project is unfunded and your support could not be more appreciated! Your continued support for this project has meant we can continue educating youth on human trafficking and empower them to prevent exploitation in their own lives. It has meant we can provide survivors with support and resources to live better lives of health and inclusiveness. Your support has meant we can continue to demonstrate what healthy relationships look like, how to identify red flags, and educate youth on what true consent is. This is especially important as 29% of people are trafficked by an intimate partner and 31% by a friend. When we educate youth, we are saving lives one presentation at a time.
Becuase of your gifts, we are able to continue providing life saving support to youth who are experiencing, or are at risk of experiencing, human trafficking. Because of your support we have provided anti-human trafficking workshops to frontline workers to identify and support survivors of human trafficking in their line of work. Because of you, we have been able to provide virtual presentations at Elizabeth Fry, Roden Public School, Halton Catholic School, Youth Rising Above, Women's Support Network, Women's Habitat, and more.
It is amazing what we have been able to accomplish because of your support! In a time when resources are scarce and youth are more at risk than ever, we have been able to provide life-saving education to those who need it. All thanks to you!
We have more exciting news - our online booking forum is live! This means that teachers, community support workers, leaders, etc who want to host an anti-human trafficking presentation can easily book, all with one click of a button! Having this forum means booking is easier, faster, and more accessible for everyone. As September quickly approaches and school resumes, we look forward to using the forum to schedule presentations and impact the lives of countless people in our community. We can't wait to see where this year takes us!
You can click here to view our selection of workshops, here to book a youth anti-human trafficking presentation, and here to learn more about our youth presentation. As always, please contact asha@aurafreedom.org if you have any questions about scheduling a presentation.
As we look forward to the coming months, we are very grateful for your continued support. We know the last year and a half has not been easy for anyone and we are grateful to have you by our side. We could not do the work that we do without support from people like you.
Remember, no matter how small the contribution may seem, it has major effects on those it reaches.
And we are so grateful for you.

As always, yours in solidarity.