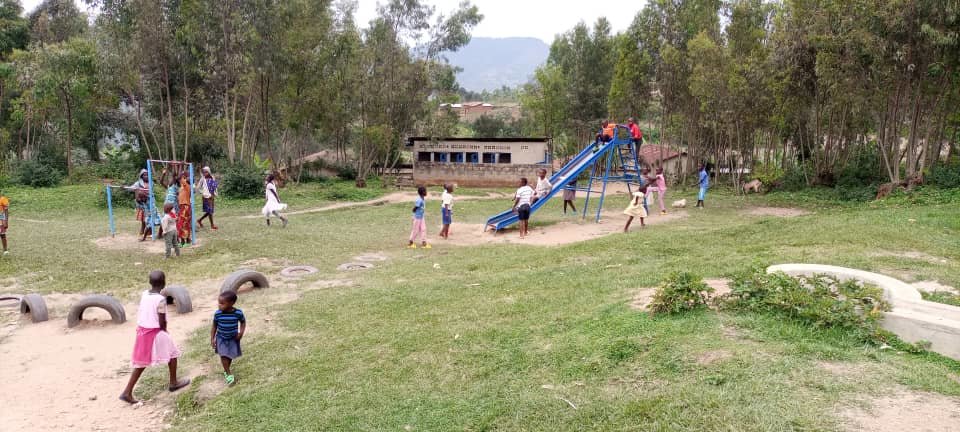 Completion of a third playground at Kerezo
Power of play supported us build a third Playground in Kerezo in Rwabicuma sector, after the first was built in Nyamagana Village of Hope in Busasamana sector and the second one was built in Rwabicuma sector.
Currently, 2,000 children from three sectors in ten sectors of Nyanza district have their playground. God bless donors. It is an amazing activity. Thank you for this activity that helps to prepare for a better future for the child.
The Kerezo Playground was officially inaugurated on 10/03/2021. It is a play ground built for Nkomero Primary School with 622 children. Now the children living in Kerezo have a playground that helps them play, have a better education, succeed and have a better future and protect them from dropping out of school and being homeless, drinking drugs, and becoming important people for the country and the world.
A child Julius we found playing, said that the playground will help him become Messi, the best player hearing on the Radio!
Together with The Power of Play Organization, we plan to continue to build playgrounds for rural children to prevent them from loitering, taking drugs, working hard, and practicing other vices. Please share our program link with your friends and help us to encourage more children to attend school by supporting our new playgrounds projects.