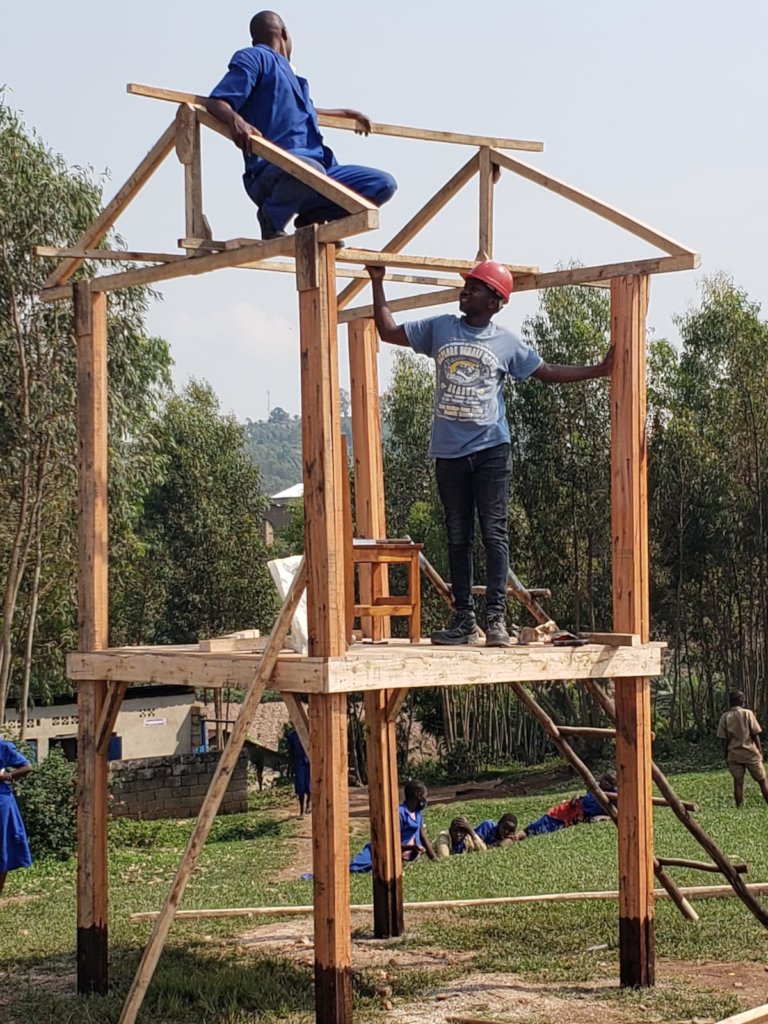 After completion of the Nyamagana Playground, we planned to build a second playground at the Mubuga Primary School in Kabisine Village of Hope. We received funding of $25 from GlobalGiving donations. The support raised by GlobalGiving in the construction of the playground project in Kabisine and our partnership with The Power of Play Organization helped us build this second playground.
Mubuga Primary School has 842 children from Kabisine Village of Hope. Not only are the children very happy to have a playground at their disposal but this also created 25 new job opportunities for members in the community. The Mubuga playground was officially inaugurated on January 26, 2021.
With the mission to support every child's right to learn and develop through the power of play, we are happy to report that the children and their parents are grateful and pray for the blessing of Dufatanye Organization, its partners, and donors.
When the children came to school with their parents to receive their end of term reports, they asked one child why he passed the exams highly and he replied, "I don't skip my classes, I saw a playground with other children, I was happy, I was learning and winning!"
One of the teachers also testified that the children at the school no longer drop out of school, saying: "We urge them to study with sincerity and play, which makes them successful. We are grateful to the Organization and the donors who built the playground for us. "
"Thank you for the playground. My child is happier to attend school than before," said one of the parents.
Together with The Power of Play Organization, we plan to continue to build playgrounds for rural children to prevent them from loitering, taking drugs, hard work, and practicing other vices. We want to build a healthy community for the children where they are encouraged to participate in school, interact freely with each other, and learn new skills that will help them have a better future.
Please share our program link with your friends and help us to encourage more children to attend school by supporting our new playgrounds projects.
Thank you