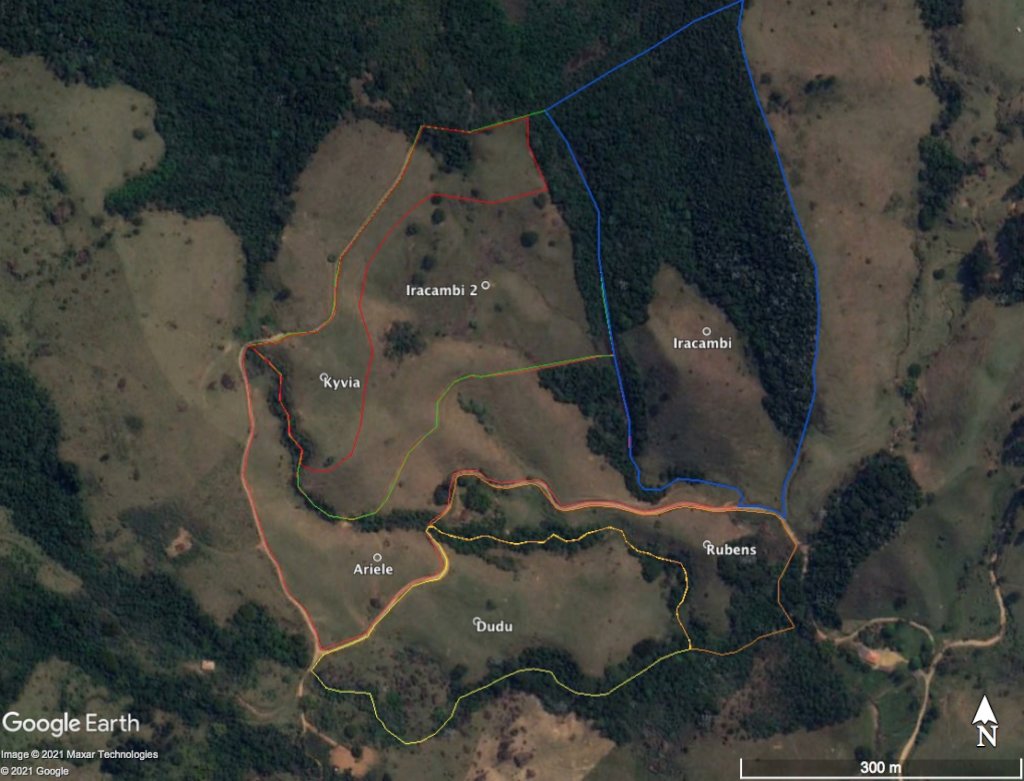 Dear wonderful donors,
We have lots of exciting news for you today, and we'd love to do three things up front. First, to send you a big vote of thanks for supporting this project and enabling us to plant and care for thousands of trees.
And then to give you a sneak peek at our ambitious new plan to plant 55,000 trees in honor of the UN Decade on Ecosystem Restoration!
And finally to invite you to join us in this exciting new program – a community response to the climate crisis through joining existing forest fragments into a big, beautiful forest corridor that will store carbon, protect water, conserve biodiversity and create habitat for wildlife!
So now for the housekeeping. We'll be closing out this project on April 5th so we can focus all our energies on #22098 Forests4Water: Community Climate Action, and we'll be reinforcing our invitation for you to join us there. Don't worry, we'll remind you in our next letter from the field.
Now for a bit of background about the Serra do Brigadeiro mountains where we live. It's a wonderful area of rugged terrain and one of the highest priority conservation areas in the whole state. Much of the area above 1000 meters is protected in the Serra do Brigadeiro State Park, and we are located within the buffer zone – a 10 km radius surrounding the park. It's a treasure house of endemic and endangered species – in fact, species previously unknown to science are still being discovered! While we don't really want to single out favorites, we must give an honorable mention to the Woolly Spider Monkey, which is the largest primate in the Americas, and on the Red List of threatened species. As it happens, the largest population of the northern woolly spider monkey, (known as muriqui in Brazil,) is found in the forests in the Serra do Brigadeiro!
Check out the Google Earth map so you can see where we'll be making the forest corridor. Two of the plots are named Iracambi and Iracambi 2. These are on areas that are being purchased for Iracambi specifically to be restored. If you look at the bottom LH corner of the map you'll see a forest patch with a house in it. This is an area previously donated to the NGO and we're enclosing a picture of the forest restoration that has already been done there, in less than seven years. The remaining areas marked Kyvia, Ariele, Dudu, and Rubens and Cassia adjoining the Iracambi sites are also scheduled for forest restoration, making a total of 30 hectares. At the top of the google map, you'll see an area of forest that adjoins the State Park, so you can see what a strategic location this is for a forest corridor. And you'll also see other cleared areas that are ripe for restoration.
So we're starting the big adventure because there's no time to waste. Thank you for your amazing support, and please join us as we prepare to plant the next 55000 trees!
More news soon, in the meantime, please take care!
With rainforest love from Deivid and everyone at Iracambi.