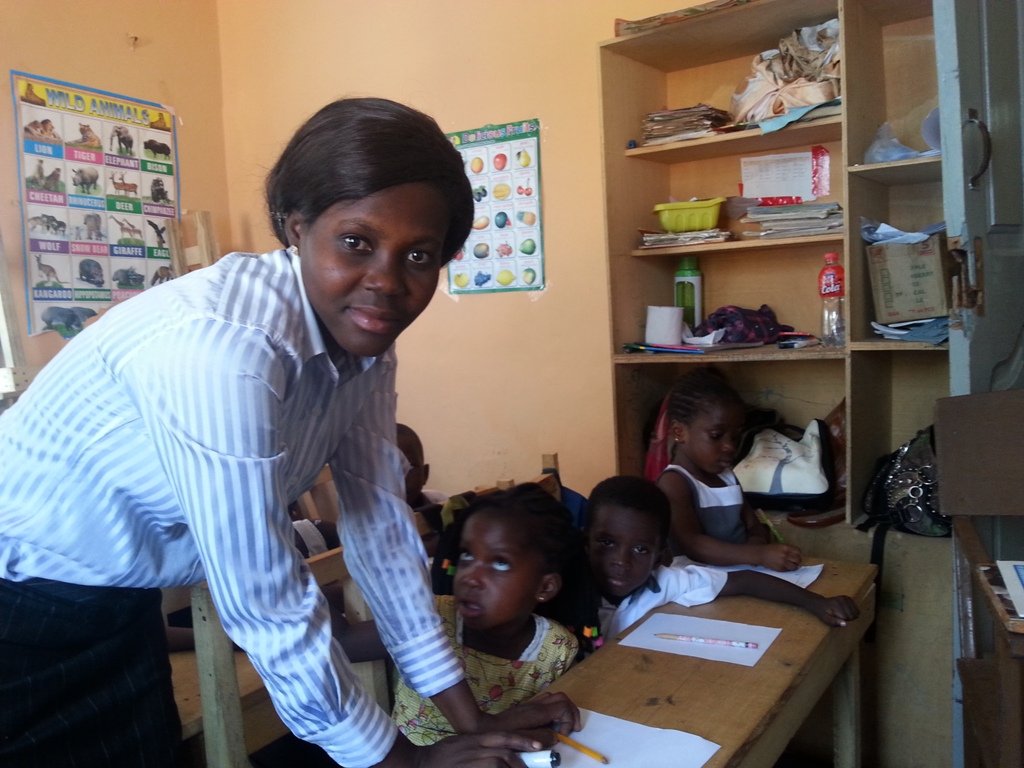 Dear friends of PAAJAF,
A very warm welcome from the PAAJAF Educational Institute (PEI) and PAAJAF Foundation! We are so proud God has ushered us into the new 2016-2017 school year, which starts this month of September 2016.
It is a great privilege to be the Head teacher of such a thriving school community where high aspirations and a caring family ethos are at the heart of what we do.
Excellent leadership at all levels promotes high expectations of pupils and staff, and this enables pupils to excel in all that they do.
We are in the first term of the new school year and this is an exciting time for our school following yet another year of exceptional achievements.
A Head teacher provides inspirational, high-quality leadership. I am here with our staff to ensure that the good standards of the school's previous inspection have improved. The school's ethos is for everyone to learn and to be the best they can be.
As our school vision, we want our pupils to achieve both high academic standards and personal goals in all of their endeavors, such as in sport, music or leadership skills, by building an educational centre in our community so that our children may go to school! We are creating a scholarship school for our children because of the limited public education available in our community. In addition to schooling, we provide our students with all of their needs including books, uniforms, school supplies and a nutritious meal twice a day.
"Working happily together inspiring a desire to learn" underpins all that we do and reflects the beliefs of the pupils, staff and governors here at our school. Collectively, we support our pupils' aspirations and give them the skills and learning experiences to achieve them.
We welcome any visits to the school from prospective parents, donors and volunteers, so please feel free to contact us or to drop in and meet us! We hope our website as link to our project will provide you with further information about the school and our enthusiasm and philosophy for learning. If you need any further information, you can also contact us since we are happy here to answer all concerns.
We are fortunate to receive tremendous support from our supporters – UN Volunteers, GlobalGiving, MacEwan University Global Education Fund, Linino Organisation, Worldreader and The Church of Our Saviour and you our potential donor. The home-school partnership is one of exceptional importance to us as we firmly believe that this is the key to ensuring successful learning for our children here.
PEI has started the new school year with our 103 children in the school as at the close of the 2015 – 2016 school year- which ended on August 4, 2016. The problem PEI is facing at the moment is the lack of space to accommodate new students who have applied. Also the PEI rented venue for the school expires on October 31, 2016 of which there is no fund to renew the contract. We would like to appeal to you, if you could support us once again. We need $8,000 to maintain the current venue. Would you please also help by forwarding this to your friends who you think can help for us? We really need your help and we will appreciate any way you can help us once again on this project. On September 21, GlobalGiving is running again a bonus day of which your donation to this project will be matched. Kindly please read more about it at GG BONUS DAY.
On arrival at PEI, you immediately notice the excellent learning behaviour of our pupils and the passion, enthusiasm and friendliness of our staff. We believe that your children's' journey to learning is lifelong and we feel privileged that PEI School is where this very important journey begins.
Once again, thank you for your consideration.
Thank you