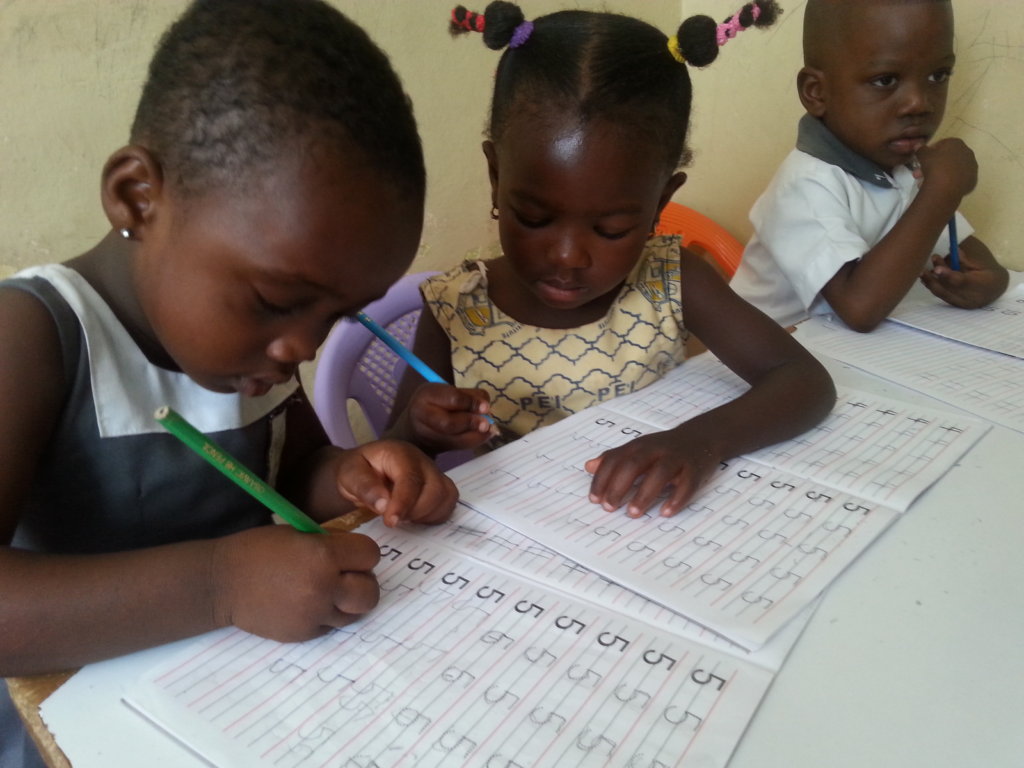 PAAJAF Foundation appreciates your generosity toward our scholarship school education in Ghana at the Gbawe community - PAAJAF Educational Institute (PEI) which we have it at GlobalGiving as "Help Support a School for Children in Ghana"
The goal of this project is to raise $ 15,440 of which we have now raised $13,341 leaving a balance of $2,099 to go.
What has this fund raised done so far?
Philip Appiah-Kyei, founder of PAAJAF (Providing Adults and Adolescents With Jobs for Advancement for the Future), after surveyed a backward and impoverished community, Gbawe, near the capital city of Accra in Ghana, where families lived within paltry means and children did not go to school, not because they did not want to, but because they could not afford to. Parents of these children knew that the best way to get ahead for themselves as well as their children was a better education. And, yet, many of these adults were petty traders, making meager wages of $2 to $4, supporting not only their immediate families, but in some cases, extended families and community members who did not have families of their own. Another major issue was though Gbawe had a population of 44,000, there was only one school in the town resulting in overcrowding and anything but individual attention.
With the assistance of some sponsors and your generous donations, PAAJAF Educational Institute (PEI) was created to provide quality education within classrooms. The Institute provides schooling for children from the age 1 to 15 and helps children grow to their full potential by ensuring that they receive guidance to acquire better skill sets to have the ability to get better jobs than their parents and sustain themselves, all the while giving them the capability to achieve their dreams. Some of the fund were used to hire classrooms, purchase reference books, tables and chairs, stationery and teachers salaries. At this moment, from your generous gift, PAAJAF is providing scholarship school education to 120 students. But the unfortunate case is that, we have run out of fund and we urgently in need amount of $9,000 to help us maintain our classrooms and to pay our teachers and find partners.
Our project here, we left with $2,099 to go, to reach our goal set and also continue to provide scholarship and quality education to poor children here at Gbawe in Ghana.
As Christmas has arrived to our lives again. It is flooding all our lives' spaces, from at home to streets. Even at school or university, we are catching information and seeing objects which show us its arrival. All children, in case they have had a good behavior during year, are nervous and lively because they are going to receive the presents that they wish.
This is the essence of Christmas: the happiness. A happiness which embraces anybody, and allows each person's personal construction year after year, because it is not only development due to belonging of toys with meanings of respect, equality or the fact of sharing, it's also the meeting with family as well as with people who live far away, and also the humanity.
However, in countless countries around the world, there are children who, on account of lack of budget, poverty, few aids, lacking jobs and distance of towns with toy shops or other kinds of them, don't receive any toy, any book, even any little gift.
For this reason, from PAAJAF, we want to show to all of you, also to remind you our mission in Gbawe (Ghana). You help these poor children at Gbawe in Ghana to received good education? Please do you have any question about our project?
Thank you