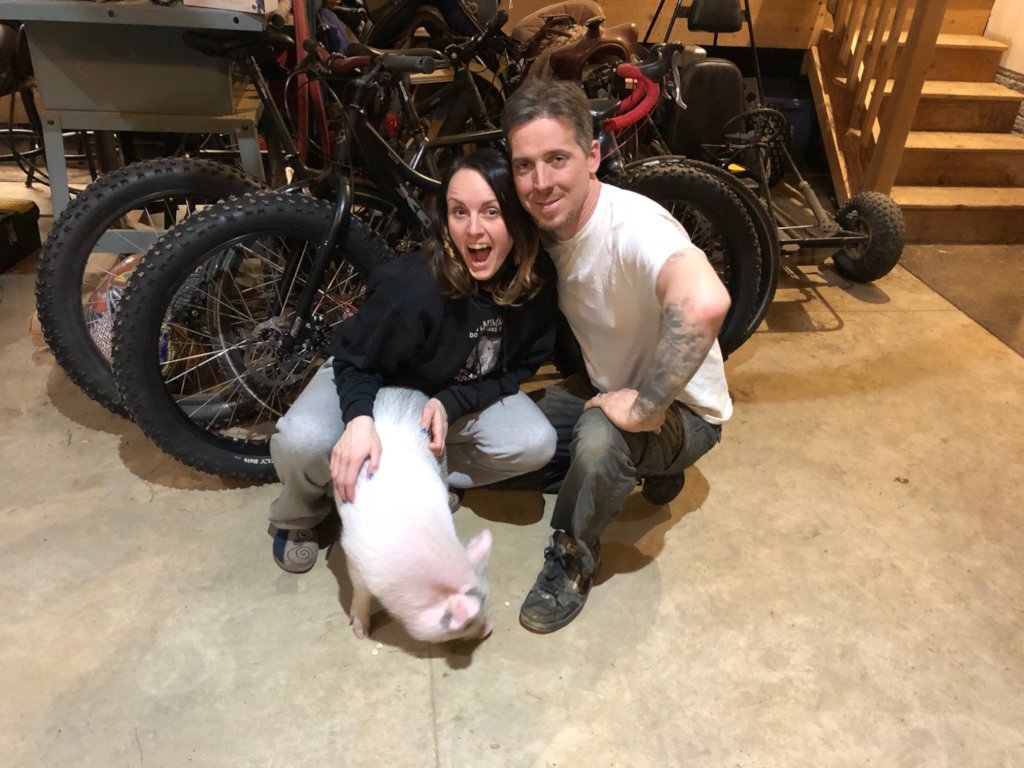 Okay! We have 5 full months behind us, and we are still gathering more momentum each and every day!
I have over 2500 miles logged year to date, and the Strava Club that I have created has logged well over 40,000 miles, all in the name of rhinos!
Big news
: We have expanded, and now have a
Minnesota chapter of Pedaling Against Poaching
. I am excited to be joined by Kevin and Anna Gonzalez, along with their spokes-pig Norman! these guys are full of drive and ambition, and they are working on multiple avenues to help generate more donation traffic to this Global Giving site. We hosted an event at t locally brewery just last, week that produced a donation based on beer sales! Anna has generated donations via a makeup party, and she is also working on some upcoming yoga classes that with route proceeds to protect rhinos!
Additionally,
we are partnered with Undaunted Clothing
, out of Las Vegas. all Pedaling Against Poaching shirt sales will be totaled up monthly, and 100% of the proceeds will be turned over to Global Giving as a donation! shirt sales have been pretty strong. I am excited about this!
I was fortunate enough to get up close and hands-on with a Male Southern White Rhino, here in AZ, at the Out of Africa Wild Animal Park. the experience was truly amazing, and I am planning on many return visits to spend more time with him.
Importantly,
we have sent $5,000 to the Black Mambas Anti-Poaching Unit in South Africa
for them to use to equip their rangers with the best equipment avaialble. I am so lucky to be able to partner with these awesome women and men!
I am currently looking for other like minded people to join me globally, to raise awareness, and raise more much needed funds! Please reach out to me if you'd like to start a chapter of Pedaling Against Poaching and help raise money for this important cause!
more updates to follow!