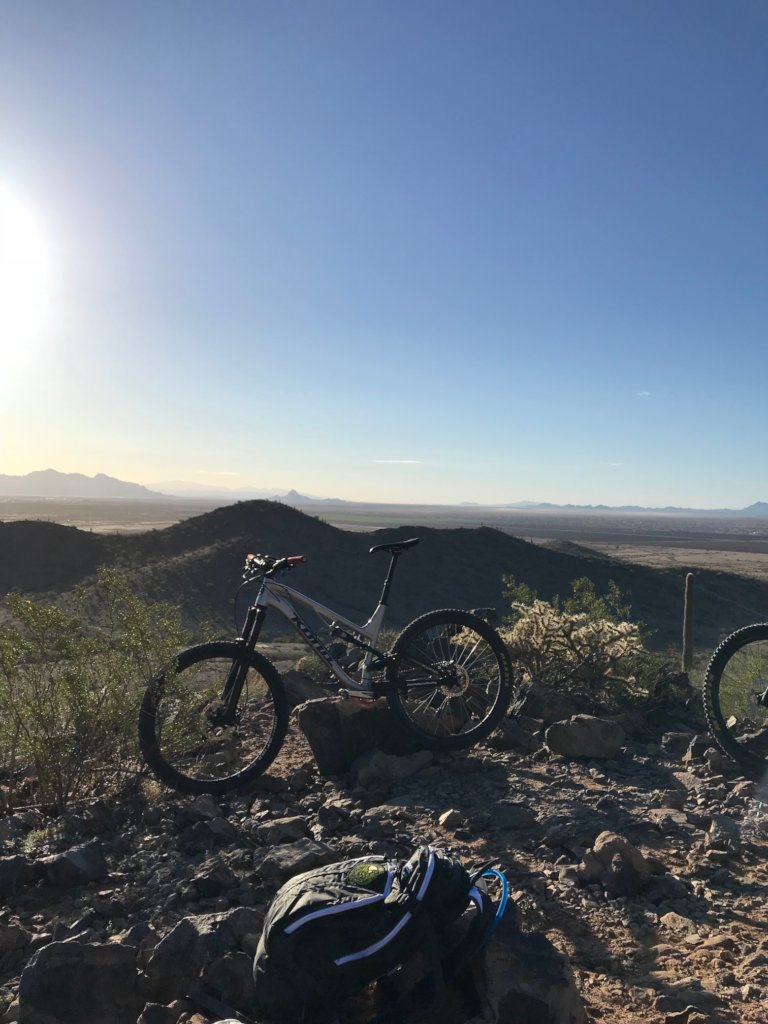 Greetings!
With 2.5 months of action behind us for 2018, and a lot has happened....
I've already logged over 1200 miles on the trail, all in the name of Rhinos and I have been spreading the word every day!
My Social media following has grown from 8 followers to over 2200! It is refreshing to meet like-minded folks from around the globe, that want to help support this very desperate cause. I have made a point to include educational information about Rhinos on my posts throughout the week. This has proven to be very popular with followers, and I am also learning new information as I go.
I also have a Pedaling Against Poaching club, set up on Strava, which is 59 members strong at the moment, and growing each day. To date, the members of this club have logged well over 17,000 miles! truly incredible.
Donations are steadily trickling in, and I have some other irons in the fire that should help to give us a boost. We have a long way to go!
T-shirts and artwork are both available now, and all profits will go directly to help rhinos!
Let's take a stand together, and be the voice for the voiceless!
I'll keep on pedaling...you keep up the support, and keep on spreading the word!
Can't Stop, Won't Stop!
Sincerely,
Jeff Harrison
Pedaling Against Poaching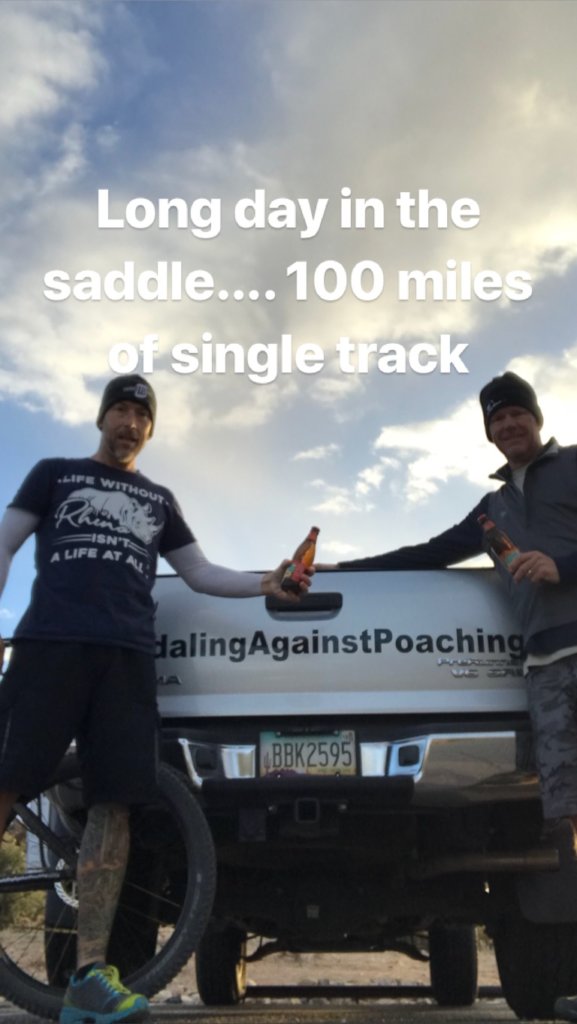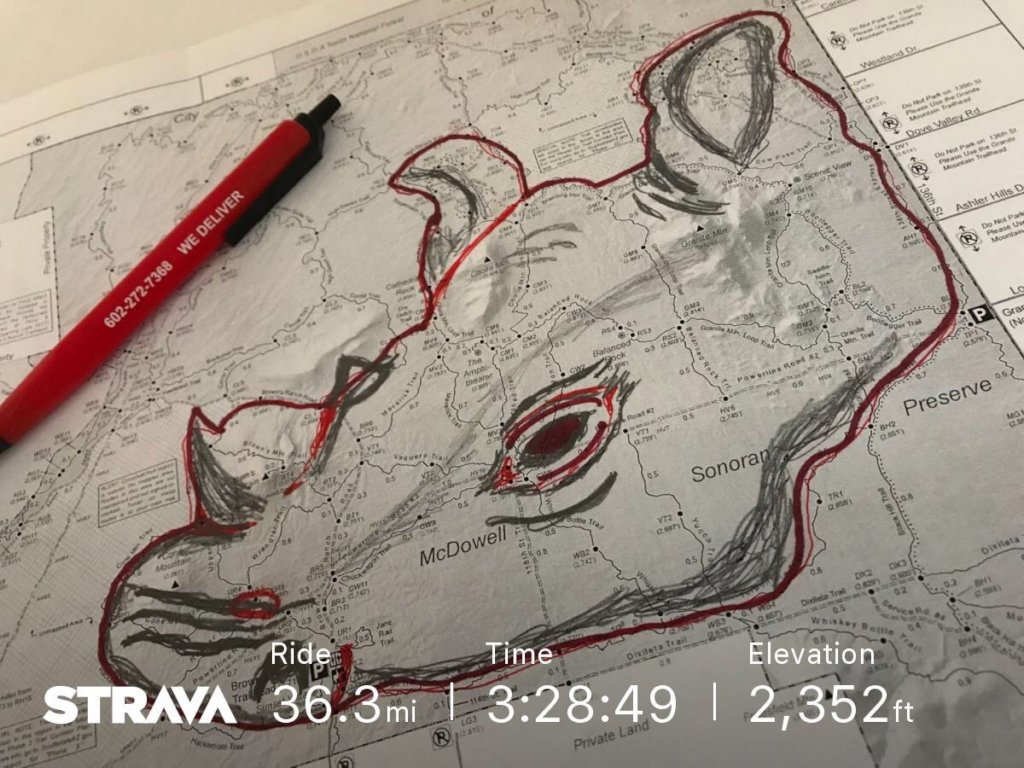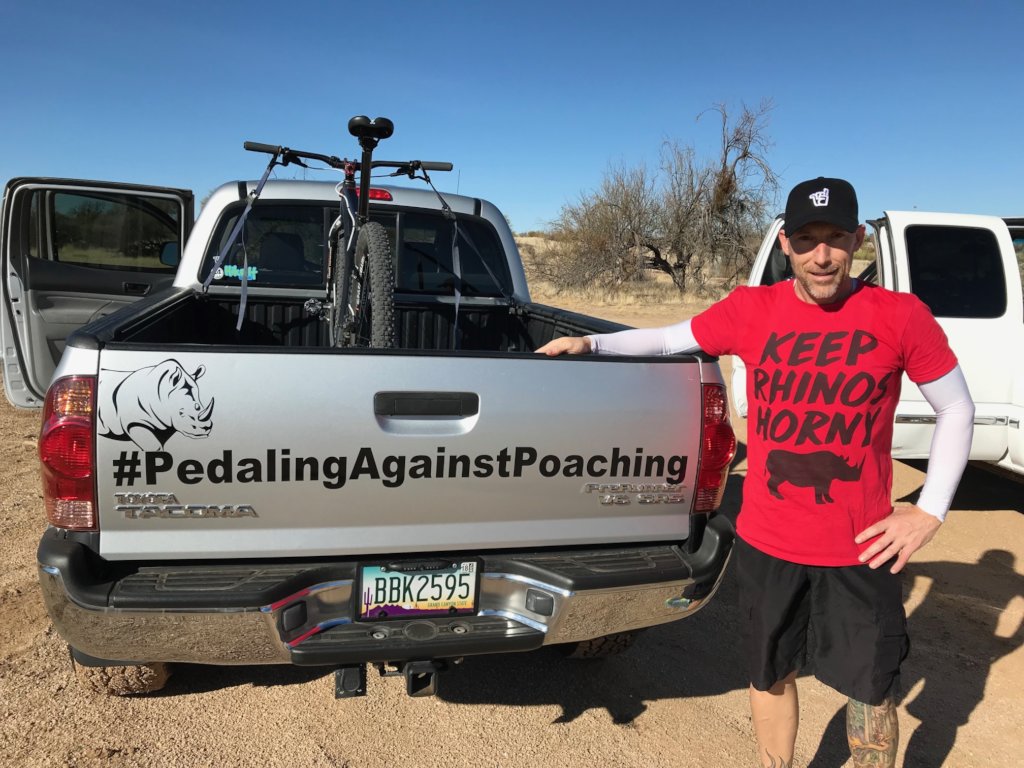 Links: