Reporte: Fortalecimiento de habilidades para lograr la calidad total
Durante los últimos 3 meses la Red Binacional de Mujeres Artesanas se ha enfocado en continuar con sus programas de capacitación y acompañamiento cuidando estrictamente las medidas de seguridad establecidas en el Protocolo de Seguridad Sanitaria.
Para ello las artesanas que participan en el Programa de Formación Empresarial iniciaron un proceso de capacitación en sus comunidades, específicamente en corte y confección, capacitando a un total de 14 artesanas en el uso y manejo de la maquina recta y el uso de patrones para estandarizar las tallas de las blusas que realizan con la finalidad de crecer las capacidades productivas en sus empresas.
Con la finalidad de mitigar los riesgos de contagio del SARS-COV-2 en las comunidades se tienen las siguientes medidas: uso de cubrebocas, sana distancia, limpieza y distinción de las máquinas de coses y demás herramientas de capacitación.
En el mes de junio, la Red Binacional de Mujeres Artesanas firmo un Convenio de Colaboración con el Instituto de Capacitación y Vinculación Tecnológica del Estado de Chiapas ICATECH, para establecer un programa de corte y confección en el Centro de Desarrollo Artesanal ubicado en San Cristóbal de las Casas, en el que participan 14 artesanas, al finalizar el programa recibirán una certificación oficial que avale los conocimientos y habilidades desarrolladas.
Por otra parte, se ha continuado con la estrategia de reactivación económica por el COVID-19. Como parte del sistema de la Red Binacional, se ha impulsado la producción de nuevas colecciones integrando aspectos de la moda y calidad total con la finalidad de que las mujeres artesanas continúen generando ingresos desde sus hogares y por lo tanto sus procesos de empoderamiento económico.
Las colecciones artesanales se encuentran disponibles en la tienda en línea de la Red Binacional www.matat.org
Report: Strengthening of skills and total quality
Pathways to autonomy: tzotzil women's empowerment
During the past 3 months, the Binational Network of Artisan Women has focused its efforts on continuing with the training and accompaniment programs, with strictly takingcare of the security measures established in the Sanitary Security Protocol.
For this, the artisans who participate in the Business Training Program began a training process in their communities, specifically in tailoring, training a total of 14 artisans in the use of the sewing machine and the use of patterns to standardize the sizes of the blouses that they make in order to grow the productive capacities in their companies.
In order to mitigate the risks of contagion of SARS-COV-2 in the communities, the following measures are taken: use of face masks, healthy distance, cleanliness and distinction of sewing machines and other training tools.
In June, the Binational Network of Artisan Women signed a Collaboration Agreement with the Institute for Training and Technological Linkage of the State of Chiapas ICATECH, to establish a tailoring program at the Artisan Development Center located in San Cristóbal de Las Casas, in which 14 artisans participate, at the end of the program will receive an official certification that endorses the knowledge and skills developed.
On the other hand, the strategy of economic reactivation due to COVID-19 has continued. As part of the Binational Network system, the production of new collections has been promoted, integrating aspects of fashion and total quality to continue the generation of income for the women artisans, from their homes and therefore their economic empowerment processes.
The artisan collections are available in the online store of the Binational Network www.matat.org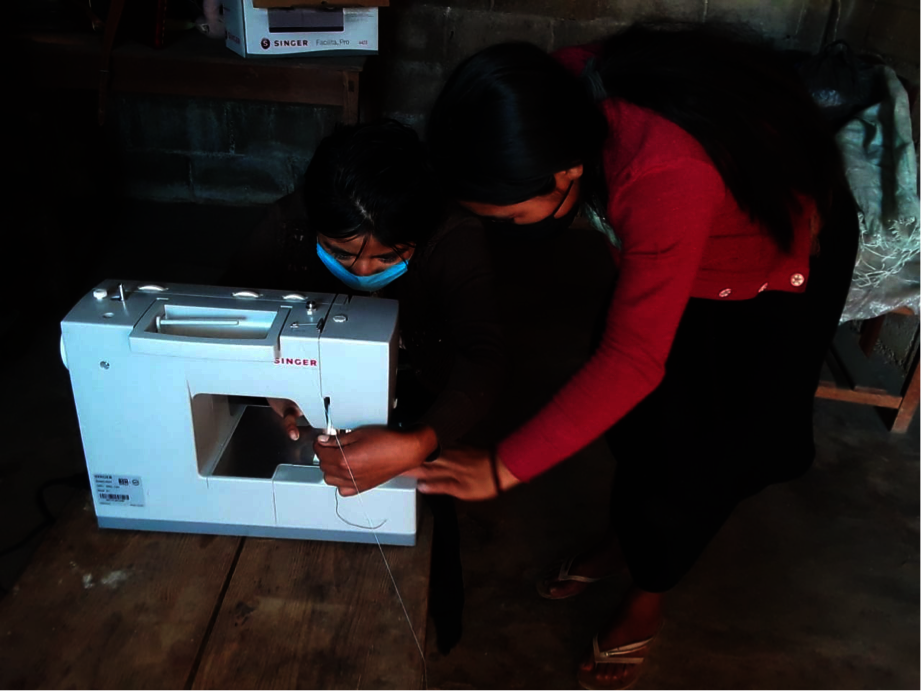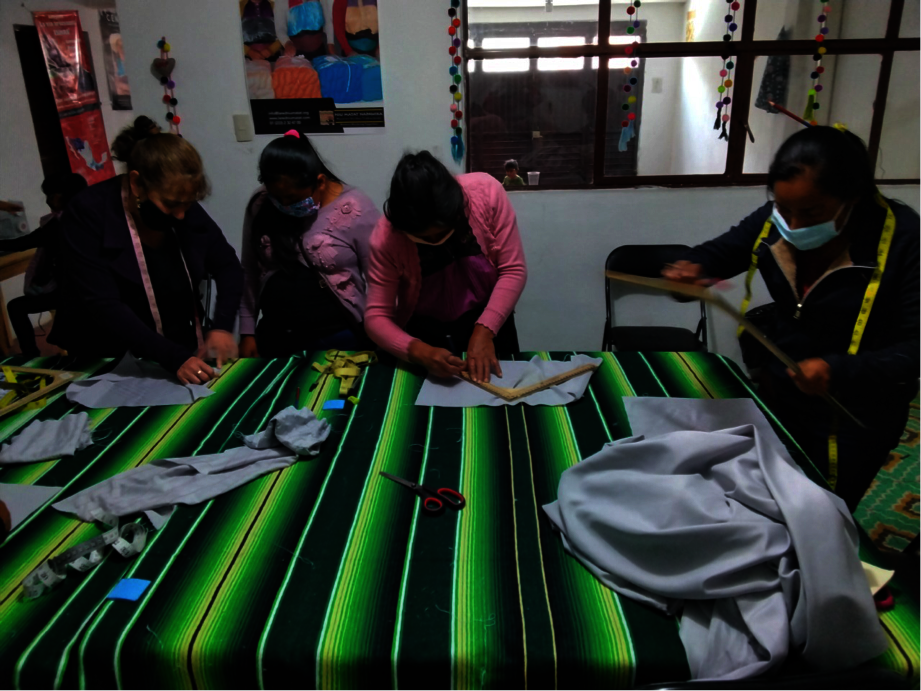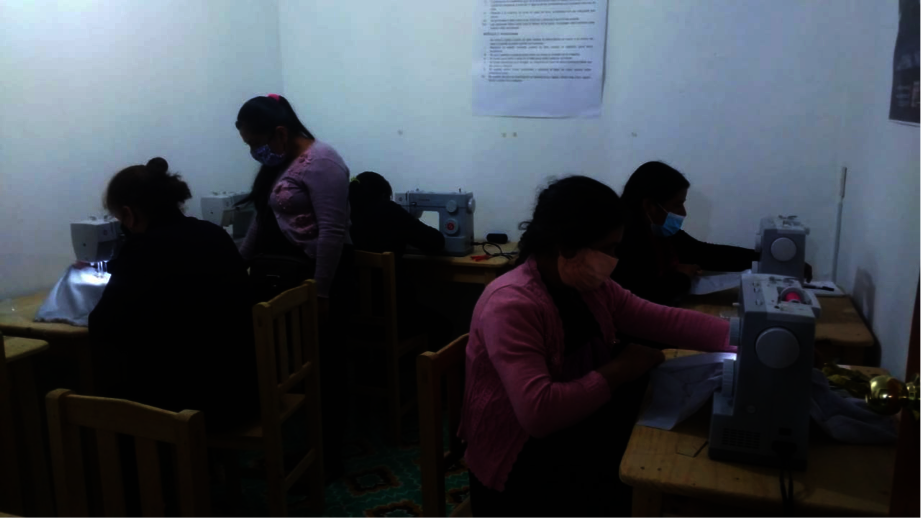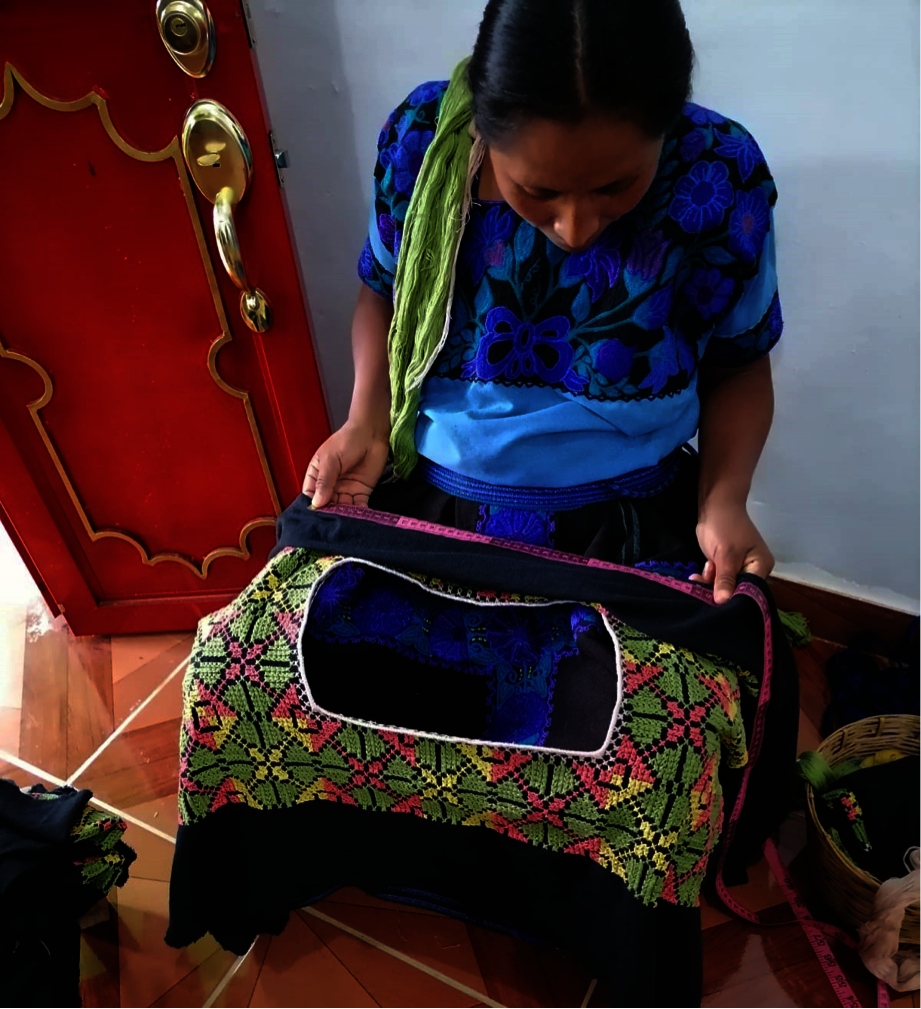 Attachments: