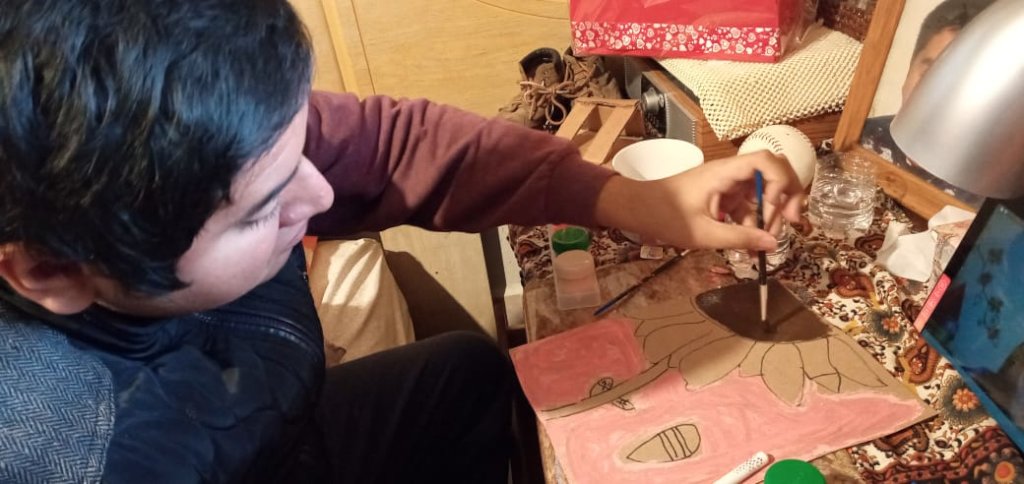 Thanks to your support we continue to provide remote therapy sessions to 28 children with Autism Spectrum Disorder(ASD) from our School Program.
One of our activities during february was the Valentine´s Day tour, where the children and young adults with autism from our School Program visited our facilites for the first time in almost a year due to COVID-19 quarantine. They were greeted with music, popcorn, sweets and lots of love from their teachers.
On the other hand, we were benefited from GlobalGiving´s #LittleByLittle campaign in which all donations up to $50 dlls were matched by the platform by 50%.
Next 2nd April, we will commerate World Autism Day, during this day and all April, we raise awareness in our community about the characteristicis of this disorder. We invite all of our unique and recurring donors to make a donation during this commemoration day to fulfill our mission of developing the skills of children and young adults with autism. We will keep in touch for this day.
THANKS FOR YOUR SUPPORT!
______________________________
Gracias a sus aportaciones, logramos brindar tratamiento terapéutico vía remota a 28 niños y jóvenes con Trastorno del Espectro Autista (TEA) pertenecientes al Programa Escolar de nuestra organización.
Una de nuestras actividades durante el mes de febrero fue el recorrido en el Día de San Valentín, donde los niños, niñas y jóvenes con autismo del Programa Escolar, visitaron nuestras instalaciones por primera vez en casi un año debido a la cuarentena por COVID-19. Fueron recibidos con música, dulces, palomitas y mucho cariño de parte de sus maestras terapeutas.
Por otro lado, fuimos fue beneficiado con la campaña #LittleByLittle de GlobalGiving en la que todas las donaciones recaudadas arriba de $50 dólares fueron igualados por la plataforma en un 50%.
El próximo 02 de abril conmemoraremos el Día Mundial del Autismo, durante este día y el mes de abril, concientizamos a nuestra comunidad sobre las características de este trastorno. Invitamos a todos a nuestros donantes únicos y recurrentes a realizar una aportación durante este día de conmemoración para cumplir nuestra misión de desarrollar las habilidades de niños, niñas y jóvenes con autismo.
¡MUCHAS GRACIAS POR SU APOYO!