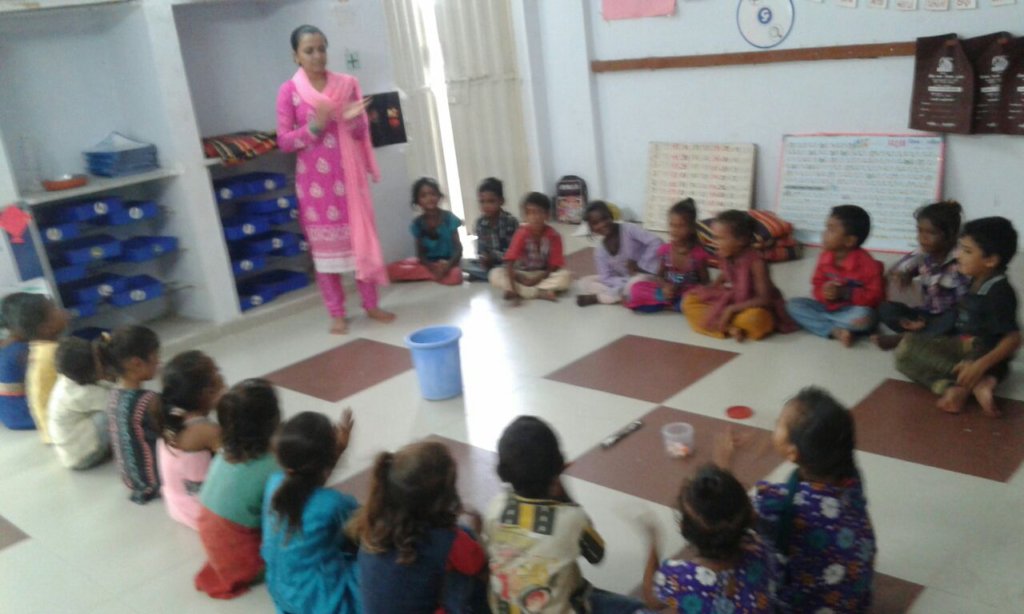 Dear well-wishers,
"A good teacher is like a candle, it consumes itself to light the way to others."
-Unknown
In this project report I would like you to take to the classrooms where our Para Teachers are actively educating the pupils with their innovative ideas and creative ways of studying. Ms. Simran (name changed) has completed her PTC but due to family restrictions she was unable to do the teachers job. She is from the same village where there are less government teachers. While interacting with the community members and teachers of the school we come to know about Simran. Usually we hire the Para Teachers based on the availability of the local level highest education in the village or nearby villages.
But we have got the best opportunity that we can get the qualified teacher for the village, we approached Simran and her family members for the Para Teacher, initially her father was not ready to allow her for this job, but later he got convinced for the village and school development.
Simran is very active girl, she uses different teaching techniques to teach the children, play different games with children to improve their interest about teaching and learning. We have seen the changes in the school after Simran has joined us. The attendance ratio has increased, students are happily coming to school to play games and study.
In this rural school there are only two government teachers and the students strength is 134, while interacting with the community and school teachers we come to know that there is not enough teachers in the school and for this reason most of the students did not attend school, as well the teachers also not able to teach the large number of students with the loads of other government work.
Now the happy faces are seen in the village, the teachers are also happy that they got the companion to help and support them, and the students a good friend and also a teacher.
Thanks for your continuous support.