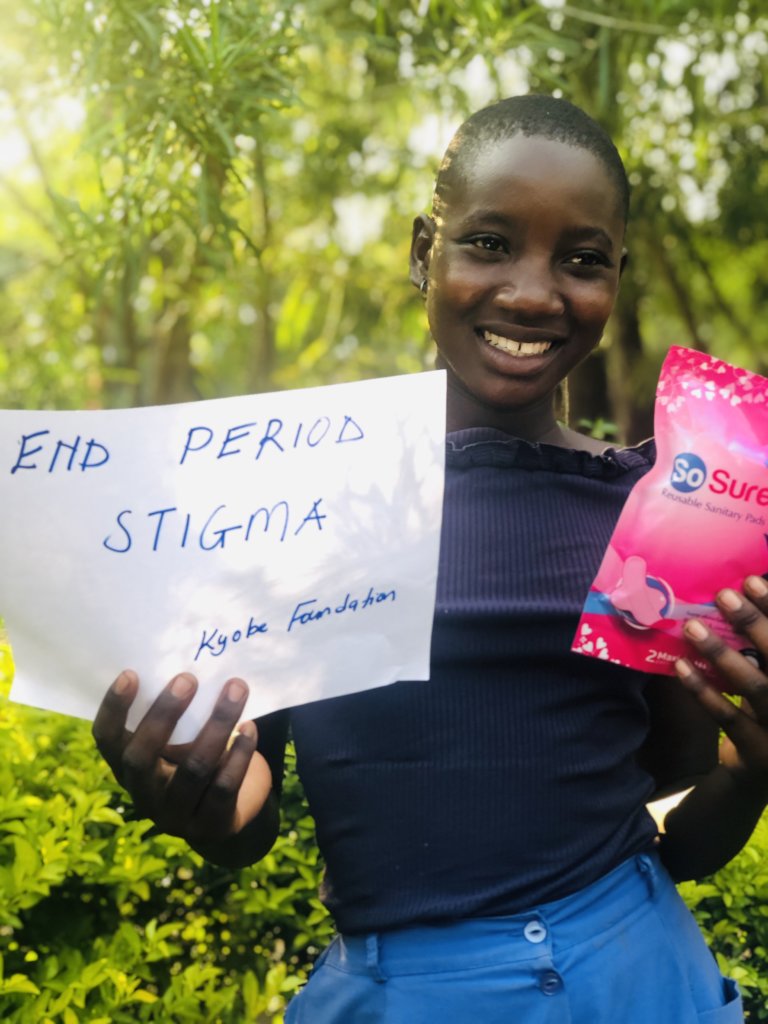 Your donation to the "pad a girl" project helped tackle period poverty but What is period poverty?

Period poverty is so many things. It is the inadequate accesss to mentrual health care. It is a lack of proper sanitation conditions and products to have safe hygienic periods. It is the heavy stigma and shame burdening so many young girls during their periods. It is the inability to continue on with education once menstruation begins. It is early marriage yes period poverty leads to child marriages. It is holding back girls back from realising their full potential. We need to break menstruation stigma.

The impact of your generosity.

Thanks to your donation towards the pad a girl project on the GlobalGiving platform, Kyobe foundation team has supported 750 girls with So Sure reusable sanitary pads, underwears and has trained girls on use and care in Teso region in Eastern Uganda. Each kit had 4 reusable sanitary pads, a booklet with information on mentruation and a travel bag where girls can keep pads.
Day of the girl child
In the lead up to the International Day of the Girl on 11 October, the Kyobe Foundation is running a campaign to empower girls in rural Eastern and Northern Uganda by ending period poverty.
Education is a key step out of poverty and to improve gender equality. Sadly, many girls miss several days of school every month due to inadequate access to menstrual hygiene products, stigma, and poor education around menstrual cycles.
According to ActionAid, it is estimated that one in ten girls across Africa are absent from school when they have their periods. In terms of Uganda, research published in the European Journal of Public Health in 2020 found that menstruating students miss up to 18 per cent of a school year.
The current 'Pads for Girls' campaign seeks to raise 2000 reusable period kits for 2000 girls by 11th October. The campaign has a holistic approach that both includes access to sanitary pads, education around menstruation, and actions against period stigmatisation.
Menstrual health and hygiene are integral to the realisation of several Sustainable Development Goals, including SDG 3 (ensure healthy lives and promote well-being for all at all ages), SDG 4 (ensure all children have access to a safe, inclusive and effective learning environment ), and SDG 5 (achieve gender equality and empower all women and girls).
Links: