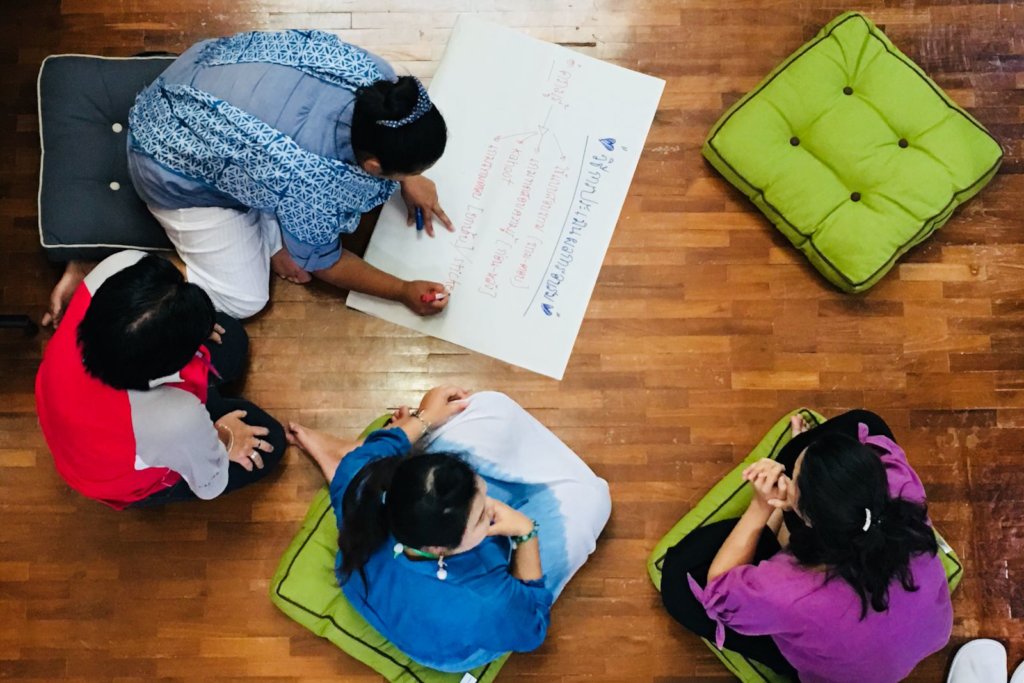 Care for Children has been working with Vieng Ping Children's Home in northern Thailand since 2016. So far, Vieng Ping Children's Home has placed over 100 children into local foster families.
While our team was recently visiting Vieng Ping to deliver some training, we interviewed one of the Family Case Workers, who is also a foster parent, about their family placement programme…
"I want to encourage all of you who are here today and tell you how valuable this foster care program is. It is such a wonderful opportunity for the vulnerable children of Thailand. Tell the workers and the caregivers in the orphanage that they don't need to worry that they will lose their jobs. Their role will change because there will be less children in the orphanage and they will be helping the orphanage children have the opportunities that other children have.
"Children who are fostered are loved and cared for by the same father and mother every day, but the children who live in institutions change their "mother" (caregiver) every day. Their caregivers have different temperaments and the children have to constantly adapt to these changes. The children themselves are not the problem but the situation they are living in makes it hard for them to grow up like children in families. So, if you want to help reduce the problems faced by those living in child welfare institutes, then I believe that foster care is one of the solutions.
"Children who are raised in families learn life skills – they can wash their own clothes, help make meals, do things for themselves. Children raised in institutes are always waiting for the sound of a bell, a bell to tell them it is time to eat, a bell to tell them it is time to go to bed, another bell to tell them it is time to get up. Children in institutions don't get to choose what they want to eat, but children in families go to the market with their mothers and their mothers ask them what they want to eat and they are part of making decisions about the family meals. Think about what that means to a child. If we were that child we would want someone in our lives who is going to love us, understand us, care for us in that way and help prepare us for the future.
"Children living in institutions are cared for and certainly have their basic needs met. There are always meals to eat and clothes to wear and people donating things for them, but they can't receive that essential individual attention. Children living in families receive love and warmth on a daily basis. Life in an institution can't prepare them for life outside those walls and when it is time for them to leave, they struggle to make it on their own. When they are faced with problems, they don't know how to deal with them. Children in families have had the support and advice of their foster parents and the family case workers and they learn resilience and how to problem solve.
"We need to make sure that we help equip the foster families for their role and so it is essential to train the parents. They need to know about child development, how to take care of a young child, and then later how to care for a teenager; they need to know how to keep the children in their care safe and they may need specific knowledge depending on the needs of the child they are looking after. Foster parents can also be a wonderful support to one another, so arrange times when parents can get together and talk and find ways to encourage foster parents in their role."
Once again, thank you for your support and staying connected to our work.