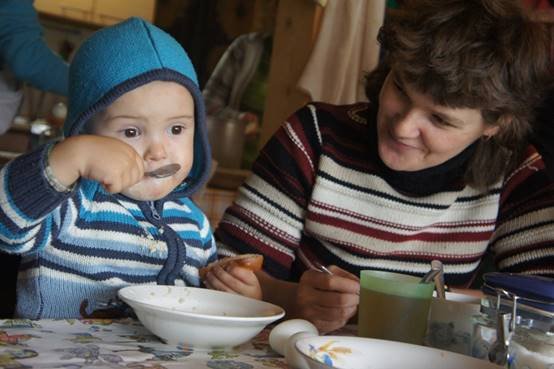 In our last report we told you how your donations helped families with older children grow closer on summer camp. Now it's the turn of the pre-schoolers and their parents, most of whom grew up in orphanages (just a couple of the dads grew up in families, but one of those comes from a family with serious problems).
Eight families took part in our second summer camp. For three of them it was the first time and they found it a great support to have the other more experienced parents there with them. At first everything is strange on summer camp. For a start, we live in dormitaries in a log cabin with outdoor toilets and a traditional sauna instead of a bathroom. At 7km from the nearest small town, we are surrounded by clean air and beautiful woods and lakes. For the new children, this was the first time they had been so close to nature, and once everyone had got used to it, it helped us all relax.
Over seven days we fitted in some really intensive sessions for our families, which allowed them to see positive changes in their relationships very quickly. We worked particularly on making meal times less stressful for everyone, helping the parents and children play together, and lessening the children's anxiety. The changes can be seen really clearly in some of our pictures.
Having grown up in an orphanage, it's very difficult for our parents to recognise what their children are capable of and to give them enough space to learn new skills. They tend to either think that they should be able to do everything themselves, or to baby them too much and not let them become more independent. Meal times can bring these problems to the fore and were a stressful time for parents and children alike. We would lay the food out buffet style. Sometimes, the parents would sit their children down, go off to get the food, and get chatting to someone on the way. By the time they got back, their child would be hungry and frustrated, would have thrown their plate and cup on the floor and be refusing to eat. The mother would get cross, assuming that their child didn't like the food and take them off for their nap without lunch. Alternatively, they might hover over their child with a spoon trying to force them to eat - again with the same results.
So we introduced a few simple rules: parents must fetch food before getting their child settled at the table and they must sit down next to their child and eat with them. Very quickly the atmosphere calmed down allowing meals to become fun times. For some of our families this was the first time they had sat down together to eat.
Just as much of a transformation came about in our play sessions. We focussed on really simple things like eye-contact when the parents were playing with our children. For some of the parents this was particularly difficult. Julia had been encouraged to leave her baby in a children's home for six months by the very orphanage staff that brought her up. They needed help to rebuild their relationship. Julia said,
"I couldn't look my child in the eye after I gave him up to the children's home. After the camp, after everything that has happened, I am hopeful that he has forgiven me. When he came back from the home, I couldn't bear it if he cried. I would go into another room and cry myself. Here they helped me to cope with his feelings and to comfort him. Now I see how he looks at me and how I can make him happy."
Now that we're all back in St Petersburg, we'll continue to support our families through our weekly family days. We are also already beginning to plan for next year's summer camps! They play such an important part in our families lives that we don't want to leave them to chance. If you'd like to contribute so that we can help more families next year, 21st September is an excellent day to make a donation. Global Giving will be adding 30% to online donations while matching funds last. If you'd like to take part we recommend you get online as soon after midday (EDT) as possible to have the best chance of having a bonus added to your donation. (UK donors - please note that this offer is not available through globalgiving.co.uk, only through the US site. There will be more UK bonus days later in the year, so look out for more details here or on our Facebook page).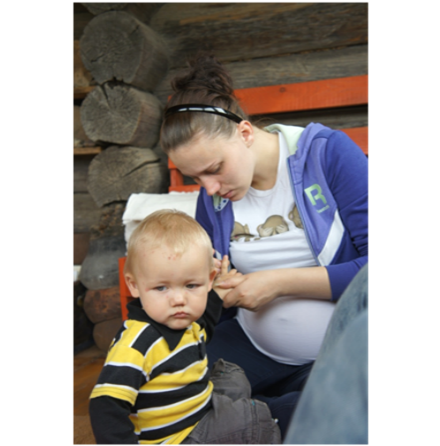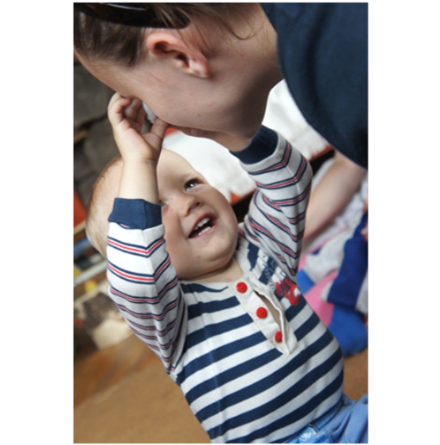 Links: