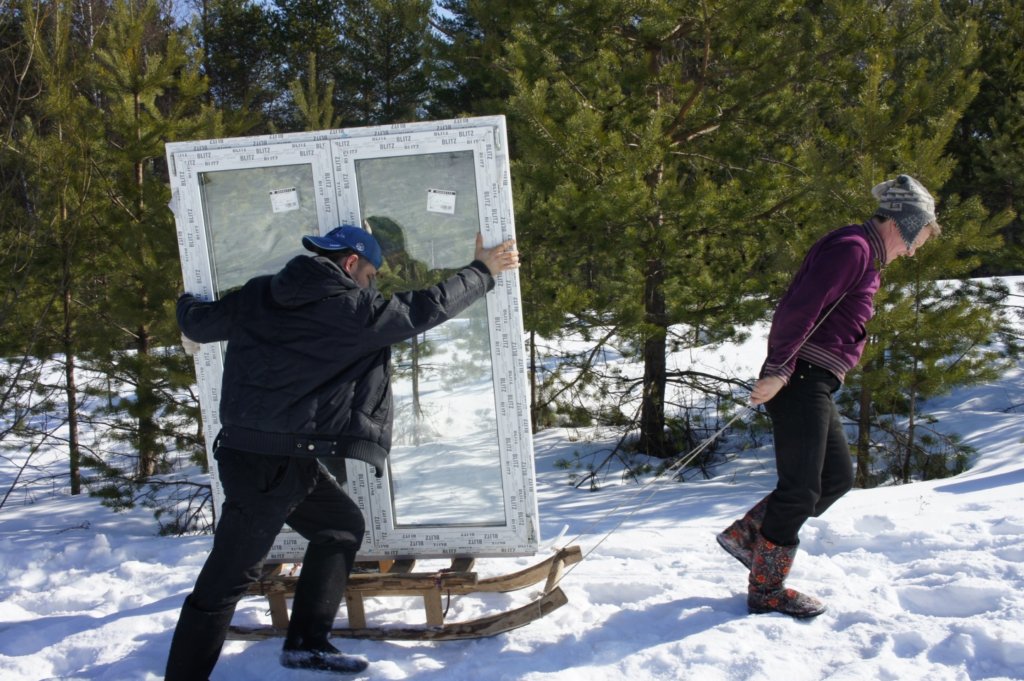 They say being a mother is the hardest job in the world. How much harder it is if you haven't experienced good mothering yourself, if you and most of your friends grew up in an orphanage. As we approach Mothers' Day we want to celebrate all those mothers who are struggling against the odds to bring their children up well, those mothers who are confounding the low expectations of everyone around them, those mothers who are honest enough to know they need help and are brave enough to seek it. They aren't perfect, but with our help they can give their children a safe and loving childhood, which is more than they had.
It is because we believe in these women that each year we run our summer camps, and we are busy preparing for this year's now. We need to prepare both our families and our simple little centre, which has been shut up through the winter. This year we have a particularly big task because we are rebuilding our banya, our traditional Russian bath-house, so that we will have safe washing and laundry facilities for our families. Unfortunately, our banya's stove was dangerous, the floor and one wall rotten – in short it needed rebuilding before this summer's camp.
So at the very end of March, our volunteers took a weekend, when they were hoping to fit new windows and door. This wasn't possible in temperatures of 5 degrees Fahrenheit. Just delivering the windows and doors was a heroic effort, dragging them from the main road on sledges because the delivery lorry couldn't get through the metre of snow lying on our lane. We didn't waste time just because we couldn't do the work planned, We still cleared weeds and overgrown trees from around our playground.
At our weekly support group for our families in St Petersburg, we have also been working hard on preparing our families for the summer camp. We need to know that they are committed because the experience will be intense. This year we have a particularly high proportion of families who are new to us. We started off by visiting them at home, but now they are getting to know our other families at our Saturday meetings.
Tanya and her daughter Sonia are one such family. They regularly cross St Petersburg to come to the support group, which involves changing bus or tram three times in each direction, all with a stroller. We were impressed by Tanya's motivation and wanted to encourage her, so we invited her to take part in the summer camp. Tanya is very worried:
"There was a time when I didn't even know what my child needed to make her smile and be happy. But now my daughter smiles at me and I am happy. There are many things I don't know how to do, but I am learning fast - how to feed her, how to look after her and how to play with her. I'm looking foward to our first trip together, but I'm also nervous."
The GlobalGiving community has responded generously each year and enables us to run these summer camps. This Mothers' Day, GlobalGiving makes it easy for you to give to support Tanya and other mothers like her in honor of your own mother. If you follow the link to make a donation, simply choose how much you'd like to donate and then at the checkout, select Make this donation in honor of someone. You can then choose a card design and write your own message to the special person in your life that you'd like to honor. Thank you to everyone who is able to help.