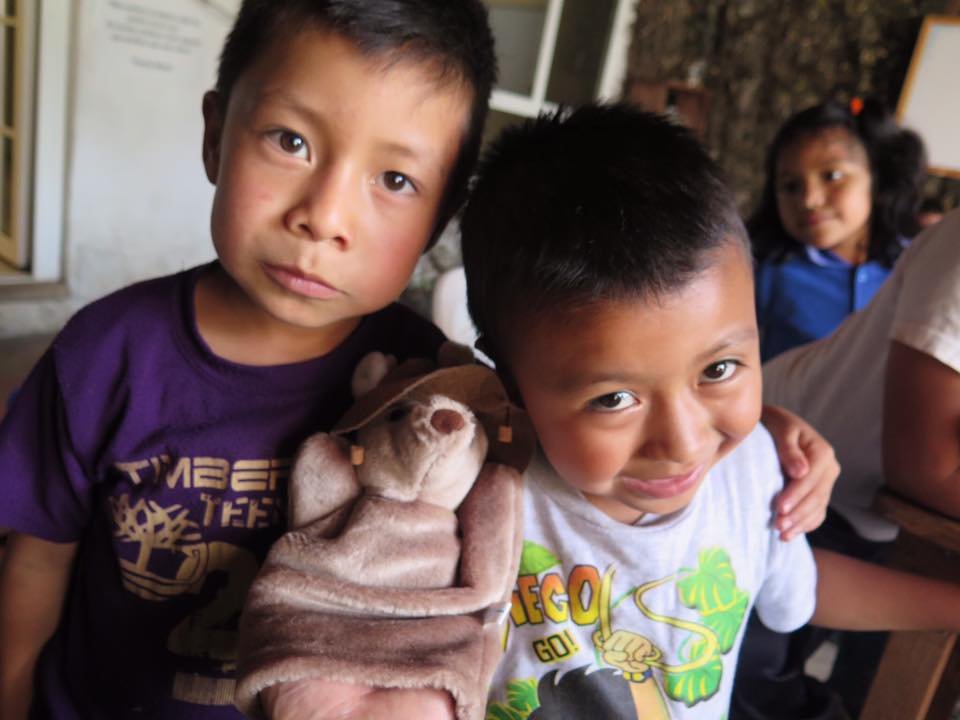 Because of you, yes you, we have the perfect space, a safe container where the magic of learning can happen.
A space in a country where even moderate success is difficult, especially if you haven't been born into a "good family". Where the threat of extortion, drugs, and gangs is rife—we have created together an oasis where children and teenagers can learn, play, dream and be at home.
Because of you, we are proud to call La Academia not a school, but a home.

That is the feeling you get when you visit La Academia, a place where all of us; founders, staff, volunteers, teachers, students, donors, and parents feel at home, surrounded by their huge family.
In this late summer newsletter, we are going to mention some of happenings at La Academia that make it such a home!
Our language teachers are doing a wonderful job with our senior students.

For Spanish, 'Profe Arturo' is like a grandfather figure (I hope he forgives me for this) and although it may seem silly, he teaches grammatically correct Spanish; the average language level in State-schools is pretty bad—and we have even found typos in legal contracts. These classes will greatly aid our students as they move on to university and eventually to their own careers.
"Seno Andrea", as she is known, is our certified English teacher and is from the United States. She is the 'adventurous cousin' who takes the students to the local central park to practice their English on unsuspecting tourists.

"Moma Sonia" is actually a great-grandmother at the age of 53, she runs the home and is responsible for the production of 1,500 meals every month.
Marisol, our social worker, and a grandmother herself at 34, is known warmly as 'Dona Mari'. Her constant presence at La Academia and in her interactions with our sponsored families provides a loving and stable presence—the moms like to chat with her so we can glean so much more information about where to offer help as sometimes they are afraid to ask.
Then of course there is "Tio (uncle) Orlando", the father of one of our sponsored girls who comes in every day before his own job as a pastry chef to help out in food preparation.
In addition, we have Tasha, Pito, Pinky, Sparky and Muneca, for what family is not complete without canine companions (no group photo available!).

And, as a another sign of our caring family and the great work that the teachers are doing, the senior students are teaching the younger ones at La Academia. This means that they learn and they share what they have learned with the younger generation.

In this group of seniors, we have the 'wild son' Felipe, the 'go-getter' Saul, the 'thinker' JC, the 'quiet one' Conal, and the 'tough career girl' Gaby. The younger ones are Ingrid known as 'Ta-ta', no one knows why, and we have Stephanie and her daughter, also Stephanie who are an example to all, that education can continue, even with an unexpected pregnancy.
We couldn't feel more proud of them and we are deeply grateful to all of you for supporting our wonderful home and family. From the bottom of our hearts, thank you so very much!
PS: for the last quarter, the 'numbers-man' Mick underestimated the operating costs leaving us about $6,000 short for this period, so if there is anyone in your family who can help us close this, please forward this newsletter on to them.