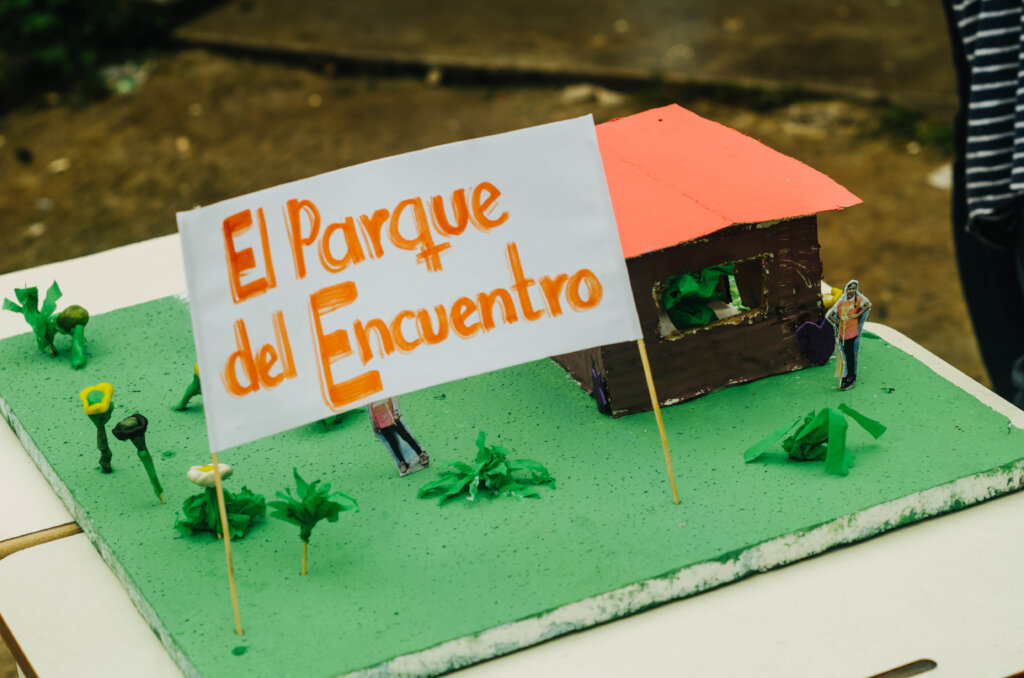 We are very proud to report that the Imagine phase of our second Oasis Project in El Hatillo was a total success! Our partner Trazando Espacios worked with 28 students, who learned the basic principles of design, visited different parts of the city for inspiration, and created scale models for the transformation of their space.
The children then presented their models; and teachers, community members and students voted on which elements they wanted to include in their final design. They came up with some incredibly creative ideas, and the new park will include a roundabout, slides, an outdoor gym, a doll's house, a climbing wall with a mural, swings, bleachers, and even a climbing frame in the shape of a plane!
As well as places to play and learn, a key feature of every Oasis project is to provide access to clean drinking water for the students. At this particular school, this has been more difficult, because of the lack of continuous water supply - currently, the only source of water is a tank shared by the community, which is filled by a truck that delivers water sporadically. Even when there is water in the tank, it is not potable, and the school doesn't have a filter to make it safe to drink. To mitigate this, we have been designing and developing a rainwater harvesting and filtration system, which will be included in the park to provide a long-term, sustainable source of clean drinking water for the 800 children at the school.
The next step in this project is to make the Oasis a reality: in the coming weeks, we will begin constructing the park alongside the children that designed it. We can't wait to show you the results - stay tuned for updates!