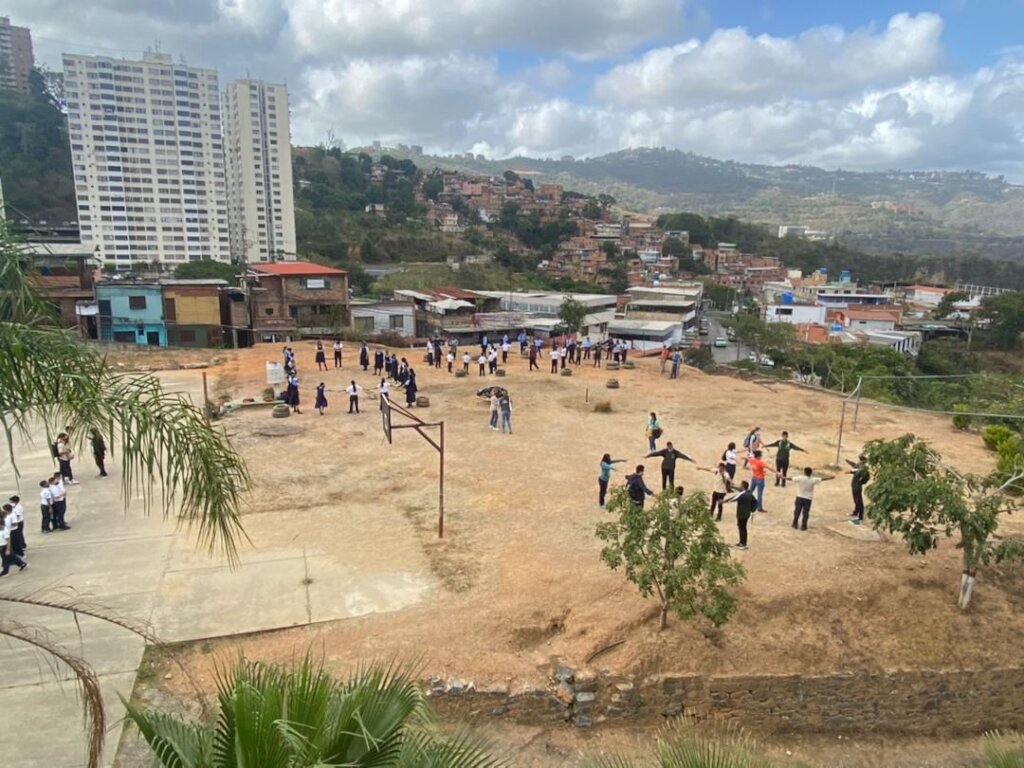 In December 2021, we raised enough funds to make the Oasis Project a reality for hundreds of children at Nuestra Señora del Encuentro School in Petare – the biggest slum in Venezuela. Since then, we have been working hard with our local partners to set the wheels in motion for this ambitious project.
We have been collaborating closely with the architects to make sure that the park will meet the needs of the children that will be enjoying it every day. We have developed the designs to include features that will make the project even more sustainable and practical, like more trees, to offer important shade, and a covered area, where the kids will be able to do workshops.
We were also able to bring the children together, in the area where the park will be built, to use their bodies to map out the final designs. For the first time, these kids, who first started this project almost two years ago, were able to visualise their dream becoming a reality.
And, after many weeks of planning, imagining, and designing, we are delighted to announce that next week, construction of the park will begin! After preliminary works have been completed, the children will join our local partner's team for 'Transformation Week' – when they will help build, paint, and bring to life the space they imagined.
We are so excited to be so close to making this Oasis a reality, and we wouldn't be where we are today without your support. Thank you so much for your donation to this project – we can't wait to share the final transformation with you very soon!