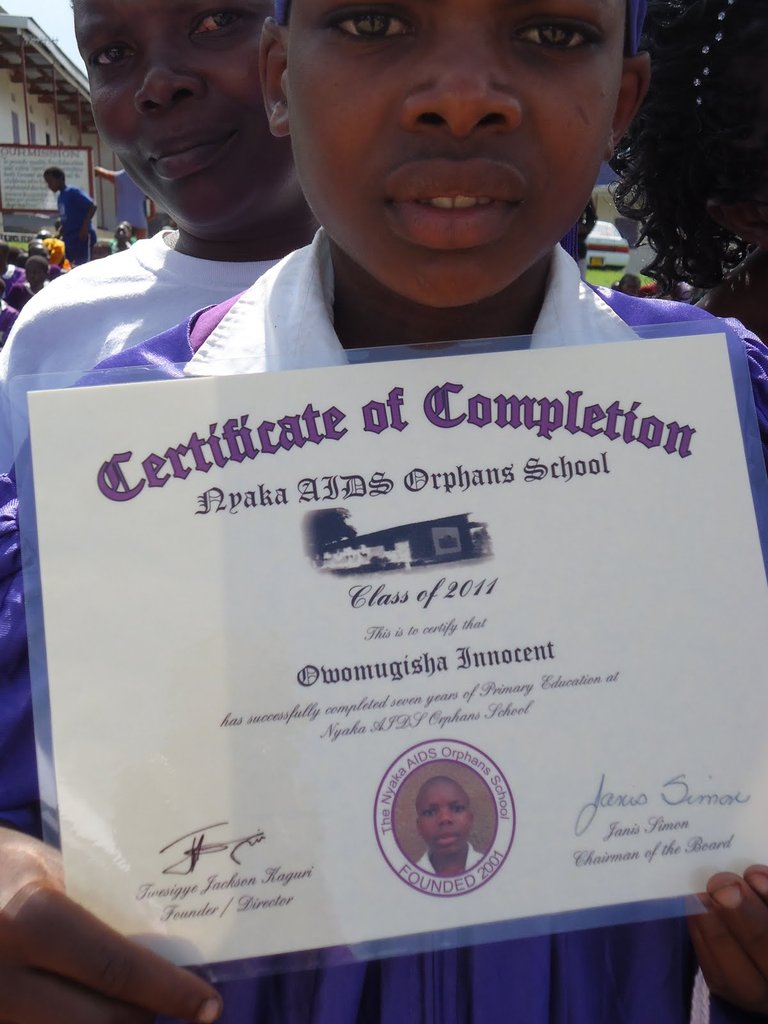 Considering only 16% of youth in Uganda attend secondary school according to the United Nations, this accomplishment bears even greater weight...
Factor in that 96% of our students are double orphans who have lost both their mother and father...
None have electricity, running water, indoor kitchens, or flush toilets when they go to their humble homes...
For many of our students the two meals they receive at Nyaka are the only ones they enjoy during a day...
And they walk upwards of 2 hours each direction to attend school...
And that is not the only good news!
We have received national exam results for all 29 students for 2011 with 12 students in first grade (the very best level), 16 in second grade, zero in third and fourth grade, and 1 who did not pass.
Imagine the tremendous weight lifted off the shoulders of those grandmothers who have been advocating for their grandchildren to obtain an education. Imagine their joy as they watch their hopes, dreams and loves walk up and recieve their diplomas.

Our conclusion is that if 100% of our students are ROCKSTARS, it is because of the women who have stood behind them every step of the way. This is why our human rights based, holistic support includes building warm, dry homes, providing training and services to 6,500 grandmothers. We know that they are the home fires kept lit for our studying students.

We congratulate all our rock stars: Class P7 2011. Preparations are underway to enroll the students into secondary school and search for a vocation for the one student who did not pass to go to Secondary School.
Thank you to all of you who continue to invest in our students' success through their biggest fans, their grandmothers.

With your help, the best is yet to come!

P.S. - Want to see more photos? Please click here.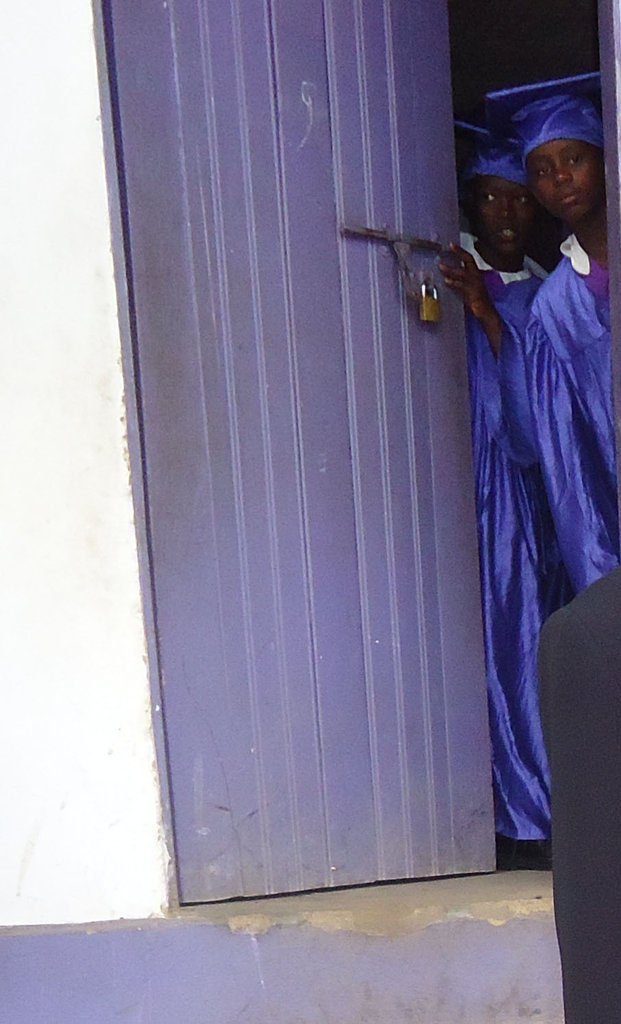 Links: