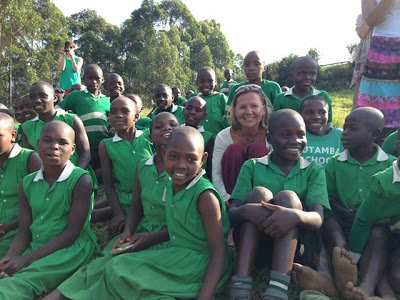 Dear Nyaka friends and family,
It's a joy to report to you fresh from Uganda! Last month I spent time on the ground connecting with our grannies and students! Day after day, I was humbled by all the work YOU make possible.
A lot of my time was spent interacting with the Nyaka grannies, women who work hard every day to care for their grandchildren and make their communities a loving place to be. And it's truly inspiring to watch them at work, raising strong students—students like Hilary.
Hilary is one of our pioneer secondary school students. He was one of the first students YOU helped support and was in the first graduating class in 2007.
I knew that Hilary wanted to be a doctor from his many thank you letters he has written to donors in the United States. And I was pleased to learn that he had just finished volunteering on his school break, working at the guest house, and is studying hard so that he can become a NEUROSURGEON.
YOU, dear donors, have made this all happen! And our grannies wanted us to let you know how grateful they really are!
With YOUR support, our grannies can create the homes that help foster the bright dreams of dedicated students like Hilary.
YOUR generous support makes these kind of success stories happen each and every day at Nyaka and Kutamba Primary Schools.
And we thank YOU!
Consider giving a gift today and help us continue the work of empowering Nyaka's grannies and students!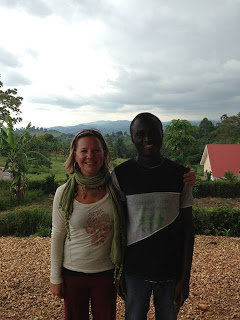 Links: