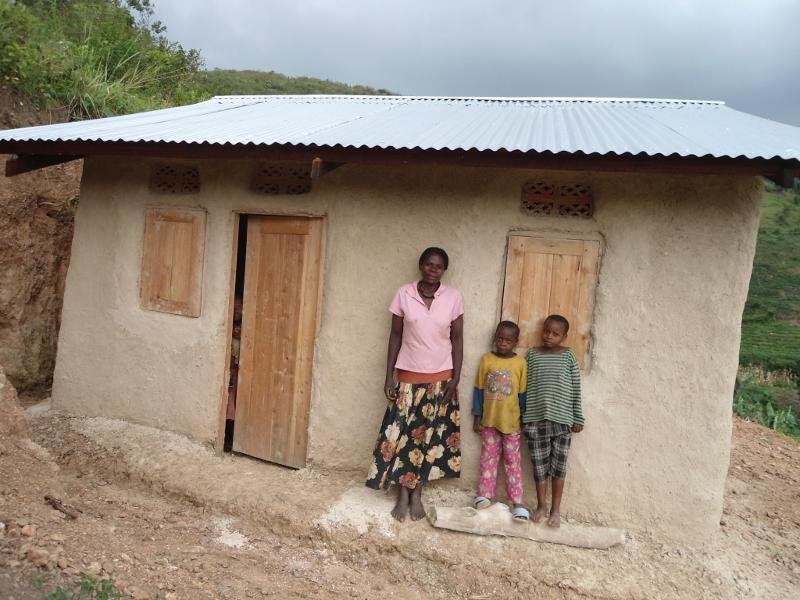 Grab your calendar and save the date.
June 12, 2013 is BONUS Day and Global Giving will match $.50 of every dollar donated between 9a.m. EST and midnight.
There is also a bonus prize of $1,000 for the organization that is given the most gifts from new donors.
We need YOU to join us in the Race to 1k.
Don't go tying on your running shoes. This is a virtual relay.
You can help from wherever you are!
Give $10 on June 12, 2013 - Don't worry. We will remind you!

Share your generosity with your loved ones on Facebook, Twitter or via email.

Inspire them to give $10 too!
Because of YOU, Harrietti and her grandchildren are now protected from a home that threatens to collapse on them in the night.
You make sure that her children awake well rested and ready to learn every morning.
You make hundreds of school days possible for children living in devastating poverty.
Invite your loved ones to help you transform lives.
You have already built homes for 4 grandmothers and their grandchildren with your generosity this year.
Thank you!
The Nyaka Grannies are dancing in celebration!
On June 12th, you will have the opportunity to do even more - with less!
You cannot do this alone. Together we can win $1000 and build another Nyaka grandmother a safe home, smokefree kitchen and sanitary pit latrine.
You can pass the baton of generosity and with your loved ones, become a shelter.
Together.
Links: