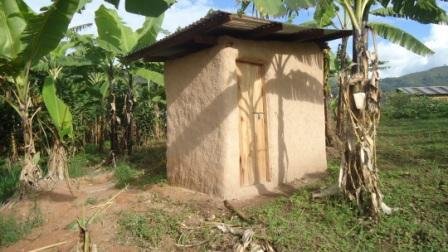 Wednesday, June 13th is BONUS DAY!
Every donation made on June 13th, will be matched at 50% up to $1,000 or until all matching funds run out.
There are $75,000 in matching funds available!
We are counting on you to help us take full advantage of the wonderful opportunity by sharing and giving big!
This is HUGE for women like Peace.
Peace Nyinakacere is a 70 year old widow of Nyamakemba Village. She describes herself as a "miserable granny living a different life until recently when Nyaka rescued her." Peace was living in a leaking grass thatched house and did not have a pit latrine or a kitchen. Read her complete story here.
YOU rescued her with your generous donation!
THANK YOU!
If we have the most first time donors, we will receive an additional $1,000. If we raise the most money, we will receive an additional $1,000 too!
With your help, we know that we can increase the impact of your support throughout this challenge. A sanitary latrine can be given to a grandmother like Peace for $245. A smoke free kitchen can be provided for $310.
Share. Give. Repeat.
You are our grandmother's greatest advocates!
Thank you in advance for all you continue to do for our grannies.
Peace's testimony was prepared by Ngabirano Godfrey, our Grandmother Coordinator who is called "Shwenkuru" or Grandfather by the women he serves.
Links: