TB Patients Nutrition Program
by
Ganga Lucknow in support with GlobalGiving
Anuj is from Pipirauli, his father is a labourer, his mother takes care of his three sisters who are still in school, and he is suffering from tuberculosis. "I recover from the disease and again relapse." he says. This is a common problem; while taking the treatment, Anuj cannot work. The medication is provided by the Government free of charge but the burden falls entirely on his father to provide for the family while Anuj recovers, which can take six months or longer. As a result of the financial strain, Anuj, like many others, has not been receiving proper nutrition and therefore not making a full recovery.
Rakeel is a rickshaw puller from Khajoowali Masjid; he alone provides the only means of support for his family of eight. Rakeel deals with debilitating side effects while undergoing the treatment, as well as the disease itself. The temptation to just give up is almost overwhelming, and does overwhelm some. Many patients must borrow from family and friends to support themselves while they are unable to work, some are literally starving, and others contemplate suicide.
Every failed treatment makes it harder next time because the TB bacteria become resistant to the rigorous course of antibiotics necessary to eradicate them.
Through the GlobalGiving Fundraising program during September 2016, Ganga raised $250 and have, with the help of other Ganga funds, taken the initiative to feed patients like Anuj and Rakeel. Five patients who were in the fourth month of their treatment have been given access to healthy food from November 15 until the end of December. Fruit such as apples and pomegranates were chosen because they are known for their power to combat disease.
The inauguration of the scheme involved the first handing over of food to the patients. For subsequently supplies, Ganga arranged for the vendors supply the patients directly. When the patients travel to the hospital for medication, they stop by at the vendor, show their card and pick up their supply. Vendors are reimbursed by Ganga.
"The situation had been very tense earlier," Said Anuj " but now we think we will be able to cope. With the help of the nutrition support."
Ganga hopes to expand the program to reach more and more people in more places. The need is enormous and the solution is so simple. With the help of our generous supporters, we will save lives.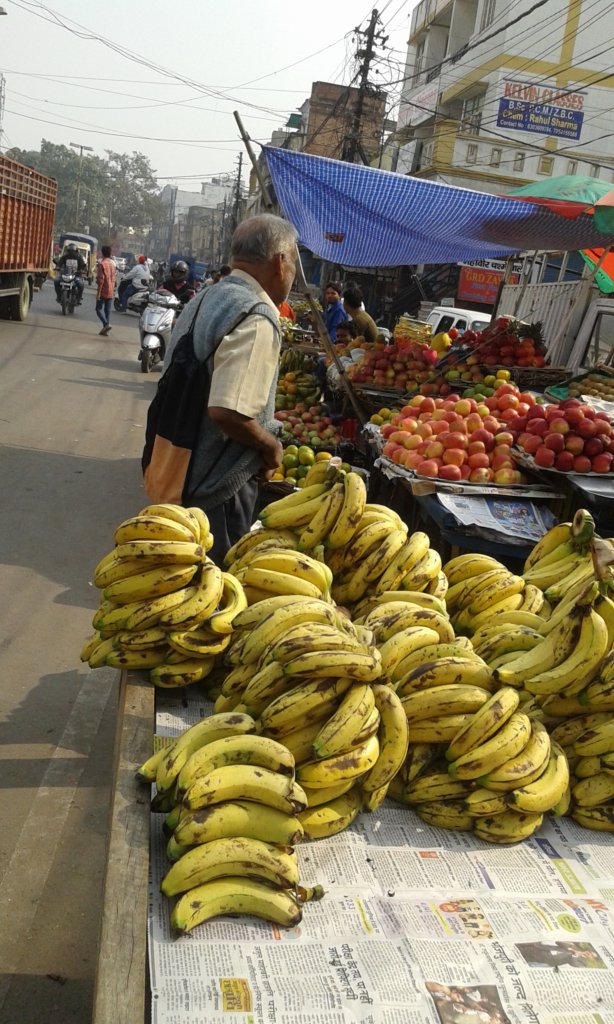 Links: