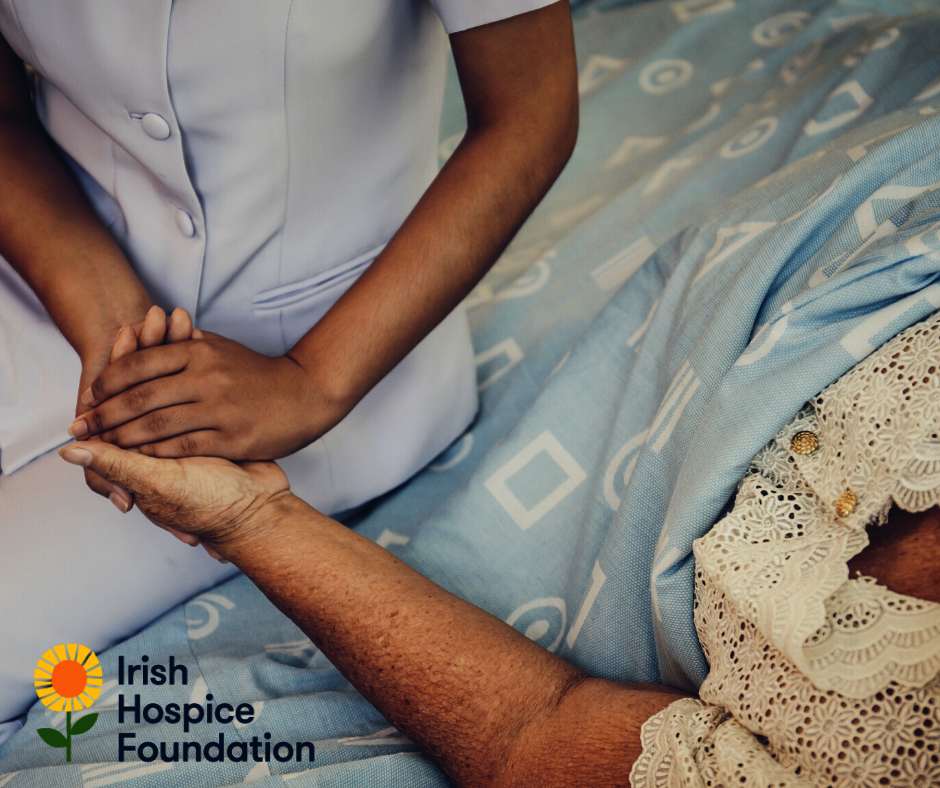 Dear donor,

Thank you for your support during these difficult times. We really appreciate it!

As you know, The IHF Nurses for Night Care enables people dying with illnesses other than cancer; such as dementia, heart failure or end stage kidney disease, to receive nursing care at night time in their own homes. The service is continuing to grow. So far in 2020 there has been a 5% increase in demand in comparison to the same period last year. We believe that due to the pandemic even more people prefer to be cared for at home at the end of their life as opposed to a clinical setting.
Since January 2020 to May 2020, we have provided 623 nights of nursing care in their home for 298 patients with non-cancer conditions.
Nurses for Night Care is a free national service funded by the Irish Hospice Foundation. To do so, we rely largely on voluntary donations in order to keep this vital programme. This year, due to health and safety reasons, our biggest fundraising appeals and events that raise funds for this service have been cancelled or postponed. Despite this, and the unexpected increase in demand, we have been able to approve all applications that met our referral criteria. It is thanks to supporters like you that we can continue to fund our much-needed services.

Nurses for Night Care provides clinical expertise, compassion, comfort and continuity of care to people in the last few days of their life, whilst giving much needed relief and expert advice to family members in this period of loss and grieve.

"It's just so crucial that a person you love – a hero in their own way through life – has their wishes met and that she gets a dignified and fitting end to their life. Without the night care nurse that would not have happened." - Family member talks about their experience with the Irish Hospice Foundation Nurses for Night Care.
For further details about NNC, please visit: hospicefoundation.ie
Links: