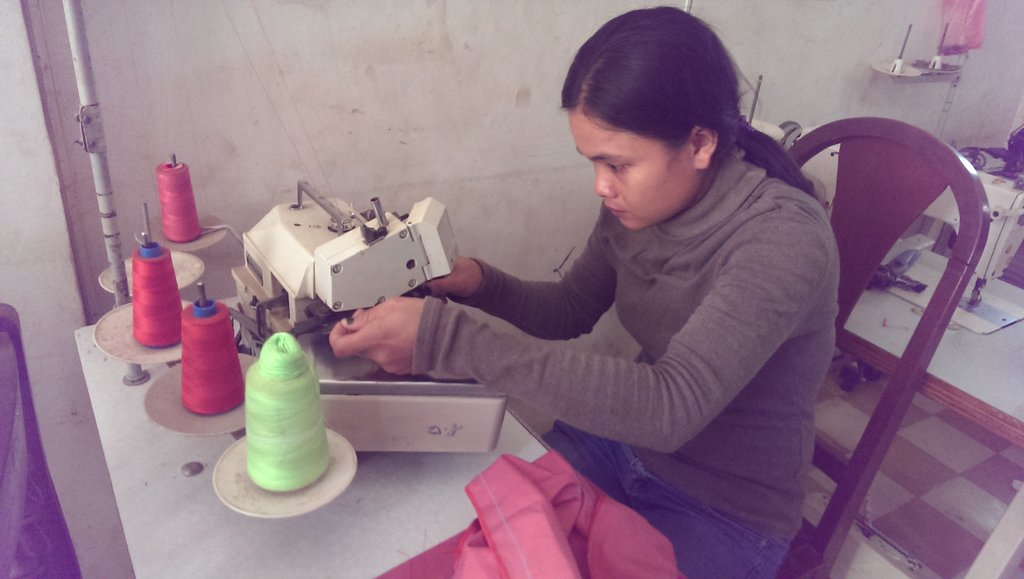 Lotus Outreach's Non-Formal Education (NFE) program serves over 100 young women working to escape sex-work and harsh labor by learning basic skills like literacy and numeracy, in addition to skills like sewing, food service and cosmetology. Beyond skills and education, these girls and young women gain a new found self-confidence. Take a look at Chantha's story:
Chantha, 29 years old, is the first of 7 siblings. She had to drop out of school in sixth grade in 1999 to work in Phnom Penh to help support her family. To make matters more difficult, her father died of Malaria in 2000, pushing her family into severe debt and deeper into poverty.
When Chantha arrived in Phnom Penh alone in 1999, she worked in 2 garment factories for over 10 years for a very small salary. Her health deteriorated as she became weak and got sick quite often. She then became a hostess at a beer garden working long hours, hoping to restore her health. Once she learned about NFE classes and sewing training at the beginning of this year, she decided to change her workplace to another beer garden so that she could attend class from 8am to 4pm during the week in addition to working her new job.
She decided to take the NFE classes in part to improve her skills so she could read menus, write orders and communicate properly with others at work. In addition, before joining NFE, she was at a fourth grade literacy level, but now after just one year in the program her level is as high as 10th grade. In addition, she is now able to do advanced multiplication and division whereas before she could only multiply numbers with 1 digit and she was unable to divide.
Chantha is very happy and proud of herself now that she can stand on her own feet with confidence. She exclaimed, "Before, I normally just followed others. I didn't have my own thoughts or decisions… I can [now] plan for my future. I have my own ideas and thoughts. I don't have to follow what others tell me to do anymore."
Chantha also gets support from the program on health issues and often consults with the project officer on any concerns she has. Moreover, with ongoing encouragement and training from the program, she also started to save (for the first time ever) in order to run a tailoring business in the future. By the end of this winter, she is going to buy a sewing machine for roughly $200 in order to sew at home in her free time to earn extra money. Actually, she is already making additional money from sewing as people have asked her to make clothes for them after seeing the dress she made for herself.
Chantha requests the program to continue supporting other women in crisis like her, because without education and only minor skills, they cannot do anything to truly help themselves. Last but not least, she would like to sincerely thank the program and donors for giving her this precious opportunity to build invaluable skills and self-confidence!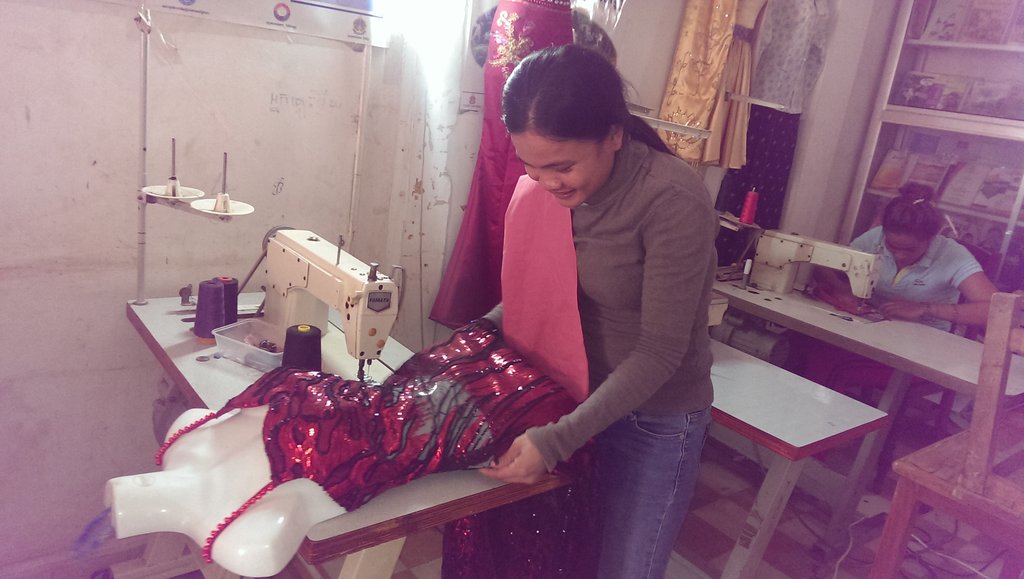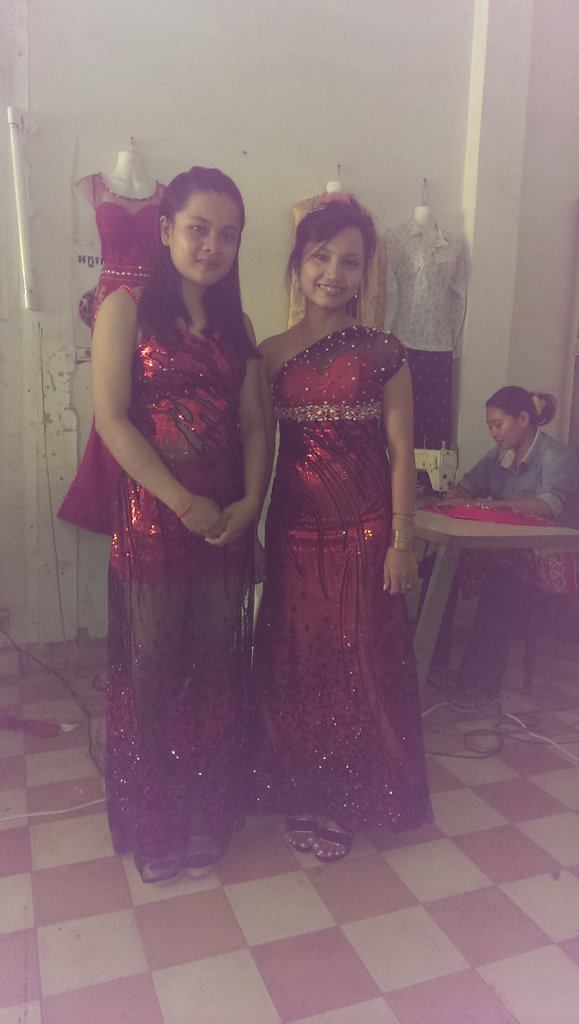 Links: