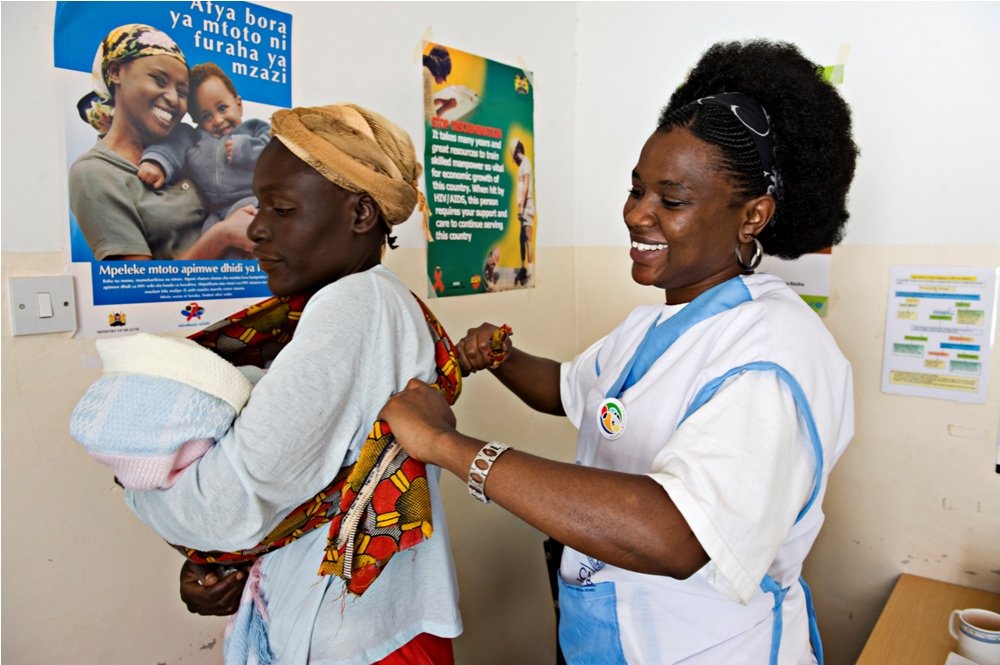 This quarter instead of using this space for an update, mothers2mothers would like to share our newly adopted "Mamafesto." With the help of powerful words from a Mentor Mother we have been able to articulate the urgency of our message and the vital role mothers play in achieving the virtual elimination of pediatric HIV by 2015.
Now is your time to… be a part of history, change the outcome, invest in the future. Join Us.
We also encourage you to check out our website for latest news and updates as they occur!
m2m Mamafesto
We believe that mothers are the answer.
Mothers are the key to the end of pediatric AIDS.
A healthy mother, an informed mother, … is a game-changer.
A global force for good.
We know how to prevent transmission of HIV from mothers to babies.
We've been doing it since 2001.
We know how to keep mother's healthy, independent … alive.
We are mothers2mothers.
More than 1,000 babies are born with HIV
… every day in Sub-Saharan Africa.
It's irresponsible. It's outrageous.
It's unnecessary, it's preventable.
It has to stop now.
We believe that big, modern problems can have time-honored solutions.
We and those before us have proven the power of one woman sitting with another.
The promise offered by the compassion of shared experience.
The action that follows information.
The hope offered by opportunity.
mothers2mothers is
The solution out of trouble
The way in a forest
The light during darkness
The mirror among mirrors
The success of all people
We employ HIV-positive mothers.
We rely on them to counsel and inspire other mothers.
We call them Mentor Mothers.
Mentor Mothers bolster health systems.
Mentor Mothers vanquish stigma.
Mentor Mothers are role models.
Mentor Mothers have economic independence.
Mentor Mothers stop the spread of HIV.
You made me a person among people
A star among stars
A heroine among heroines
A mother among mothers
A hard worker and a successful mother
We harness hope for a better future …
One in which no baby is born with HIV.
We believe every mother has a dream for her child.
And that she has the right to live … to see it through.
Because mothers care and you care
Mothers love and you love
Mothers are rivers of life
And you are the river of life
Mothers give knowledge to their children
And you give knowledge
The time is now. The world is watching.
We have the medicine. The proven method.
A Global Plan.


The world has made extraordinary gains against AIDS,
Reducing the number of babies who acquire it …
and protecting and promoting the health of their HIV-positive mothers.
But there is more to do.
We can end pediatric to AIDS.
We can defend healthy motherhood.
We must do it now.
Be part of history, change the outcome, invest in the future.
We are mothers2mothers
Join us.
*contributions in italics written by a mothers2mothers Mentor Mother
Links: