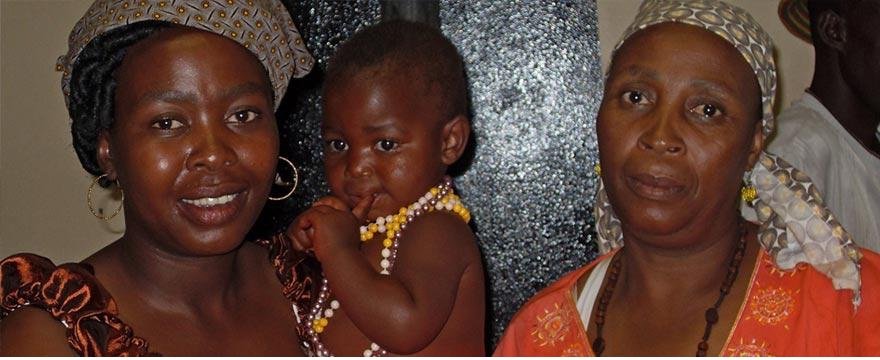 mothers2mothers Quarterly Report to GlobalGiving
These are exciting times for our organization. Recently, our Mentor Mother model was adopted as a central part of the UN Global Plan to eliminate new cases of HIV in children and halve the number of women dying by 2015. This is a critical change from the past when medicines were assumed to equal medical care. We have always called for there to be more focus on creating demand for treatment – educating and informing women about how to help themselves and their children. Now, the world is saying "we agree" – this is critically important.
We have also secured our first national commitments to the adoption of the mothers2mothers Mentor Mother program, in Kenya, where the government and National Ministry of Health have requested that we advise and assist with the development and scale-up of a national program based on the m2m model, and in Malawi. This is an important step in transitioning our program to the governments in the countries in which we function. We believe that governments must prioritize the unique needs of pregnant women and new mothers with HIV and integrate the professional and personalized care of Mentor Mothers into their health care systems.
mothers2mothers (m2m) continues to reach thousands of HIV-positive pregnant women and new mothers in 9 sub-Saharan African countries including: South Africa, Lesotho, Swaziland, Zambia, Malawi, Tanzania, Kenya, Uganda and Rwanda. Our Mentor Mothers are critical to eliminating new HIV infections among children. A Mentor Mother is a mother living with HIV who is trained and employed as part of a medical team to support and educate pregnant women and new mothers on how to prevent mother-to-child transmission and make healthy choices for themselves and their babies
Currently, m2m has 1757 Mentor Mothers working in 714 sites in 9 African countries, reaching nearly 25,000 new clients every month. In 2010 we reached about 275, 000 HIV-positive women and new mothers – that is 1 in 5 of every HIV-positive pregnant women in the world.
Through our work:
Clients (HIV-positive women and new mothers) receive support and education from MM and are able to discuss issues they face on a daily basis;
Clients are offered a safe space that contributes to overcoming stigma and discrimination they face as people living with HIV.
Positive working relations established between m2m staff and the facility staff contribute to client retention in the PMTCT cascade.
My Story of Hope from Lesotho by Mamasikila Tsioana
"My name is Mamasikila Tsioana and I work as a Mentor Mother at Khabo Health Centre in Lesotho.
I went to mothers2mothers after learning of my HIV status and received support from the Mentor Mothers. They taught me about exclusive breastfeeding so I wouldn't transmit the virus to my baby. Now, my baby is HIV-negative because of their great support.
When I told my husband and mother my HIV status they accepted me and gave me great support. [My husband and I] are both HIV-positive and we have two children who are both HIV-negative. If it wasn't for mothers2mothers, I would not be alive today. And if I had not survived, my family would be alone.
Last year I joined mothers2mothers as a Mentor Mother. I help other mothers with PMTCT. Because of my support, these mothers can have HIV-negative babies. My wish for all mothers is to live long enough to see their children grow."
Your financial support will enable us to continue to provide services to HIV-positive pregnant women, new mothers and their babies in sub-Saharan Africa.
We are counting on your financial support, will you join us?
Links: