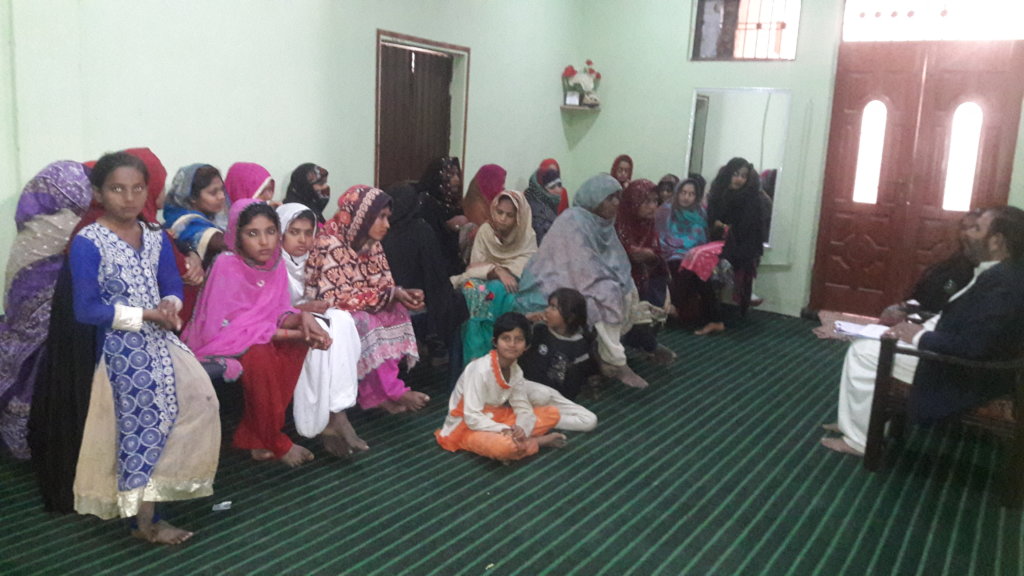 "The Protection of Women Against Violence Bill 2015 declares physical violence, abusive language, stalking, cyber crimes, etc, against women a crime in Punjab of Pakistan"
But South Punjab of Pakistan is the worst area where the prevalence of violence against women and girls is high. It is the need for invoking or implementing the law by awareness raising, capacity building of Law Enforcement Agencies, establish District Women Protection Committees and respond timely to the victims of GBV & Child Marriage who are critical and many cases are neglected because of transportation issues to get access of the victim to service providers.
Overseas Pakistanis contributed and contributing through GlobalGiving a lot to initiate this Project in District Rahim Yar Khan under the project of Jaag Welfare Movement named "Mobile Crisis Unit for Ending GBV & Child Marriage".
As the first step of the project, a helpline number is being distributed among communities and an announcement is on-air on FM Radio to disseminate the message to stand up against Gender-Based Violence and Early marriages.
16 Days of Activism against Violence against Women were celebrated to launch this project in the first District of activities, Rahim Yar Khan. Several sessions were organized to inform about the "Mobile Crises Unit to End GBV & Early Marriages".
During the session, participants shared their views. One Woman said, "In our community, every woman considered torture from husband a right just like a food, but when in-laws made torture on us this is un-acceptable. Another woman said, beating to wall or wife is same matter in the eye of a man, because both remain silent during torture.
the sessions culminated with the firm belief that we all have to stand against violence and early marriages.