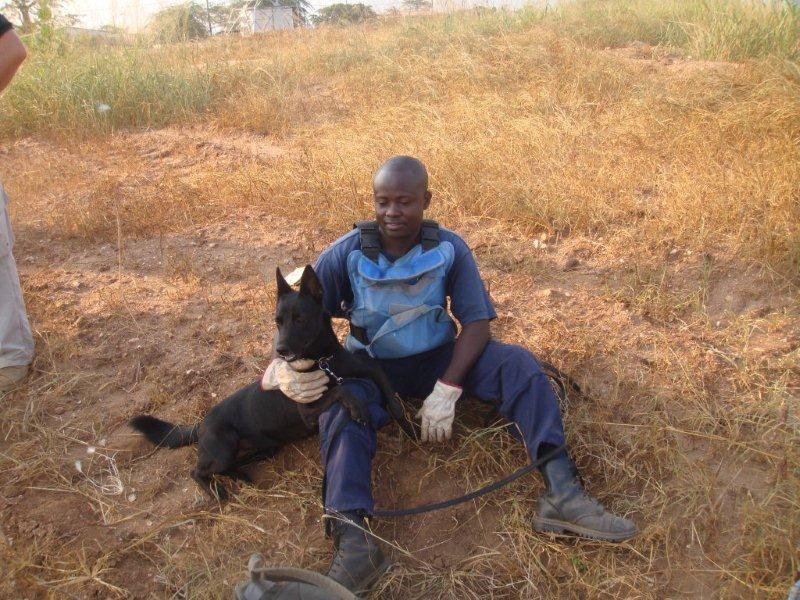 Thanks to your support and that of other caring, global citizens, on May 9, 2012, Angola's first six Mine Detection Dog (MDDs) teams successfully completed their training and were accredited to the International Mine Action Standards. All six MDD teams passed the test on their first attempt, demonstrating the excellent training and preparation they received during their eight months of intensive training. The testing consisted of two phases: theoretical and practical. During the first phase of testing, the dog handlers were tested on their knowledge of procedures; they were then asked to demonstrate the dogs' obedience and their control over the dogs in front of the testing commission. The final, practical, part of the testing involved the dog teams searching 10x10 meter lanes and correctly marking the location of hidden explosives. During the testing, attention was particularly paid to the commands issued by the dog handlers to the dogs, the dogs' search pattern, and their pace of work. Each dog team searched two lanes, with three mines hidden in each lane. After each dog marked the presence of a mine, the testing commission and the dog handler checked to confirm the indications.
The six MDDs have been incredibly productive since their accreditation. Their first task was outside of a village in the Bengo-Caxito province, where landmines prohibited residents from using the roads to access a nearby river. Each of the MDDs searched an impressive 1,000 square meters of land each day. At that pace, the MDD component was able to finish searching more than 15,000 square meters in just three days!
After a short break, the MDD teams moved on to other tasks, 'sniffing-out' explosive substances along roads, railways, outside villages, and in an area that will be used to build a water-cleaning factory in Mexico province. By mid-June, the component had already searched over 60,000 square meters of land – the equivalent of nearly 15 acres of dangerous, landmine-contaminated land that can now safely be used for farming, traveling, and infrastructure.
Thank you for your support of the Marshall Legacy Institute's Mine Detection Dog Partnership Program and for helping these life-saving dogs "sniff out" landmines!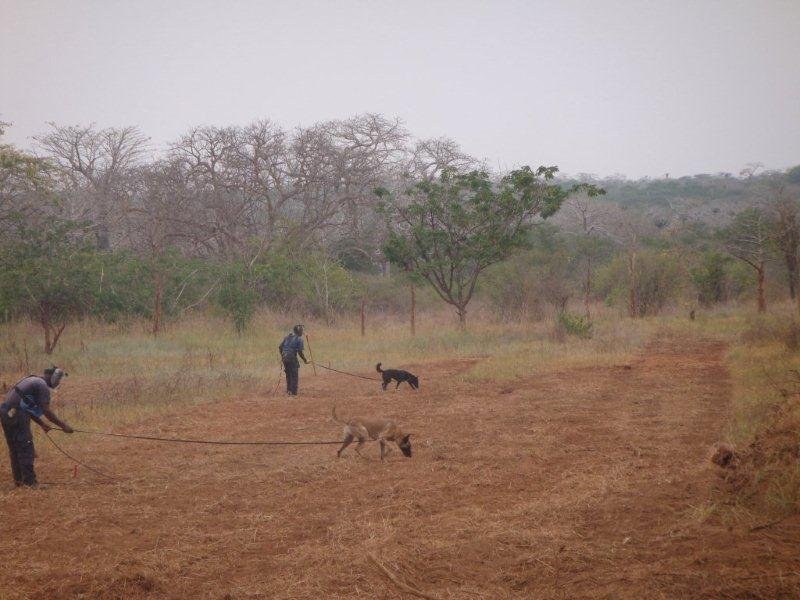 Links: