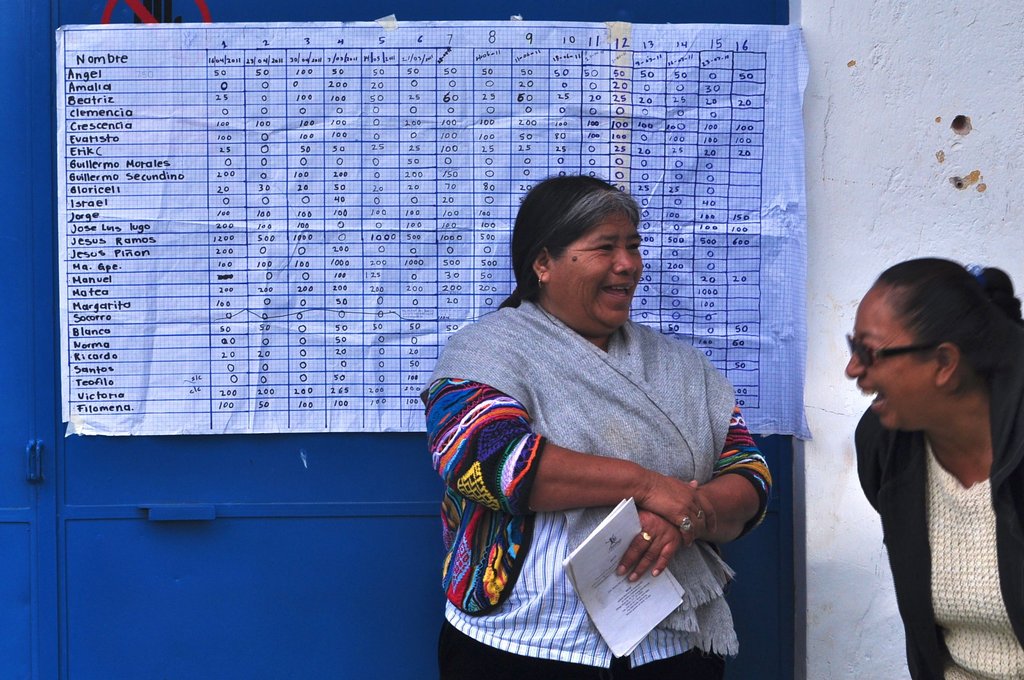 In July Matt Rolland, an IMIFAP – "I want to, I can" microfinance interns, had the unique experience of visiting our project in Hidalgo. Along with IMIFAP´s project coordinator and local project facilitator he traveled first to the town of Ixmiquilpan, and then further into the state of Hidalgo. They saw five communities in two days, including, "one of the remotest communities that I´ve ever been to," which they reached by a winding one lane road that curved around mountainsides. Here is Matt´s reflection on the experience:
"The opportunity to contribute to a successful and unique microfinance program at IMIFAP is deepening my understanding of how microfinance enhances well-being in a community. This past weekend, visiting five community banks initiated by IMIFAP in Hidalgo, strengthened my belief in the importance of combining educational and micro-business support with microfinance services. Members of the banks are not only benefiting from the opportunity to save and receive loans, but they are taking ownership over their banks and livelihoods. Their experiences, along with the kindness and determination they shared with me this weekend, have added to the growing motivation and understanding I receive during my IMIFAP internship, providing guidance as I pursue a career in microfinance program design."
Matt Rolland is a summer 2011 intern at IMIFAP – "I want to, I can" in the productive projects and microfinance department. He recently finished a year-long Fulbright fellowship at the Universidad Autónoma de Zacatecas, where he investigated microfinance adaptations in high-migration areas and migrant entrepreunership. He is a graduate of the University of Arizona with a B.A. in Economics and International Studies.
______________________________________________________________________________________________
En Julio, Matt Rolland, uno de los interns del área de microfinanzas de IMIFAP – "Yo quiero, yo puedo", tuvo la oportunidad de visitar nuestro proyecto en Hidalgo. Matt, el coordinador del proyecto y el facilitador local se desplazaron a Ixmiquilpan, y después a comunidades más lejanas en Hidalgo. Visitaron cinco comunidades en dos días, incluyendo una que describió como "una de las comunidades más remotas que he visto." Llegaron por un angosto que rodeaba las montañas. Les compartimos el testimonio de Matt sobre su experiencia:
"La oportunidad para contribuir a un programa exitoso y único como él de IMIFAP profundizó mi entendimiento de cómo la microfinanza puede aumentar el bienestar comunitario. El fin de semana pasada, visitar a cinco bancos comunitarios de IMIFAP fortaleció mi creencia en combinar la educación y apoyo para negocios con servicios de microfinanzas. Sus experiencias, y su amabilidad y me motivaron también y contribuyeron al aprendizaje que recibí durante mi pasantía con IMIFAP. Me brindaron una orientación para continuar mi carrera en el diseño de programas de microfinanza."
Matt Rolland es un intern del verano 2011 en IMIFAP – "Yo quiero, yo puedo". Recientemente terminó una beca de Fullbright de un año, el cual pasó investigando las adaptaciones de microfinanza en áreas con alta actividad emprendedor de los migrantes en la Universidad Autónoma de Zacatecas. Obtuvo su licenciatura en Economía y Estudios Internacionales de la Universidad de Arizona.
Links: