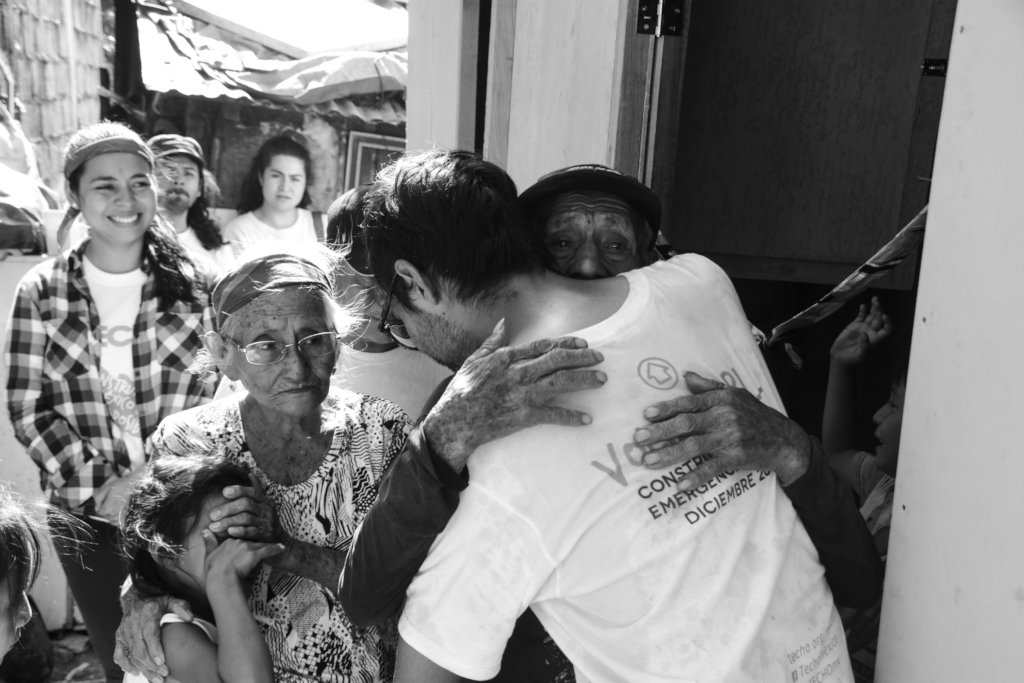 As we move into the seventh month of earthquake recovery efforts in Mexico, we're excited to share how your donations have helped local organizations identify needs in their community and achieve key milestones in critical projects. While we have seen significant progress in many projects, some of the work is still just getting underway, and it will require several years to support Mexico in its full recovery and development.
Today we'd like to highlight the inspiring work done by three GlobalGiving partners whose work your generous donation has supported. They've worked in their communities to develop creative, thoughtful restoration projects and implement sustainable, community-led programs.
Cooperacion Comunitaria A.C. has been working with community members in Ixtepec and Oaxaca from the initial stages of its recovery work. During the assessment of damage, women expressed the pressing need for kitchen repairs to sustain their livelihoods and feed their families. Their staff determined that 94 women needed 78 kitchens, 94 comixcales (a traditional oven), 72 bases for the comixcales, and 34 bread ovens.
Since that assessment, Cooperacion Comunitaria A.C. has held a kitchen-building workshop with women to assist in the efforts to recover traditional knowledge. They used your donations to buy and deliver 94 comixcales in four neighborhoods, 19,000 bricks, and material for the comixcal bases! Women are now working together to rebuild their ovens and kitchens—check out Cooperacion Comunitaria A.C's video of a traditional comixcal in action! They plan to complete the construction of 70 houses and the remaining kitchens over the course of 2018.
Un Techo Para Mi Pais Mexico (A Roof for my Country) has chosen to work with communities in Mexico that were previously in need of development and thus at a higher vulnerability risk after the earthquakes. They have completed building 314 emergency homes in the State of Mexico, Mexico City, Morelos, Puebla, and Oaxaca! They're planning to build an additional 221 houses, and they have expanded the work into Chiapas as well!
Finally, the International Community Foundation is working with numerous nonprofit organizations to ensure that students have access to education, quality psychological treatment, and filtration equipment for clean water. At the advocacy level, ICF is part of the movement to increase transparency in the reconstruction efforts known as the #CIUDADania19S project. They have joined forces with other NGOs in Mexico to insist upon clear updates and reports. Your donations have supported the following programs and many more:
Paidi, I.A.P. and an orphanage in Azcapotzalco, Mexico City to support children in their recovery from post-traumatic stress after the quakes
Voces y Visiones de Malinalco to build 15 temporary classrooms for 400 students in Santa Monica, Ocuilan, a rural community in the State of Mexico
Cántaro Azul, A.C. to install water filtration systems for communities near Oaxtepec, Morelos
On behalf of GlobalGiving and our partners on the ground, we would like to thank you for your continued generosity to support this recovery. Mexico is at a critical stage in the recovery process, and the work completed thus far inspires us for the future resilience to come!
GlobalGiving staff will be visiting our nonprofit partners responding to the earthquakes this spring, and we will be reaching out soon with additional stories and updates on the progress! Thank you for your commitment to earthquake recovery in Mexico.
Warmly,
Iliana + the GlobalGiving team