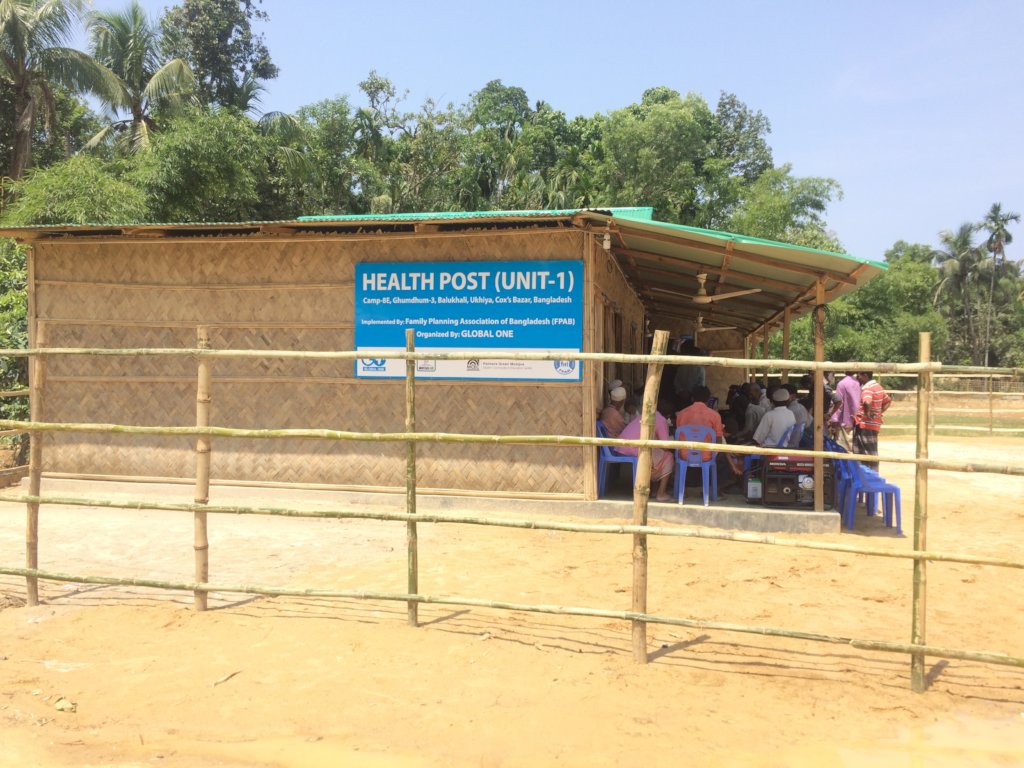 Global One would like to take this opportunity to say thank you for the donations and support that we have received for the building and operating of medical clinics in Bangladesh. Due to the support that we have received we were able to open our first medical clinic in Bangladesh on the 12th of May 2018. Since its opening it has helped over 200 Rohingya refugees get treatment and support. The current plan is to now build three more clinics within the coming months.
We greatly appreciate the donations that we have received so far, however, there is still an urgent need for this support to continue.
Monsoon season is approaching Bangladesh and with it comes the threat of flooding, mudslides and the spreading of diseases. The need for medical clinics in the refugee camps in Bangladesh will dramatically increase during this time.
There are a large number of latrines in the camps, and if there is heavy flooding these will overflow and likely contaminate sources of drinking water. Both the flooding and the contaminated water caused by the flooding, coupled with the fact that there is a large number of people living in the camps, will mean that disease will spread quickly throughout the camps.
This issue will be made worse by the fact that heavy rainfall and mudslides will cause peoples makeshift homes to be washed away. Lacking shelter, people will be more vulnerable to catching diseases.
The clinics that Global One are fundraising for will be set up to treat a range of medical issues ranging from, emergency treatment, to maternal healthcare provision, and the provision of immunisation against diseases.
Our work in Bangladesh is ongoing, and with your continued support, we hope that we are able to meet the medical needs of the increasingly vulnerable Rohingya refugees during this monsoon season!
Finally, we would like to take this opportunity to once again thank you for the support we have received so far. We would not have been able to provide healthcare to vulnerable refugees in Bangladesh without your help!
Links: