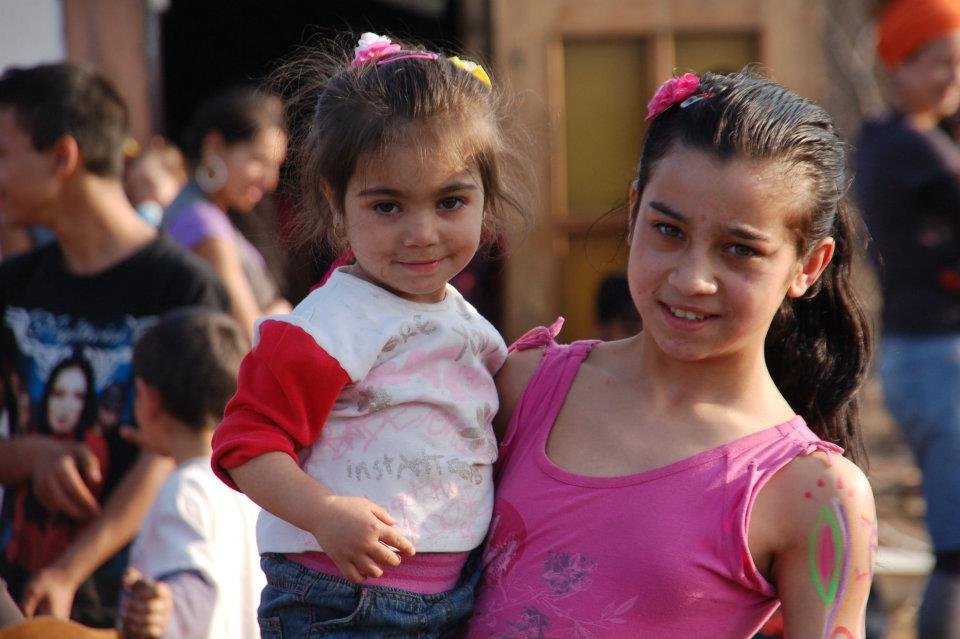 The project has been launched. Thanks to you, the Romanian Roma children living in the settlement in Wroclaw, Poland have been provided with medical treatment.
The Romanian Roma in Wroclaw inhabit the settlements of several self-made huts. The huts are built from recycled materials (wooden logs, doors, sheets of metal plate, boards) acquired at the refuse heaps. The huts are furnished with beds and stoves (made from metal barrels) which are used for both heating and cooking. Electricity is acquired from power generators. Living conditions in these settlements are extremely harsh, below any norms. The settlements are slums, favelas.
Children and the youth are 60% of the community. They work very hard on a daily basis, gathering wood, scrap metal, clothes, washing, cleaning up, taking care of other children and begging. As you might have guessed, in their everyday life they lack the time to simply be children. The fact that they went to school in May 2014 was one of the most meaningful events in their lives. At school, the children may celebrate their childhood for a few hours every day, but due to the lack of access to health care, diseases and pain are their constant companions. Since dental problems are the most important issue, as a priority we have established collaboration with two wonderful dentists who have really great attitude towards kids.
Now, thanks to you, two of fifteen children (8-year-old Flokarika and 12-year-old Larisa) visited the dentist for the first time in their lives. The examination has shown that due to poor diet and living conditions combined with no access to health care, the bad state of their teeth has contributed to many other diseases and a general decline in organism immunity. These very brave little girls had their first examination and underwent dental treatment. There is still a long way to go, but they are already doing a big job for us, as smiling ambassadors encouraging other children to visit doctors.
Meet Flokarika and Larissa at school.
In our following reports you will be able to find more smiling children who receive medical treatment thanks to your generosity. Thank you very much.
Links: