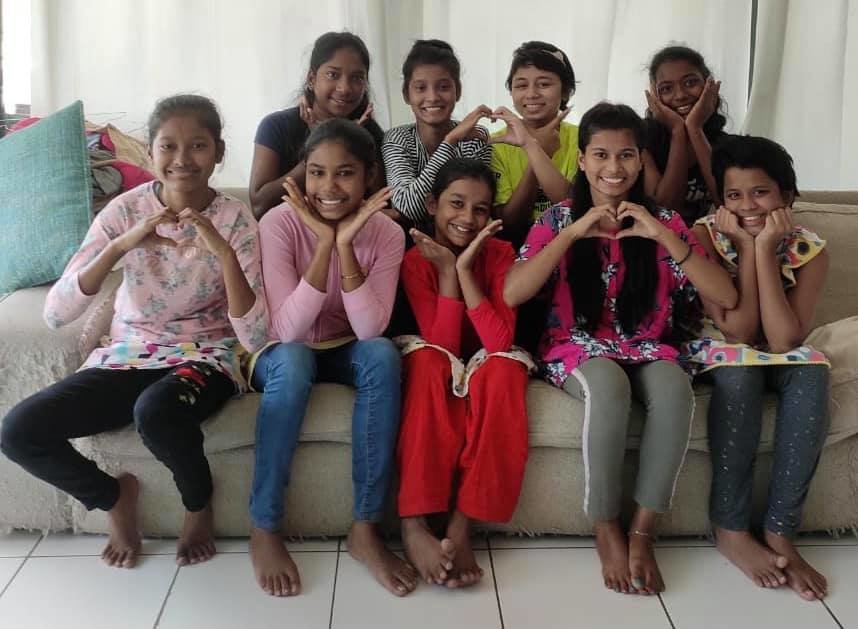 We want to make history. Obviously as a charity we want to help the poor, give better opportunities etc, these are everyday goals for us. But long term we want to do something new, something that hasn't been done before, something that people will look back on and say, wow, that is how you create change and have an impact. That is how you transform people's lives for the better.
So we feel that our work is history in the making - but until we get those long term results many, many people tell us that we are trying to do too much for these people, or that there are easier tried and tested ways to help people in smaller ways and we don't need to do so much – but, that doesn't help us to reach our goals, the main one of which is to provide an educational stepping stone to all of life's opportunities for our students, no matter what situation they are born into.
There are some, who believe in our work, in our vision, they are amazed at what we are doing for these families and they do everything they can to help. These people are special, these people are many of you who are reading this. So, we really want to thank YOU for your continued help and support. This is what enables us to keep doing what we do to reach our long-term goals.
We currently have 5 families from Bangladesh staying in Dubai, 5 mothers and 9 girls all from very difficult backgrounds in Dhaka. The girls aged 10 to 15 are bright and ambitious, they have been studying with us in Dhaka since grade 1.
We have school scholarships for the 9 girls in Dubai in a great school and we are just trying to secure their residence visas and living situation to make this move semi-permanent. We are helping the mothers to develop so that they can find work, to be independent.
It is an extreme challenge, the everyday effort to help them develop, the costs, the logistics, the powers against them in Dhaka trying to prevent them such an opportunity, the legalities and regulatory issues that make residence in Dubai difficult for them.
But the results and changes to the lives of these girls will be huge. They will have the opportunity to reach their full potential without prejudice, even to follow their hopes and dreams to study at University and later to work in the career of their choice.
If you can help, whether it is support for living costs, clothes, transport, visa costs or anything else, please do, join us and be a part of history in the making.